This week is the much-anticipated Mount Kenya Ultra! We always ask but really do mean it: please avoid single-use plastic where possible. We are drastically reducing our use of single-use plastics, and appreciate your cooperation in this. Please bring a refillable bottle or hydration pack if you require water on the trail.

Date: Saturday 10th September, staggered flagging off. 80km: 4am from Naro Moru Gate, 50km 7am from Golden Gates Hotel, and 25km 8am from close to Golden Gates Hotel (drop-off by the club). All runners should be finished by nightfall, for their safety.

Venue: Flagging off from Naro Moru Gate (80km) and Golden Gates hotel or environs for 25 and 50km. Afterparty at Wandare Gate and Golden Gates Hotel.

Directions: Mount Kenya Gate Park Hotel is situated close to the Mt Kenya Naro Moru gate. Follow the highway to Naro Moru town, then turn off to Naro Moru Gate. The Hotel is a few km before the gate, on the right.

Golden Gates Hotel is along the Nyeri-Nyahururu road, near Dedan Kimathi University. If following Thika Highway and then continuing straight towards Nyeri, take a sharp left at Kiganjo and follow the road until Golden Gate Hotel.

Distance: There will be marked routes of 25, 50, and 80km. Please choose your chosen distance when completing the form, as this will allow for the club to plan logistics.

Run type: The route will be a mix of trail and tarmac. There will be water and light snacks along the way, but we advise you to carry water in a bottle/hydration pack and any specific snacks you might require.

Google Maps link to the venue: Golden Gate Hotel:

Mount Kenya Gate Park Hotel: https://goo.gl/maps/1Kh8aLWKs1vBRdEd7

Registration: Please register using the link below as soon as possible. If you would like your t shirt or medal on Saturday and if you would like FREE dinner at the finish line you MUST register by Tuesday 6th September 5pm. Anyone who registers after that may not be catered for for dinner, and will get their medal/t shirt (if ordered) after the event: https://forms.gle/J2FypK2y1VyV616w5

Subs: Be sure to come with your M-Pesa topped up to make payment for your subs, as runs have resumed!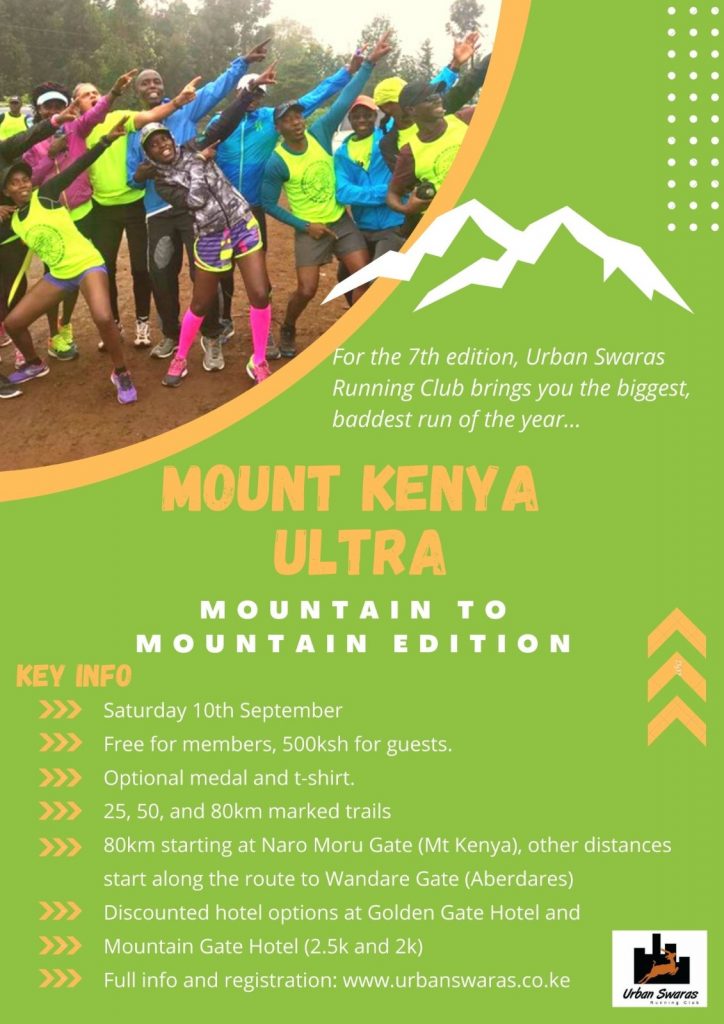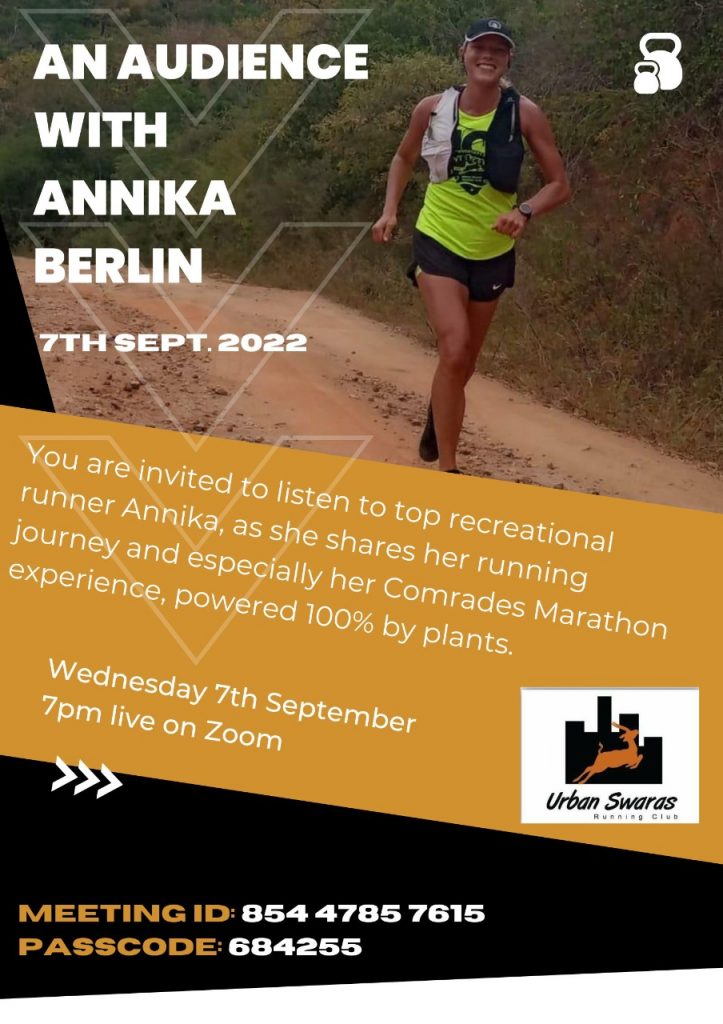 Guests: As always, guest fees of 500ksh apply. Please share the following link with anyone interested in joining the club for the first time: http://urbanswaras.co.ke/new-members/