This week the world almost ended. No, it wasn't COVID, or global warming, or mass riots, or anything as frivolous as that.

GARMIN.WENT.DOWN.

As we all came to terms with the loss, many of us found ways around it. Hand-drawn Garmin stats, turning to lesser running apps (the eye is in the beholder), stopwatches, or even, simply, not running.

I sincerely hope that we are seeing a light at the end of the tunnel.
Personally, I don't use a Garmin, in fact I thought it was the name of a UTI (it does sound like it no??) I am on Strava, you should all follow me 😉 But I feel for those of you for whom the bottom has fallen out of your world, or rather your watch.

For some photo highlights of some of the running action that went ahead despite the humungous hurdles, check out the Starting Line: https://sway.office.com/lHFlXEa9yPkeDSpR?ref=Link
To provide some comfort, here we give you another, splendid edition of…
An Audience With…

Almost every week we hear questions about run nutrition and replenishment of nutrients before, during and after runs. And because the club listens to you, we're bringing you the Managing Director of USN Kenya, Rajesh Maini, to answer some of your questions on the subject! He'll talk through some of the products that are specifically designed for the purpose, and how you can make the most of your recovery to get your body ready for the next battering!

Be sure to tune in Wednesday 29th July at the slightly later time of 6.30pm on Zoom.

Full details in the Starting Line: https://sway.office.com/lHFlXEa9yPkeDSpR?ref=Link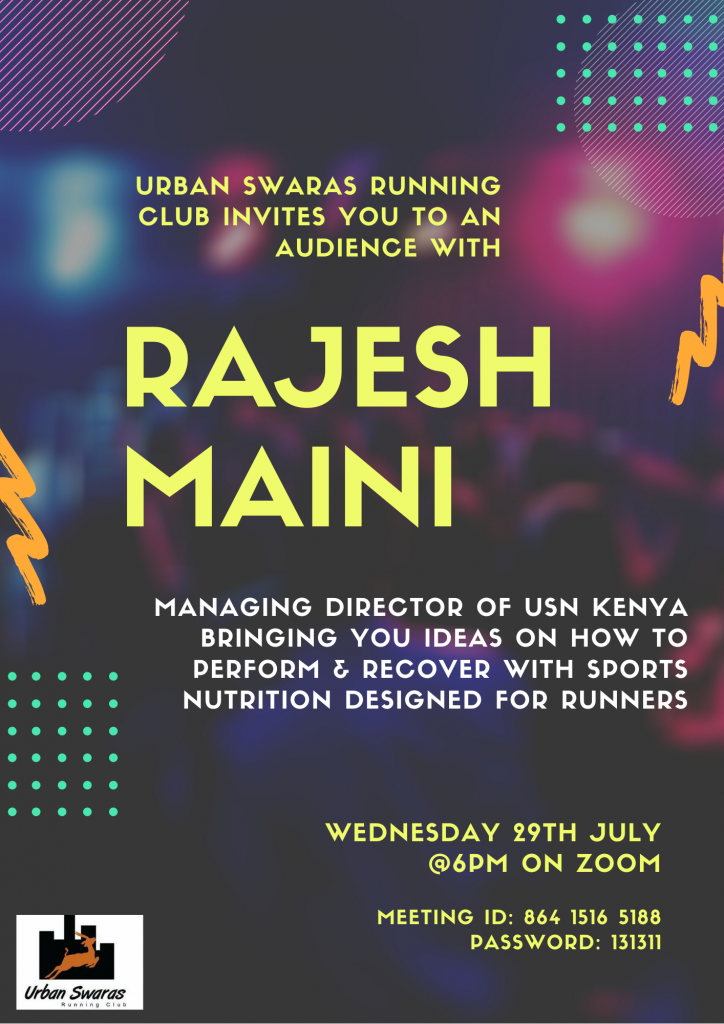 #NoGarminNoProblem