Dear Swaras,
Last week we all got a little bit starstruck for obvious reasons, having the pleasure of being talked to, entertained, and encouraged by Lornah Kiplagat, the record-breaking Olympian and long-distance runner. Thank you so much again to Lornah for giving us so much of her time, and giving us the wisest words: "enjoy running!"
We also saw all our latest Duka La Swara patrons receive their goodies, so we can't wait to see you rocking them across Nairobi.
See the Starting Line for the much-anticipated results of our #RunWild challenge…https://sway.office.com/SZAkTzZwymWr4DDb?ref=Link
But before that, what's in store this week?
An Audience With…
Well, I hear all the kids using the word 'ultra' these days, to describe something as 'cool', 'awesome' or in some way 'very very good'. Well, this week we have the most ultra ultra guy, Wingkei Chan, treating us to An Audience With him! Wingkei is the only man in living history to have run to the Mount Kenyan Ultra, before running the ultra, then running home. If that's not 'ultra' I don't know what is. He's also the founder of the Ultra Running in Nairobi club, which has done more for super long distance running than any other movement in Kenya (in my humble opinion).
Be sure to tune in Wednesday 22nd July at the slightly later time of 6.30pm on Zoom.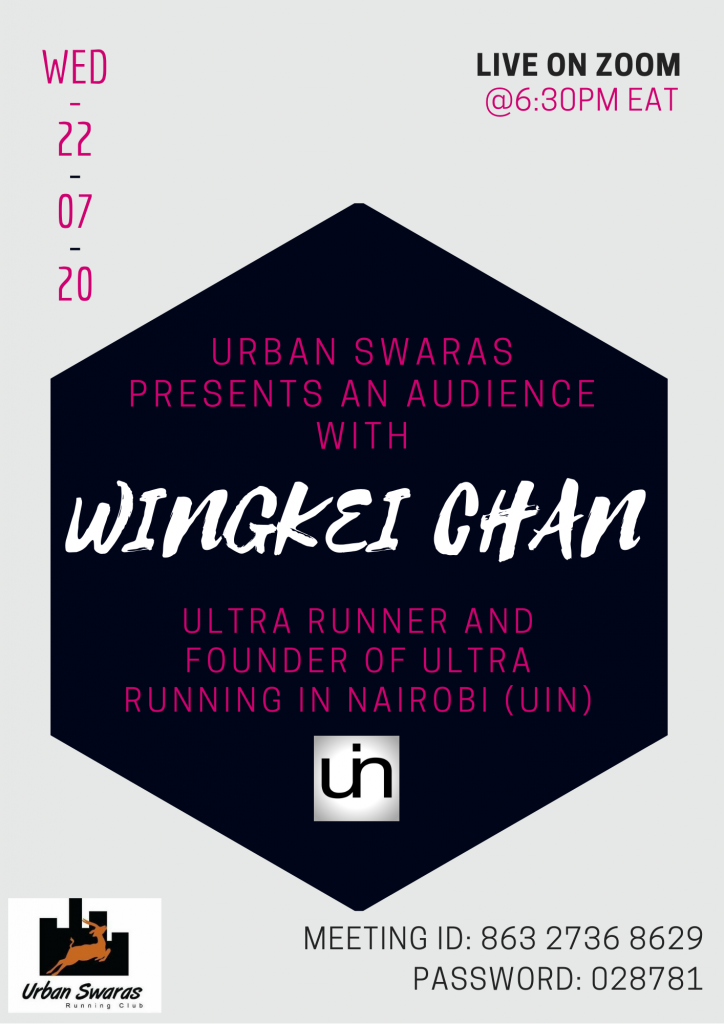 Full details and Zoom link in the Starting Line: https://sway.office.com/SZAkTzZwymWr4DDb?ref=Link
#BeUltra