What a week of beautiful runs! We had some joint birthday runs, and a number of socially-distanced birthday celebrations, with members of the club sharing best wishes and long distances all over the place! Such a beautiful display of running friendship and kinship, and I hope everyone that has a reason to celebrate this week will feel well surrounded with friends and family, even if it's from a distance. Well done to all who ran, walked, rode, and showed immense solidarity in a variety of different ways. Some new challenges have also emerged, especially for the younger members…instead of running your age, run your birth year!
Find some photo highlights in this week's Starting Line: https://sway.office.com/G8dDsRZi3hq5l0Kl?ref=Link
This week, as promised, we have a Swara Show & Tell from a Swara in the diaspora! Hermann Kambugu has shown up for innumerable editions of Nairobi Standard Chartered Marathon, Mount Kenya Ultra, and other Swara and Kenya-based runs, and has also been sent around the world to run in far-flung destinations as a running ambassador! We can't wait to hear more, live and in direct from Hermann himself, live from Kampala, Uganda! Tune in Wednesday 23rd September. Remember to join at 6.15pm, for some running trivia to kick us off, this time led by Ameet Shah, taking over from Davis Munene!
Full details in the Starting Line, as well as details of a virtual from brought to you by Run Beyond and Team Jasho: https://sway.office.com/G8dDsRZi3hq5l0Kl?ref=Link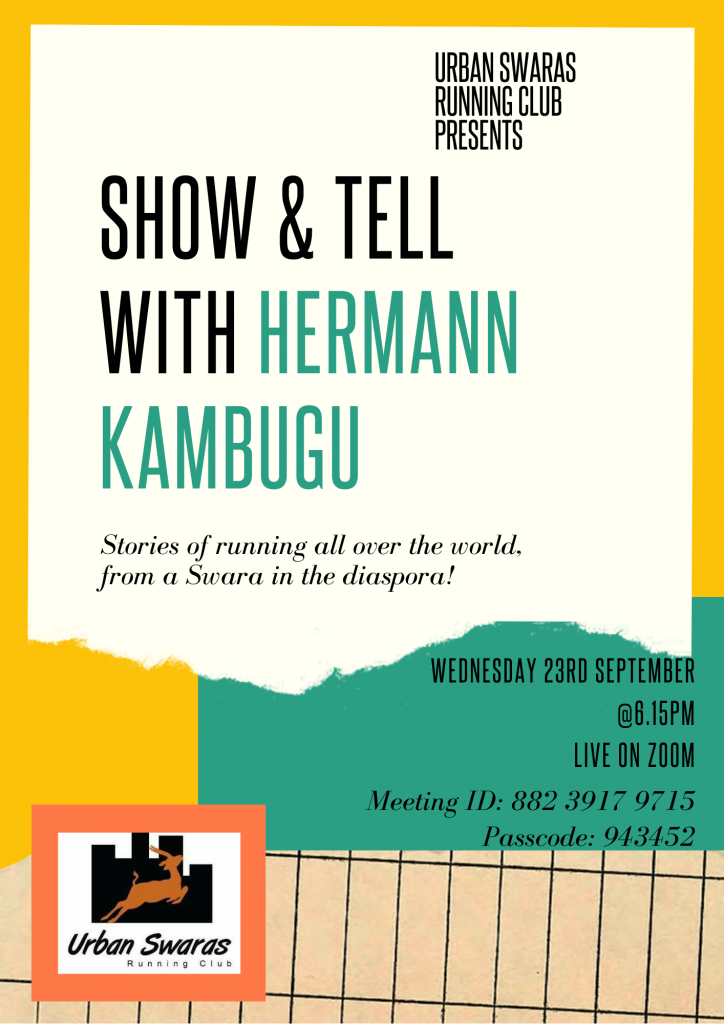 #SwarasAbroad