Dear Swaras,
What a year it's been…and it's not over yet! But as we near the end of 2023, let's take the time to celebrate our efforts, our achievements, and our very own running club, with the Urban Swaras End of Year Dinner.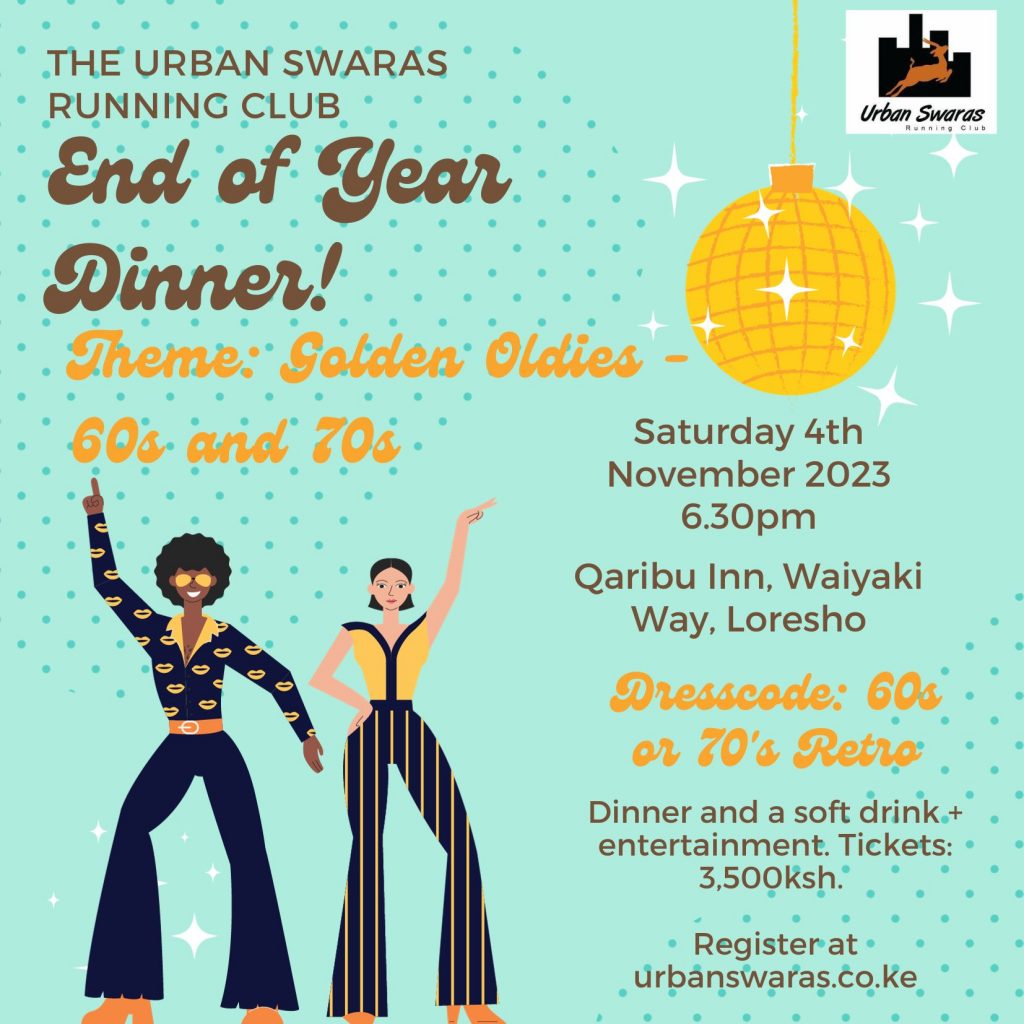 Venue: Qaribu Inn, Waiyaki Way, Loresho
Date: Saturday 4th November
Time: 6.30pm till late
Theme: Golden Oldies – 60s and 70s retro! Crack out those bell bottoms, big lapel jackets, platform heels, or anything else you think captures the spirit of those classic technicolour decades.
Tickets; 3,500 KES, inclusive of three course dinner and soft drink
Extras: DJ and cash bar, and some little surprises for sure!
Click here to book and make payment: https://forms.gle/ffx3uxdsyV477kyt9
If you are interested in sponsoring the event or getting involved in any way, please reach out to clairesimonebaker@gmail.com