There was much talk of 'buying plots' and 'acquiring land' (euphemisms for one of the most common mishaps when trail running) in Ngong Road Forest Sanctuary, and a lot of Swaras tried out some running clothes customisation, experimenting with mud splotches and the odd rip and tear, whether willingly or not! All this to say that the roots and muddy patches and ups and downs of Ngong Road Forest Sanctuary kept us on our toes, but it also offered beautiful, peaceful trails to the 50 or so Swaras that turned up on Saturday. Thank you to all who came and also to all of you for respecting the Swara COVID-19 protocol so that we can continue to safely and responsibly hold runs.
It's Swara online session time again! After a week's break we're back with a very much in-demand session:
Understanding Running Technology.
We will hear from resident running tech experts, David Thuo and Ranu Waweru, so come with your questions about your Garmin/Strava/watch/pace and learn how to make the most of the technology at our disposal.
This session will be live on Zoom on Wednesday 4th November from 6.15pm, with an introductory brainteaser in the form of Swara and running trivia with Ameet Shah!
Link and details in the Starting Line: https://sway.office.com/POCLBEKSM1l1ccJ1?ref=Link
Feel free to invite other runners or aspiring runners to join, these online sessions are open to everyone!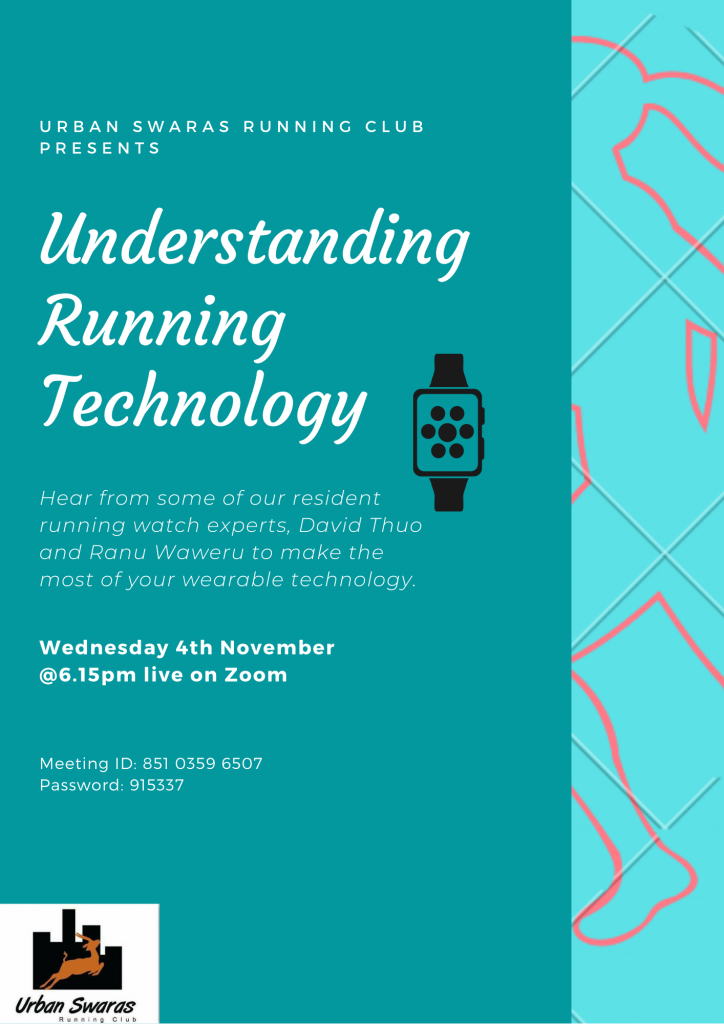 This week's run will be from Hekima Education Centre on Ngong Road (between Karen and Ngong town), see the Starting Line (https://sway.office.com/POCLBEKSM1l1ccJ1?ref=Link) for full details and registration link. Flagging off from 6.45am to 7.30am, cut-off time for club support or presence 12pm.
Full details in the Starting Line: https://sway.office.com/POCLBEKSM1l1ccJ1?ref=Link
#UnderstandRunningTech