Dear Swaras,
Did you go to Alliance? In Kenya this question carries more weight than an overloaded Probox on a rural road. Anyone who attended Alliance High School as part of their education trajectory is extremely proud of this, and the Alliance Classic Run was launched as a way to offer high quality education to low-income students that struggle with fees or other education expenses.
Last weekend we all got the opportunity to say 'I went to Alliance', by taking part in the Alliance Classic Virtual Run with the Swaras at Levilla Gardens. Our Trail Queen, Loice, and Trail Fox, Chikani, truly pulled out all the stops for a beautiful, almost mud-free, rolling trail through Kikuyu and its farms and homesteads. But don't forget, the Alliance Classic Virtual Run is running through to the 15th December, and so you can sign up at any time, to take part and nab one of the best 2020 running t-shirts and medals! Big thank you to the Alliance organising team that helped to coordinate Saturday's run, Shem Yator and Ranu Waweru, amongst others.
MANY photos and highlights to be found in the Starting Line: https://sway.office.com/xS1HxSXYq93HHz6K?ref=Link
Register here for the Alliance Virtual Run between now and 15th December: https://www.ahsobc.org/events/acr2020-2/
This week we're heading a little further afield to a favourite Swara hangout: Tigoni!
The venue will be Thayu Farm Hotel, surrounded by tea plantations and hills a-plenty, to make your legs and your heart and your eyes all go 'aaaaahh'. See below for all the details, as you also scroll past some images of Saturday's run, as well as photos from an excursion into elephant territory by some of our members, and the handover of a Garmin watch to one of Nairobi's most iconic senior runners, Josephine. Thank you to all who contributed for the watch, and to Ranu for coordinating on their behalf.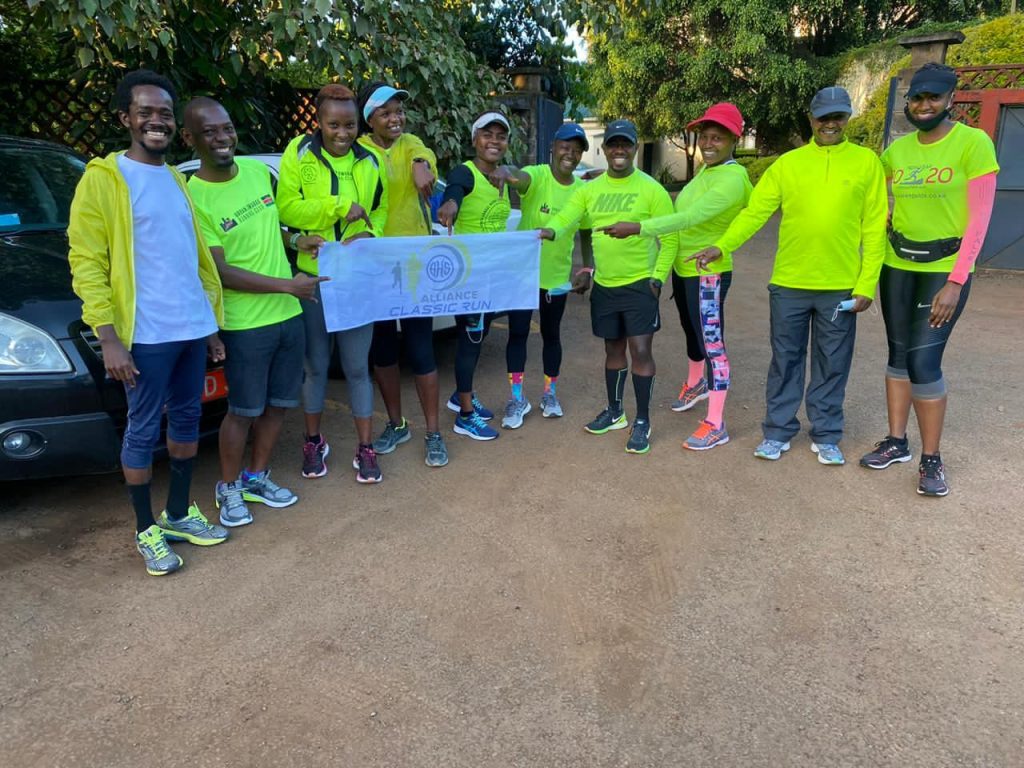 Register for next week's run here: https://forms.gle/CWXMeiH4bryGZaDp9
And find full details to get your mouth watering in the Starting Line: https://sway.office.com/xS1HxSXYq93HHz6K?ref=Link#TigoOrNotTigoNiTheQuestion