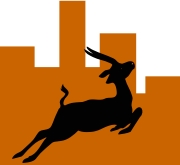 Date: August 20, 2011
FRIDAY 19 AUGUST EVE
MK (MZEE KIJANA) an URBAN SWARA was nicely seated in his sofa was watching a musical program on TV called URBAN HITS on TRACE, enjoying one of his favorite songs by Pitbull and Marc Antony –RAIN OVER ME – when his phone beeped for an incoming ext message. He checked his phone and noted the message was from CHAIRMAN AJAA. MK did not open the message immediately so as to watch the song video uninterrupted as he not only loves Pitbull when he sings and raps with other artists but the dressing, dancing and romancing with all the beautiful chicks around him! Hmmmmmm! Wished he was there in his place as MK being Kijana is not only Kijana in running but also at heart enjoys watching all the chicks dancing around him. Oh boy! Let's stop fantasizing about Pitbull's video and get back to work. By the way do not get any funny ideas about MK because remember SWARAS, GOD has given us EARS to listen to anything that is good and sweet and EYES to see and admire beauty!
As the song (beautifully done) finished, MK checked the text message from Chairman Ajaa which read – Evening MK. I am down with flu and bad stomach and so will sadly miss Tigoni – MK  replied  – Pole Chairman that you won't make it tomorrow, but how many times you have been advised not to eat out a day before the Saturday run, especially Chinese food of chilli rats, sweet and sour snakes, monkey head in soya sauce etc and drink ice cold sake, stick to your traditional diet – but it seems Chairman had switched his phone immediately after texting MK as the delivery report did not appear on his phone. MK was a bit depressed about the Chairman's absence from the run next day but accepted the fact that he could be sick.
SATURDAY 20 AUGUST
MK, the next day left home around 6.40am, picked Carol near YAYA who was going to Tigoni for the first time, drove through the LIMURU ROAD, passed BANANA HILL village, KENTMERE CLUB and passing through beautiful morning mist of TIGONI suburbs and tea plantations. Just as he was closing to TIGONI STORES, about 6KM before reaching the destination, he noticed the main LIMURU ROAD with the running trail marks and psyched Carol the hill climb the runners had to face.
When MK parked his car, firstly he was happy to see the long AMEET returning after his three engagements, and when asked for the celebration sweets, informed MK that he had already divorced them as he didn't like any. MK informed him that even divorce was a celebration and should have brought the sweets! Poor AMEET was left speechless but did not hesitate to add that he would remember that advice on his fourth engagement. MK then met FERRA who was to come with Chairman AJAA. She informed him that she had hitched a lift from AMEET as she had received a similar message from AJAA, and in the same breath informed him that AJAA had already arrived before anyone else as his car was parked which MK did not notice immediately.
MK was flabbergasted to see AJAA appearing from behind the STORES, looking perfectly well, with no sign of flu, cold or bad stomach, smiling away as usual approached MK, hugged him saying that he was feeling better and so decided not to miss the run. MK though happy and at the same time annoyed asked him if he knew if AMAI was joining for the run. Well, well his response was – MK, you know when being twins, if one falls sick, the other one also goes through the same, AMAI is also down with flu and bad stomach, so he won't join us – MK's thoughts immediately wondered how many activities these TWIN BROTHERS would doing at the same time if their telepathy is so strong, more so, especially having been told that these TWIN BROTHERS are also married to same TWIN SISTERS! SWARAS REST IS LEFT TO YOUR IMAGINATION!
MK then went around greeting all the other Swaras, met new SWARA HAKS who returned after two weeks after she could not locate her new romantic security watchman partner from KK GUARDS whom she met at the KOROGA RUN, that being her first one. Wonder whom she had come to hunt now as she was informed that all she would find in the tea estates, women mostly plucking tea leaves. How sad HAKS!
Chairman Ajaa, around 8.00am blew his famous whistle and all the Swaras gathered around for route briefing. The trail master for the run was BEN MUKURIA. Ben informed that the distances were 10KM, 17KM, 19KM, 26KM AND 30KM. He informed all the distances were properly marked and there was no chance of ANY ONE getting lost. Second whistle blow from AJAA, all set their watches and proceeded for the run in the cold morning of TIGONI suburbs. After crossing the road and following the usual trail towards the MELBROUKE TEA FACTORY, through the tea estates, MK was very impressed with BEN for the onset route markings, even at the turning points. It was no way left to the runner's imagination to turn and reach even the first turn of point up to the tea factory and return for the 10KM distance.
MK having been told by the Chairman to go for 26KM set up his pace and continued at that pace whether up hills, flat surface or down hills. After ascending the first two hills at the start of the run, he was overtaken by the WALK-RUN- WALK LASS in her usual attire of REZ (Rehabilitated Energized Zombie) CREW, and to his amazement, she just RAN-RAN-RAN and after a while disappeared from MK's sight. MK carried on and just before passing the tea factory, was overtaken by ATHINA, another new comer and LOICE who had arrived late. This did not bug MK. He carried on and after right turn on downward hill, then straight patch and who thumping with heavy steps passed him? KATWA all covered from head to heels in his blue track suit! Greeting MK and ran ahead of him. Carrying on that straight patch, eventually a right turn through beautiful trail of murram track shaded by a line of tall trees all along the way until it curved to the left. Now it was a decent all the way through the tea estates with all the women folk plucking tea and the seeing MK, he heard some one shouting AYEE ! MK responded back AAAYEEEEEEEE! He continued running whilst he heard them clapping and literally shouting MZEE! MZEE! MK acknowledged their cheers raising his arms in air. The trail then curved left towards an up hill until it hit the tarmac road.
Running on tarmac is quite boring and damaging to the knees. However, MK luckily found some soft surface on the right side of the road, and he was now on complete auto pilot since it was mostly flat with very slight up and down gradients. After passing Limuru Girls School, Morning Sunshine School, a few churches, and finally KENCHIC FACTORY, reached the junction joining the main LIMURU ROAD.
ROUTE MARKINGS
HOW IMPRESSIVE! THE BIG ARROWS showing RIGHT TURN FOR THE 17KM AND 19KM DISTANCES AND LEFT TURN FOR 26KM AND 30KM. MK with his left arm stretched turned left and at the marks crossed the road  and ran down wards as if returning towards Nairobi. After about 3KM, there was another IMPRESSIVE MARKING FOR THE 30KM runners to turn RIGHT whilst the 26KM runners turn about 180 degrees and go back up the same route as they had descended back to TIGONI STORES.
The struggle for MK started now! To return to the finishing point all the way up! MK'S MOTTO OF POLE! POLE! ALWAYS PREVAILS. Carrying on upwards and passing CLEGG BUTT'S FARM AND LATER HILL SHADE FARM, BIRTHDAY ROAD ON RIGHT, came to a nice three tier sign post which read – JORG'S PLACE, 10639, HEALTH RESTORER ANCHOR – this seemed to be the main entrance as after another 500 meters there was a smaller black sign post with the name in smaller letters- JORG'S PLACE- and a marking well posted by Ben at both the entrances for the runners not to turn into entrances for RESTORATION, MK guessed.
Finally passing KCB signpost, GULF PETROL STATION on the right where MK noticed early short distance finishers were already parked and was cheered by them as he continued tackling the hill, and lastly passing BRACKENHURST, MK reached the finishing point – TIGONI STORES – and was greeted by Chairman AJAA who read him the time of 2:58:42 – MK could not believe that even his watch showed the same time! MK finished 26KM in just under 3 hours? This was a miracle!
MK must commend BEN the time and trouble he took to mark the route and he rightly remarked at the briefing that it would be very difficult for any one to get lost. If the runners observed, in most of the runs the markings have always been on the right, but in this run these were all on the left except for one which was at the turn off into the shaded area of the murram track adorned by the tall trees.
Despite all the routes being so well marked, do you know that two 30KM runners – MUTUA NDUNDA AND NAUL – actually lost their way and had to take BODA BODA TO RETURN TO THE FINISHING POINT? They actually missed the right turn so clearly marked for the 30KM and instead carried on straight until they realized that they were on the wrong track! The best part is that even the trail master BEN MUKURIA had not returned till the time we left JOY CAFÉ at the GULF PETROL STATION  which was five hundred meters down the road from TIGONI STORES. Where did KATWA go? Again he was left to return with BEN. I should have taken their cell numbers from the Chairman and called them to find where they went! Pole for no information on these two runners!
Congratulations AJAA, AMEET, FERRA and first time long distance runner GERRAD for doing the 30KM distance. NADINE, MADAM COORDINATOR, REZ CREW LASS, DINDA, ALIX, HAKS, CAROL, ATHINA, LOICE for completing the distances between 10 and 19KM. MK is the only one who ran 26KM.
Congratulation to VICEROY for having completed the MALINDI HALF MARATHON for Rotary Charities in TWO HOURS! Remarkable WAHOME!
FRANCESCA the lady in yellow track suit top has been missing at the last two runs. We hope you will make it to the next run and add that color to the group.
AVANI what has happened to you? Some one, who wouldn't want to miss a single SWARA RUN, now disappeared completely from the scene. First it was the knee joints when you escaped to Mombasa and ran back all the way to Nairobi and was taking JOINTACE capsules for the treatment of knees ball joints. Now MK learnt you had an ear infection which is being treated with EARACE???? Well we hope to see you soon Mrs. Patel. By the way can you bring samples of JOINTACE when ever you decide to return and distribute to some of knee joints sufferers? TWO VICTIMS ON THE LIST – MADAM COORDINATOR AND NADINE.
LINUS, missed the run again? Please don't make it a habit to miss so many runs! We are sure your father in law is not following you at every run. Besides, MK missed you on completion of his 26KM!
AMAI, MK thought if your twin brother, AJAA recovered by the morning and appeared for the run, he would have expected YOU to join the SWARAS after what MK was told about the TWINS' HABITS!
Last but not least, MK acknowledges the good work done Chairman AJAA, who had finished 30KM early enough, later drove with water bottles for runners on 30KM route knowing that they would be needing water, and indeed the runners appreciated that good gesture. AJAA, you are EXCELLENT not only as the CHAIRMAN for SWARAS but also an INSPIRATION for the beginners. THREE CHEERS FOR YOU!
FINALLY, THE NEXT RUN – NGONG KAHARA – 12KM, 27KM AND 34KM – LOOK YOU AT THE NGONG POLICE STATION YARD!
HAVE GOOD AND BLESSED WEEK AHEAD!
MZEE KIJANA