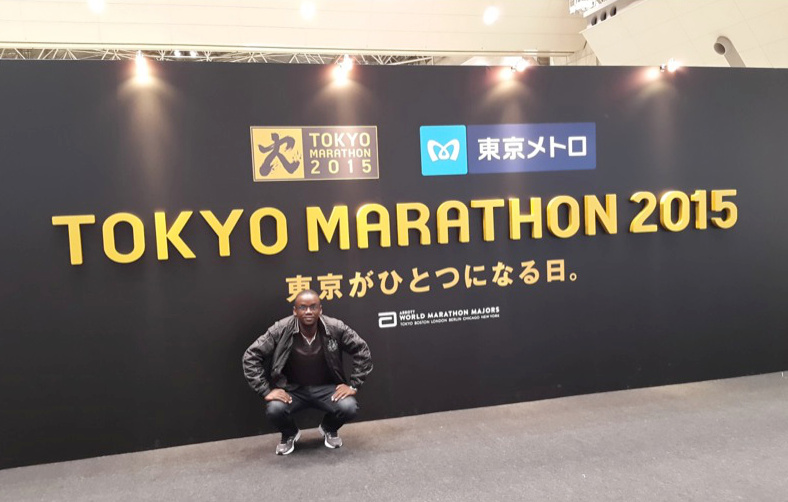 It was bound to happen, but never thought it would be this soon. That rare occasion when the stars align and the gods smile down on you. That was Tokyo for me.
Though I tried to maintain my training intensity over the laid-back festive period after my last major race in Berlin, the odds were stacked against a new personal best considering the slow course that is Tokyo marathon, in addition to the rightly predicted lousy weather on D-day.
It was therefore a pleasant surprise coming home in an official time of 02.48.09 after running the concrete jungle that is Tokyo city that chilly and wet morning. I am still glowing from the experience of running a marathon at a sub 4min per km pace (3.59), which was a real thriller for lack of a better word.
The marathon course itself is quite unique with the route taking the form of a squiggly plus sign when viewed from an aerial perspective. It involves two 180-degree-turns where if you are running a sub 3 hour marathon pace, you are bound to meet the elite runners coming from the opposite direction twice. I got a jab of adrenaline from shouting Dickson Chumba's name as the leading pack of elites breezed by me twice during the race. Up close, the pace of elite runners is simply electrifying and a sight to watch!
No doubt, the Japanese must be the coolest people on earth and this was palpable right after landing at Haneda airport in Tokyo to quite a warm reception for a mere bloke like me. With their gentle demeanor of bowing (O-jigi), politeness takes a new definition, almost to an annoying level.
This general congeniality of the Japanese easily rubs on you and perhaps the magic behind my good race in Tokyo despite the odds. It is for this reason that I had to go and pay my respects to the Japanese people on the beautiful and graceful Mount Fuji, Japan's sacred mountain and international symbol.
Among the highlights of my trip was staying in the same hotel with the elite runners, a stone throw away from the marathon start point. With almost no African runners but for the elites, I got VIP treatment my whole stay in Tokyo for simply identifying with the champions from East Africa.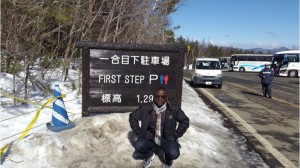 It was a real treat hanging out with the Kenyan and Ethiopian rivals, who stayed together the entire trip until we parted ways in Dubai on the return flight. Meeting sports journalist Elias Makori who was staying in the same hotel was the icing on the cake.
Makori was great company who I found out has a deep network in the athletics world, now fully based in the home of champions in Eldoret. No doubt, he is someone with lots of potential for marketing our good old running club.
Folks, enough said for now as I turn into the homestretch of my Safari that began about 15 months ago in Chicago. Swaras, your support has been overwhelming all through this journey and to that I am deeply grateful. Bloody hell, Boston beckons too soon!