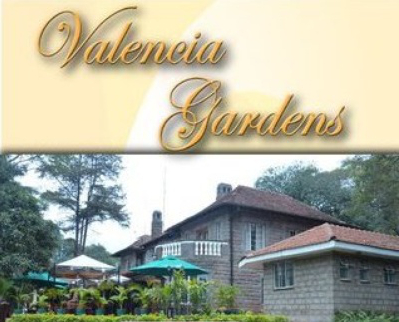 Last Saturday's Swara Run took place from Valencia Gardens (a newbie on the Swara Calendar) on a potentially wet and already very cold morning. It was a curtain raiser to the Vic Falls Marathon and the Lewa Marathon but to some, that might have meant nothing.
Driving in and to my right there wasn't any space for an extra car, so I went left and got an empty space. In attendance were amongst others Noel; a kickboxing Swara (perhaps handy to run with), Fran; who was recently pictured with Cameroonian Legend Eto, Linda; a dynamic business woman and always nice to see her at the runs, Avani who will be going back to the scene of her full marathon triumph last year and Hector who has a fascinating story to tell of his athletic past based on his running into his later years.
The head turning and quieting whistle blew off Ajaa's lips before he began the route description. He could have been describing the back of his hand the eloquence with which he was giving out the route description. Those not tapering off would have to do with a max of 20 k's, much to Ajaa's despair and maybe theirs. The whistle blew once more and this time we were off.
Hector and Tim were the front-runners as we approached the first markings written in the middle of intersection. I didn't have to break stride fortunately as Hector was already aware having checked what went where, and I simply followed vaguely in his and Tim's direction. I could see people running in familiar looking clothing, that's how I identified them at the time. The first climb, the one that leads to the Gitanga Road junction is deceptively tricky and can be quite humbling , Leif agrees. It took my breath away, quite literally.
We were soon running through a gated section with houses on either side. An intentional look towards the houses showed that most still had their curtains drawn up, on a cold Saturday morning, just past 7:00am. What are they still doing in bed? I thought to myself. They may not have heard Ajaa's whistle. Another part of the run took us to the outskirts of Kibera and my chance to hop, skip, and jump (not literally of course) in between the verticals on the tracks.
Very soon we were at what struck me as the field off Ngong Road where the cross country takes place. What appeared to be a running track when dry was at that time almost unrecognizable. I also spotted what looked like a frustrated training coach still waiting for his student runners. He seemed to be giving up for the morning and was heading off as we ran off. Such was the wetness of the morning, in trying to avoid a muddy patch I landed my foot on fully soaked grass. It was one of those days.
Back on to Ngong Road and we were told to take left onto another muddy section. Though I was tempted to follow the familiar and avoid any further soaking, I fought my instinct and went as instructed by the chalk. A traipse through some more wetland and Hector and I arrived back at base a few hundred metres short of the distance. People doing the max distance were still on their way back.
A breakfast later in a very nice and warm room, and people left at leisure.
Have a good week all and see happy trails.