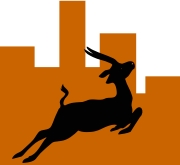 Let me start by pointing that no one "fixed" me to do two marathons in less than one month. I had set a target of three marathons in this calendar year. After debuting in Kilimanjaro Marathon in March, I missed a sequence of marathons mid-year because of business and pleasure; that target was reduced to two. I settled for MTN Kampala for my second marathon. But on learning that there was a 4 weeks gap between Stanchart and MTN I decided to attempt both. I knew this was a near death wish but what the hell, I decided to go for it.
I started serious preparation in September and built up the mileage as the days wore, peaking in early October when I clocked around 150 km in one week when I was on leave. The biggest challenge for an amateur recreational runner is getting time for running especially for the 8 to 5 employees since you neither run for money nor because of money. That is a tag line used by a running mate we run with in Karura who opines that there only two groups of runners, the run for money group for whom running is a profession and run because of money type for those seeking to extend their shelf life (who when they ask for their bank balance in the bank the teller scribbles the digits for not less than 3 minutes instead of whispering on your ear before calling the security guys because you are a walking financial tragedy waiting to happen.) I don't fit into any of the two groups. I don't know why you all run, but for me, the reason I run so hard is to make sure that I can have my beer. I am dead serious on this! When a marathon gets to the 35 plus km, all those who have been there can attest that it's more of a psychological battle than a physical one. When noble people would be thinking of things like life after death, global warming and such like life changing ideologies, my mind is always fixed on the cold Tusker Malt waiting for me on the other side of the finish line. That's what keeps me running after 30 km. Too much story telling.
Stanchart 2015 was an almost perfect marathon for me; I was feeling great before the marathon and preparation was good enough bar for the last stretch on Mombasa road when I started getting stitches and had to significantly reduce the speed and affect my overall time, but I knew that I had attained the target of 3:30 so it was a no worry situation. Each marathon run gives a runner a new running experience, and after the hill in Kilimanjaro gave me a thorough thrashing on the backside and dehydration wore me down like a fresh tomato plant in the Sahara, I came here armed with "loads" of experience. I started hydrating on the Museum hill climb and as a result, Davies whom I had run with for like 6km left me behind, but once bitten twice shy. I was never going to run on an empty. Another golden rule for any long run is always "run your run" never get carried away by the crowd else you will run to regret it. I hit the 21 km in 1.35 and started the solitary Mombasa road stretch on a very clear road. I met the elites just past the South C fly over and before I got to the turning point, they sped past me. You only appreciate how good the elite runners are when you meet them on the course, and especially on the second leg of the marathon; they are so easy but remember why they are running "they run for money". I don't, so they have to earn It. Otora and Nyingi were always on the opposite side of the road ahead. I meet with majority of the Swaras on my way up the first time and as I head down the final time and as always "strong" echoes are all over. The final stretch for me is a bit of a struggle, but I run it and as I get to the stadium, majority of the 21km runners are coming in. The support on the second half was on point and tons of thank you for all who were in the support team. I came home in now officially 3:22:03, well below my target of 3:30 (I need to reduce the running and have more beer). It could have been lower but I would take that all day long.
The challenge now was how you prepare for a marathon in one month after running one; you need a minimum of one week for recovery, and another for tapering down. That left me with two weeks! I planned to have two 35km runs by all means. All this planning and you have other ills to contend with. The devil is a giant liar. And he comes in all forms and faces. I don't know if it's only me but I always have these friends who always have very good "plans" and "plots" on Friday afternoons on eve of Saturday when you want to do a long run. There is a limit to the number of times you can say no and I fell for these evil ways on one of these Fridays when I had planned to do a long run and couldn't make it. I had to run on a Sunday to make up. I have lost count the number of times that I have had to make unannounced exits from social places to avoid questions like "kwani wewe hulipwa kukimbia, kwani ulirogwa na hizi mbio zako". And sometimes since it's the Tusker doing all the talking, I won't quote some of those funny questions I get. I always take beer sabbaticals when preparing for a marathon for a minimum of two weeks, so when I enter my locals and I ask for water, you always get that weird look. One waitress actually this time round had the audacity to ask me "kwani umesota?" (That's Chinese for a malnourished wallet).
MTN was here, November 22. I would be lying if I said I was cocky for this one. I had done my two 35 kms on tarmac in a space of 3 days, one of which was an el-nino soaked Wednesday morning, for the better of first 20 km. I only bought the air ticket after the second run, which I had decided would determine whether I will run or not. Despite cost implications (I don't run because of money), I had resisted the temptation of taking a bus ride to Kampala. My calf had been aching and two visits to Kariakim's soothed it a bit and I was ready. I left on Saturday afternoon and was in Kampala by 5.30 pm. Registration had been facilitated by Ashok (thanks a lot for that; a bucket of biryani or whatever poison you partake on me when we meet), and an Olubayi in Kampala. I meet with Peter Njuguna and pitch tent in the heart of Kampala. Peter Macharia passes by later to pick his kit but I don't see him because am watching a Chelsea football game (hoping they lose). We have supper with Njuguna over a well prepared fish and Ugali as we witness the massacre at the Bernabeu (Real being thrashed by Barcelona in the El-classico), and Man city being annihilated by Liverpool. Peter throws in the towel before the matches are over citing the long ride to Kampala, by the way traffic in Kampala makes Mombasa road look like a free way, it's terribly bad. The running kit for this run is almost perfect with a fancy singlet, labeled water bottle, a hand band, a cap and a timing chip. But that's the only positive about this run.
This was a crappy marathon in terms of organization. It was excellently poorly organized. Period. And I hope the other participants can give their accounts confirming this observation. Let me not waste a lot of space writing about it. It's not worth the name. Let me summarize it like this. Despite our efforts to get the start time for the marathon, it proved unfruitful and we decided to get to the stadia at 6.30am. By the time we get there, aerobics are on and we join in, not knowing the marathon had started on the other end. Kololo independence ground is the Uhuru Park there. When we get to know about it, its 6.40am and we are a minimum 10 minutes late. We start running and not surprising we are not alone; a lot of people didn't know about the start time. After a km, I let Peter know that I didn't bring him to Kampala and so he has to run his run… ha ha! I leave him.
At around 3 km, one Simamisha is on the back of a motorbike heading to the start point; he is taking the 21km. At around 8km, a Swara t-shirt is up ahead, its one Peter Macharia and we run-talk for like 50 meters before he politely puts it across that it's as if am running for money, and as I leave him, we wish each other a fruitful run.
Ugandans don't close roads for marathons. Runners simply decide what is more important, their lives or running; you give way to cars as you are running. There are more motorbikes in Kampala than the population of the city. Don't ask me who rides the extra motorbikes; I guess its ghosts! One section of the run was so bad that you had to literally stop running to give way to boda bodas. Some sections of the roads were half closed, meaning you have half a lane to run and matatus being matatus even in Uganda, your guess is as good as mine on what takes priority, a spoilt "rich" runner trying to burn calories or them picking passengers. This run is so bad! There were stewards along the way showing you where to turn but it only worked until the first 25km, then I think they decided whatever they were being paid was not worth waiting for laggards who laze on the trails for more than 3 hours. They went missing and we had to stop to ask for directions.
The course is far much tougher than Stanchart, with heart breaker Hills at around 16 kms and 30 kms. As the run gets back to the city, another big blunder; the 10km and 21 routes join the full marathon. No problem if the distance remaining is the same and the marks are clear, but for this, each run has its turns. For me what followed is total chaos, I get lost twice between km 34 and 38 and the problem is that you are just circling the finish point as I can hear the music blaring from the PA system in the grounds. I finally find my way and I'm feeling abnormally tired and I guess I added a Km or more. Peter Njuguna gave himself a bonus of plus 2 Km in the melee of getting lost and found.
I finally came home in 3:48 having lost not less than 15 minutes in the late start and confusion on the trails. As I cross the finish line, I just curse and mutter; it was never worth the trouble. One consolation though, beer in a normal Ugandan bar is KShs.125. Yeah? I asked that last night to prepare psychologically. Now here we will have revenge.
The Kampala Hashers have set up tent just after the finish line, 100% percent are in the running gear but I can bet 70% of them ran last in 2014. Ugandans can't organize a run to save their lives but you have to give it to them when it comes to partying. I know a few faces here and one Simamisha is running the show; he always does J. They laugh at me when I complain about the organization. One guy asks me why I think they flock the Stanchart marathon; it's an open secret that MTN is the joke of Marathons.
I get one "hydrating" drink and head back to the finish line with a few bottles of water and wait for the other swaras. It's a long wait, but eventually Peter Njuguna comes and when he confirms he never saw Peter Macharia on the trail, we conclude that he may have lost his way and he may be stuck at the immigration in Busia border point headed back to Nairobi. The organization of this marathon is total chaos and in as much as I won't discourage anyone from participating, I would urge one to seriously try other options. For me, its not worth it. The less I write about it the better.
This has been an epic running year for me and as I sign off, kudos to the CRE for the excellent routes we have covered this year. For me marathons aside, Fluorspar "tarmac to tarmac" and the Magadi "death run" stands out as runs that pushed me beyond the limits. Kajiado is a must do in 2016 as I complete the swara "pilgrimage".  I can imagine the huge amount of work and effort that goes on behind the scenes to make sure we have these runs. Keep up the good work. I am taking a well deserved break for a few weeks before embarking on new targets next year because as the chairman always says, those PBs no longer mean personal best rather they are previous best. Perhaps a sub 3 marathon is in the offing in 2016.
If we don't meet before then, to you all and yours its Merry Christmas and Happy Running new year 2016.
Time for me now to enjoy the sweet things in life and maybe I can also learn how to take selfies and creating a collage like those instagram babes who run for two kms or walk from the kitchen to balcony of their half bed-roomed (read the same room) "apartment" in Muthiga (no pun intended) and sweat, creating all manner of clueless hash tags like #fitnesstingz#runningmanenos#godspeed#healthyliving.
Did I just write that, no, now it's the waragi doing the talking and the writing of course.
I am out.