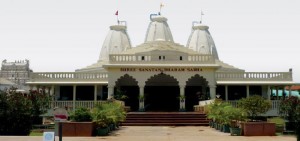 Date: Saturday November 16, 2013
Last Saturday's run took place from the S.S.D Temple grounds; a first time venue I believe. As usual we had a significant number of Swaras present; a reminder if we needed one, that we are well and truly established as a club and a runners paradise.
In attendance amongst others, was Big Joe; who always seems happy coming to our runs and was a popular participant in the Naivasha relay, Jael; whose personality in itself is infectious and its great to see her running again and with lots more she can accomplish having ran with Nadine so often in the past, Nyambura; who joined us for the second week running and judging by her enthusiastic wave and smile as she left will be coming again, Aubrey; one of our international Swaras and an impressive runner needless to say but i'll say it anyway, Surinder; who always add's flavour to our runs and an ambitious runner in his own right, Amai; who if you need inspiration to complete a route look no further, and Linus; who comes to most marathons and made a rare but very welcome appearance.
During the briefing, Ajaa began by welcoming us to the 'Avani-Niraj run' and though Niraj wasn't there, i was hoping Avani had a speech to read out on his behalf, alas not. Ajaa was his usual captivating self when taking us through the various routes, but some of the names of the roads escaped him, perhaps showing his ever-growing confidence in Mike's preparation skills and  ability to create wonderful routes. The planned distances were 10, 15 and 20km but as Ajaa has shared previously, a longer than intended distance means enjoying more of the scenery. Not a bad trade-off when it happens I think.
So off we went on what turned out to be a fantastic route, covering numerous avenues, a bit of woodland, testing of our balance above flowing water and a little bit of bypass, where I find even a single section to be sufficient. During the run and after having spent a brief period of time on Peponi road, we turned left and began to climb. Nearing the top of the climb, there was a signpost on our left with the word EXHALE written on it. I guessed that perhaps a group of runners live there, or someone one wanted to provide advice. Whatever the case, I obliged and immediately felt better.
As I approached the 20k mark, I tried to think how i would have set the route from thereon and assumed we'd head straight down back to base, but I soon saw an arrow pointing left. I reset my mental clock and decided to see what else was remaining on the route. It was lovely and by the time I got back, I'd covered close to 24k's, but felt accomplished.
Separate from those who were already tucking into some post run refreshment there was Ajaa, Wahome and Aubrey, amongst others still at the car park. Amongst the others, was one gentleman who had made it back, but was feeling the effects of the grueling run. "How was it?" Ajaa enquired politely, to which the reply came: "It was good!," after which he kept the rest of his thoughts to himself. I suppose it's a growth curve for all of us.
It was a first time visit to the cafeteria for me and I thank whoever chose it, for doing so. There was the usual chatter and merriment taking place, with Nduku at one end of the table, her register laid flat on the table and a beehive of activity around her. You continue to do a great job Nduku.
As I walked back to S.S.D to leave, Ferrah had just reached and she wondered out aloud why we put our bodies through such. None of us spoke and only smiled, perhaps knowing why. Hilda was also there, and her parting words were, see you next Saturday.
The next run sounds lovely. See you then and have a nice week.