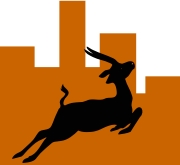 The Swara Juggernaut rolled on last Saturday from the somewhat curiously named Oceans Pub in Karen. Though the name may have changed old habits diehard and I get the feeling it will always be known as that to us – Oceans Pub.
I was crossing my fingers for a dry run, notwithstanding the joys of running in wet weather, so was glad to see clear sky, indeed it was abit sweltering as the run wore on. On my way to Oceans Pub I drove past what looked like the tall and gangly frame of Ndungu Kahihu and imagined he wasn't going to join us that Saturday. So imagine my surprise when I saw him there?!? Had he taken a short cut? Perhaps, I didn't ask.
In attendance amongst others was Kimmie; who would be in contention for the queen of distances amongst the Swaras, Lilian; to whom I don't think her achievement at Lewa had quite sunk in, a suave writer too it appears, Liz Kanini whom it appears almost in the blink of an eye became a member of the 42 Club; and Steve whose appearances are rare but popular nonetheless.
We seemed to have lost track of time when Susan called us to attention, after which followed an authoritative yet friendly intro to the run. Ajaa would have been beaming were he in attendance and listening (you can hold me to that). She once again stressed the importance of not mistaking the L for 7. A practical example of a misunderstanding that can go wrong was the weekend before at Mbo-i-Kamiti as discovered first hand by Daniel, it was hard to feel sorry for him without laughing.
I was eager to get going and set off immediately we were told we could start running and happened to find myself out in front feeling slightly awkward about it, as if running without any clothes on. James was running with us as was Albert, two of the very fastest runners in the group, so I eagerly awaited studying their leg strides so that I could be amazed. I didn't have to wait too long for that. James amongst others are Swara Icon's.
A little bit into the run I came across two boys; Hi! they began, Hi! I replied, Bye! they said next, Bye! That was new. I responded. In addition to the surroundings we experience on our runs, I also look forward to the interactions, as well as sharing the roads with other anonymous runners.
No Swara Run, even one run almost exclusively on tarmac passes without going through a shaded and wooded intersection, as was the case on this run, which also presented an opportunity to stretch the calves and hamstrings. Otora's ingenuity cannot be understood but marveled upon nevertheless.
Overall it was a thoroughly pleasant run, not to mention the fluffy mandazis at the end, which complemented the tea at a scarcely believable sum of 30 bob. Incredible.
Have a great week all, happy trails and see you on Saturday.