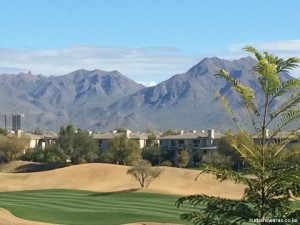 Allow me a moment of   village excitement. I was in the US (… and I have this toothy smile as I say this) !!!! and in typical I believe very African fashion, every time I mentioned that I was going to the US, I was asked to come with something or visit one's relative or I was introduced to someone who will 'take care of you when you are away from home'. So why is it that I never get such treatment when I go to other countries, what are they chopped liver??!!
And another interesting thing happened. I got new running shoes. Like any woman, I love shoes, but mention shoes to men, they have a look of trying to get to the nearest emergency exist. I guess that's how I look when you start discussing soccer with me. But something shifts when you talk about running shoes. This is the only time women and men can actually have a conversation about shoes without looking pained. You talk about type, style even color! So with a puffed chest, mine are white Gel Cumulus 15.
So armed with my list of things to bring back home, numbers and email addresses I had to follow up with my proposed guardians, I went to the US. 22 hours later and suffering genuine jetlag (a 12 hour difference does not even begin to compare to our African 1 or 2 hour difference), I checked in and first thing in the morning went for a run. So I was staying in Scottsdale Arizona and since this is perfect hiking and running country thanks to the mountains and near tropical weather, I had already charted my running routes while in Nairobi.
You remember village excitement? Well , since I had new running shoes, I felt like a Toyota Vitz with new shock absorbers   that could survive the Rhino Charge http://www.rhinocharge.co.ke/. And boy I ran fast, truly not feeling the road as my objective was to try and get to the base of the many hills that dot Scottsdale just before the sun rose.
Arizona, being a desert state, meant that the air was quite dry and the landscape was dotted with huge cacti and limited shade. So even though the sun had not risen and it was about 6:30 am, the dry air got to me and it became a bit of a struggle. So much for the Rhino Charge effect and I had to slow down and just enjoy the run, so 7kms later I was at the base of the hills and I waited for the sun to rise and what was going through my mind was that… it's already 7:30am, what time does it actually rise in this part of the world. Yes more village excitement and assuming every country is equatorial ! But it was worth the wait, a hilly and desert sun rise is one you don't see everyday unless you live in Scottsdale. The return run was leisurely as I soaked in the town in natural light.
… and yes I dutifully came with the assigned gifts from the US and I made sure I met my guardians. Next stop- CapeTown South Africa