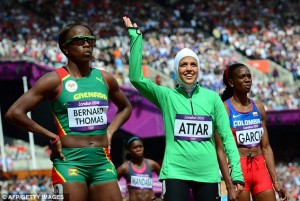 Like all things that fall under the tired sigh statement 'This is Africa (TIA)', the Pride of Africa,  commercially known as Kenya Airways messed up my travel plans by cancelling my  flight while in Dubai, with no  apologies whatsoever. So an apt synonym for my beloved airline is the Self-Important of Africa, or maybe the Arrogance of Africa… anyway,  and in all things typically Kenyan, I had serious words with them on social media. Folks, don't you just love Facebook and Twitter to boost customer service? So the result was no Madagascar for me, but my next destination  was Somalia.
Now many moons ago**picture an old crone by the campfire **,  I was a journalist and the bane of any cub reporter is either serve your editor tea or you are thrown in a back water  country to cover a story. My first story shy of my 19th birthday was  the war in Somalia! So coming back to this country  from a research capacity perspective( these are all the sciency thingy mabobs I do, that make me travel around and adopt hotels and airports as my homes), is quite humbling because despite everything that is happening, there is growth, so yes folks there are 14 universities in Somalia and by God they are doing bloody good research!
Anyway what has this got to do with running. I mentioned Somalia… right…? Well enough said. First order of business when I was in Nairobi was go Niqab shopping, the theatrics and melodrama involved in the buying  and wearing process was overwhelming. "No, your scarf needs to be like this and no your hair should be like that and yes you JUST almost got it right…." A very helpful young Somali  man and his  sister helped me wear the niqab, which, took  an hour! As I was  struggling through  dressing and trying to remind myself that this was temporary, because, my  initial  reaction when I looked into the mirror was a silent  scream, was , i take a lot for granted. And I remembered Sarah Attar, the first Saudi Arabian lady to take part in the Olympic games in 2012.
We take our freedoms for granted, we can wear what we want when running, we are supported by our partners and our respective countries, but Sarah Attar fought the norms of the day. I remembered this, because I asked if I could run within the university I was staying in, and actually cited Sarah Attar and promised to dress as she did, but all I got was stony silence and I knew this weeks' run will not be  possible until I got back to Nairobi.
As a runner I  am not worthy of her courage and  I admire her; who knows, it may take time but at some point we may get female runners from Somalia. So my next stop is Addis Ababa, the fifth  highest city in the world. Now that should be interesting, who knows, I may get some insight into how these chaps  managed to be  our competitors