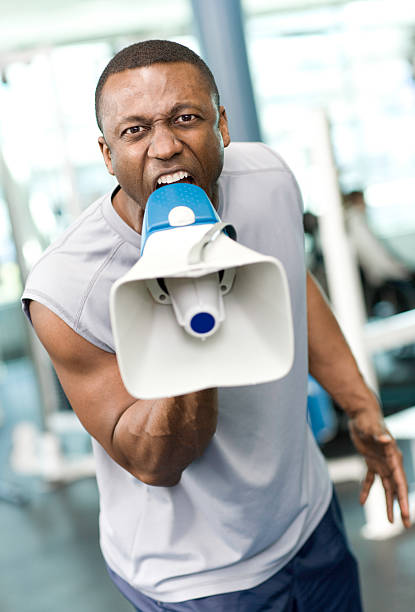 My gym instructor is the antichrist and his idea of talking to me is shrilling like a crazed harpy on steroids.
How did I get here, well, I fell and injured myself in May. A running injury is the bane of any runner, a sprained ankle, wounded ball of my left foot and sore knee had me grounded for two months.  While I hobbled about with a walking stick and enjoyed the privileges of the disabled parking in Nairobi, I had two concerns, how soon do I heal and when do I begin wearing high heels again. Yeah, I do have my shallow moments.
The last time I had a knee injury I had to go for a keyhole surgery and I could not run for a year. After getting used to running and as a result receiving my daily dose of endorphins, I was getting withdrawal symptoms and becoming quite antsy and irritable.
Though I had to be careful and focus on healing , the first thing I did was go for physiotherapy  and  being the coward that I am ,I avoided  Kariakim like the plague and went to a much more 'gentler' therapist, who still left me in tears and cursing in ways that would make a sailor high five me  with admiration!
So with physiotherapy done, on the to do list was to identify a gym for strength training. I identified one and what impressed me about this  gym is the four classes they dedicated for one hour  that focus on High Intensity Interval Training, Circuit Training, Taebo, Core Synergy Training. Oh, the so not glorious spin classes and the deceptive  Pilates.
So this gym dedicates one hour for each of these training sessions, four times a day.  I assure you it's not for the faint hearted. Since I have been running for over a decade, I felt I would be relatively fit enough to manage one class. Day one had me grunting and groaning like a walrus and I could not walk! Every single part of my body was sore and I was in such a foul mood.
My only consolation was that it would help me build my strength for running. After one month I started   running alternately against the training. The first time I was in such pain, that I went back home dejected but as my body grew stronger, I was  able to run slowly. However my highlight was last week, when I ran 10 kms in 48 minutes! The fastest I have ever run, my body felt like a newly serviced car.  The strength training will definitely be part of my running regimen. Other than the fact I feel like  and look like Popeye, I will test the training as I prepare for the dreaded Ndakaini  Marathon. So, I guess I am committed to  going slightly deaf as  the antichrist pushes me through the  strength  training routine.