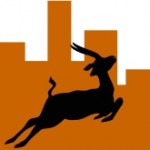 Date: May 26, 2012
Today Saturday May 26, 2012, the first ever Juba Marathon was held. The Swaras were represented by me – Carol K-, Allan (formerly known as Smooth Operator), Ndungu (didn't realize that he too is a Juba home buddy) and Charles D, an honorary Swara by association. I need to retrace; initially the Juba Marathon was scheduled for April 26, 2012, however the week of the marathon, the organizers discovered that they were not ready so the marathon was postponed by a month to today. Given this change, I forgot all about this marathon! Yes, I did. That means my training was 20 percent at best – you know a leisurely run after work- limited to 10km and zero long run. In addition, in the last couple of weeks I have used the running trail as a gossiping venue to catch up with friends as we walk leisurely!  You know, physical activity geared towards preventing heart disease and obesity!
Anyhow, yesterday afternoon I received a call from the marathon organizers telling me that the Juba Marathon was on as planned! This call sent me into confusion but true to my running instincts and Swaraness,  I emailed Allan, Charles and others with this development. Allan responded immediately with a resounding, yes and an offer to pick me up at 0615 hrs! I couldn't say no, so I agreed to it and by association got Charles to agree to participate as well. I was leaning towards a no no to this marathon but the Swara guilt, coupled with Wahome's words that a 21km is one that a committed Swara can be run with minimal training and Katwa's advice on how to run a 42km without training helped me make the right decision!
Fast forward to Saturday morning 0645hrs! Allan arrived as planned and calmly drove us to the start venue. I was secretly glad to see a sizable crowd including Ndungu who I last saw in Lewa last year. I walked over to him for the holas and I could tell he had no idea who I was! I gladly introduced myself as a Swara and brought in the other Swaras for intros! The fury of getting the race numbers, stabling them on our t-shirts etc began. All the time we were watching the clock. A 0700hr start time for the 21km was planned but we kept getting delayed and the Juba sun was furiously rising. The delay was getting the 21km runners really nervous because we all are familiar with the brutal Juba sun. We kicked off at 0745hours and ran through the streets of Juba, did a good hill climb at 6-10km, ran through the markets negotiating through people, cars, bodas bodas, rickshaws and the very familiar Juba smell. I had lots of cheers (yea, female, African and all) running along side many men. At one of the markets my cheering crowd got into it with a truck driver who cut in front of me. They stopped the driver and started screaming obscenities at him and as I ran off shouted " you can kill him for all I care". You can tell I was getting mad- the untrained body, the frenzy, the hot sun, dust all too much to bear. At 17km I ran out of water. I asked the volunteers manning the run for water and the response was, " you are almost done." Even with all this, I finished strong and so did the other Swaras. Ndungu was right up there but Allan, Charles and I enjoyed a 2hr 15min finish!
Now here is the best part! I came third among the female 21km runners and in reality I was second because the number 1 cheated. She did not run the course but being Juba she acted like she did and the organizers had no way proving that she did not suffer like we did. For the first time I found myself on a podium! Yes, podium you know, like they do in the IAAF championship events???????????? I think they took some professional pictures. I also got a cash prize of US$ 100 or the equivalent in South Sudanese Pounds. So as I type this email I am richer by $100. I think if I keep this up I can supplement my monthly income pretty well! I would love to buy some fruits for the Swaras but am so-o far away so I think I should treat Allan and Charles to diner instead!
Good day, happy running and shukran!