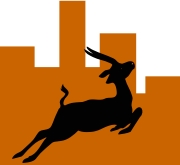 I was warned that tackling a full marathon in Nairobi is not for the faint-hearted, leave alone a light park jogger like me. After today's Standard Chartered Marathon, seems like I will be deploying the 118kms per week training strategy used by James to conquer Berlin.
The longest distance run during my training sessions before today's race was a 30km and that's exactly where my tribulations started.
I set out to tackle today's run armed with all the marathon tricks sourced online & from veteran runners that include pacing yourself well, energy drinks, hydrate, run-walk-run strategy that works well from 30km onwards etc.
The race proved exciting in the first 21km, hard between 25km & 30km and pretty hard from 30km onwards.
Sights of James Wahome, Raul & Linus a few kilometers ahead of me, easy smiles / encouragement from Liz, Ashok, MC, Eugene & Nancy across the road & fluids / fruits flowing from the Swaras kept me going as we tackled the famous but lethal Mombasa Road loops.
The run transitioned from been pretty hard to really, really hard at the 36km mark. It's at this point that all my pre-race plans went out of the window, my legs disobeyed all my instructions, mind games kicked in, positive self talk was not helping and thoughts of terminating my run checked in.
The situation quickly made me reach out to my bag of race tricks which at this point had only one option remaining; terminate the run and hike a boda boda ride back to the stadium, which I did though half hearted.
After a short distance ride, I couldn't bear the thought of terminating my run with only a few kilometers remaining to conquer my first full marathon and I quickly asked the rider to drop me at the next convenient stop to allow me complete my race which he did but followed me closely just incase his help was needed again.
Painful as it was, I managed to finish the race.
This would not have happened had it not been for the Swaras who persevered the Nairobi heat to provide energy drinks & fruits along Mombasa Road. Thank you Rose, Mary, Otora, Leif, Monicah, James, Lilian, Nduku, Mugambi, Ajaa & all the other Swaras not mentioned. You helped ease the pain. God bless you all.
Good lessons leant today and it's back to the drawing board, plan for the next race by deploying the 118km per week training strategy.