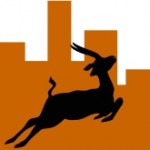 Date: May 19, 2012
Those of the Christian persuasion, and who regularly read the good book, will recall a verse in the book of Proverbs which says that the end of anything is better than its beginning. I have always found that statement questionable. But as regards Saturday run from Mutua's place, I must say there is some truth.
The start of the run was largely uneventful, except that I saw some faces I have not seen in a long while( Mercy, Ndichu, Liz et al), and I remember that I was standing arm in arm with Mercy when Jael arrived and swept her sister in a bear hug, and in comparison, threw me a weak "Hi". (Yawa, Jael! Show some love..). I digress.
As I was saying, the start was just the usual starts where a shout is given, or a whistle is blown, and the moment gets underway. Smiles start getting weaker by the time we round Brookside Drive, and once we hit the main road (I am poor with names of roads), it occurs to everyone that there is no turning back. Individually you brace for your 10, 16, 25, or whatever kilometres, all the while hoping that it is not Wahome who marked the route, because as he is gifted with marking with eyes, and since he is long sighted, your 10Km can be anything between a 14Km and 18Km run. But I digress again…
Back to the topic. The lizard that jumped from the high Iroko tree said it would praise itself if no one else did. So here I go: by all accounts, I ran beautifully on Saturday, thanks to my manager and coach Mutua. (But please note that Mutua's calendar is full for the rest of the year, so he is not taking in any more amateurs).
Upon return, I cooled down for a while and basked in my glory (it is recommended that you do this every other time and boost your running ego) before heading to the bathroom, an act I looked forward to, since as you may all be aware, Nairobi has been experiencing intermittent water problems. So, when you go to a friend's place and they have water, you give your shower a lot of dedication.
Well cleansed, I trooped out to find that I had missed dipping my legs into the ice bucket. From the testimonies I was hearing, the ice bucket seems to have gained popularity. However most importantly, I was to learn that I had also missed the spring rolls, the pork chops, the wings, and God knows what else. I spotted some kienyeji chicken and fell upon it with a vengeance. Several of our western comrades were spotted with mugs of hot tea and plates of ingokho side by side. I overheard them say that they had seen heaven, and the hand of God.
My eyes fell on the drinks table, and as I was taking in the intimidating scene before me, rumour went round that a goat had been seen walking in some direction, looking somewhat resigned to its fate. Avani disputed and said it was a big dog. But surely, recently a man  somewhere was jailed for slaughtering and selling dog meat!! Then, as if to bring all wandering thoughts to uniformity, Mutua stood up, and in a voice that confirmed to me that indeed he was promoted, proceeded to basically read the riot act to those who thought that they wanted to leave when the party was just starting. Threats followed from the host, and compliance and submission were received in return from citizens like me who were only too willing to ensure that the goat had not gone to meet its maker in vain.
And then there was that Chivas bottle. The very epitome of intimidation. Indeed one brave Swara took on the Chivas but soon learnt that just because you can do the by-pass, the crescent, and Magadi does not mean you can also do the Chivas.  Enough said.
The ever full of ideas, her highness Ms. Haks decided at some stage that we should introduce ourselves. A good idea that was taken up, though I don't know who remembers whose name gauging from the drinks on people's hands. My memory at that time tells me that Tata told us the origin of her name; Amai seized Chairmanship by association, an act Nyawira did not seem to mind; Allan the smooth operator gave his testimony of deliverance from the Hashers.
Haks had so many names I remember none, and Patyan was interrogated as to the dowry in Samburu, when all he wanted to do was to disappear back into the sofa from whence he had been pulled out. We also got to meet Nadine's coach, who introduced himself as Allan. We don't know if there is any other relation. Avani introduced herself and when she was pressured on the half intro, she stated that she was not the mouthpiece of one Neeraj. Many people said many things but as you cannot recall everything, please don't expect me to do so either.
The real party started at around six when the music started flowing in earnest, womaned by a very capable DJ. Vivian rose to the occasion, and her mantra was "You people can defeat me at the crescent when gravity slows my progress, but hapa, on this dance floor, is where you will know that gravity works well for me. You cannot defeat me here!!". And she did justice to the music.
Swaras, we have talent in the club; Ndichu left me mesmerized. He takes the dancing trophy to Mt.Kenya. Jael brought to fore memories of the serious choreography that was Koffi Olomide; the smooth operator kept demanding for Franco, and when Osogo Owinyo's voice broke the airwaves, I saw Wahome smile and dance in his heart. Madam Coordinator who is so organized that she was having her hair braided, also threw in requests, and was later to be seen trying to overcome dance floor shyness. The host was in his element, and in the final moments, Amai could not resist, especially as Nyawira was doing such a good job.
The bash must have ended in the neighbourhood of 9.30pm. Indeed, the end is usually better than the beginning.
Congrats once again to Mutua on his achievements, and thanks for his graciousness in choosing us as the friends he wanted to share such happy moments with. Ubarikiwe sana! (Na ufiche hiyo Chivas mbali sana!)
PS
1.Just to mention: When it is said that we should turn at the Vet Lab gate, it means just that. It does not mean you turn when you see the gate at a distance.
2. MK and all Swaras not present- We missed you!