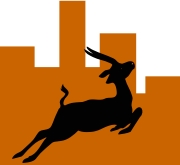 Finally after almost six months absence from the Swara trails, I managed to join you at the Standard Chartered Marathon on Sunday 26 October. But that is it! Because I am not 100% recovered – only 85% and my doctors reckon another three to four months. So I shall not be able to join on other Swara trails which run through forests and so on. I have been permitted to run only on open wider trails like Karura, club tracks etc. As the route on this Stanchart Marathon was on the closed roads, I decided to participate in the half marathon, and not having trained and being totally unfit, I finished the distance with run – walk format in 3.20 as per my Garmin. Let me await the official result in a day or two. I am praying that by January I should be 100% and join the Swaras again in full force.
The above is my present condition after our trip to Iten in May this year, where I suffered "Silent Stroke" or medically known as TIA which resulted in double vision due to inflammation on the nerve serving the muscles of the right eye, thus weakening the muscles movement. The inflammation has been cured by the medication, but the weakness in the muscles still persist, hence the right eye does not fully co-ordinate with movement of the left eye which again results in double vision. At this stage, I am even unable to drive. It is only a month ago I have been permitted to fly.
This condition robbed me of my dream of this my year of Full Marathons. I had to sell my Lewa Slot which was supposed to be my debut full marathon, to be followed by Stanchart and the MTN. But I suppose that wasn't meant to be! Hopefully next year.
I was overwhelmed by the number of Swaras participating in both the full and half marathon this year. Congratulations to all of you for having started and crossing the finish line, no matter what timings – some improving their PB, others being content with their targeted times and so on.
At this juncture, as the Patron of the Urban Swaras, I want to congratulate the following on the completion of their debut Full Marathon last Sunday, on not a very easy and boring course in the scorching heat of almost 30 degrees Celsius.
1. SUSAN OKOMA – our MC who had trained so hard only to be met with a very sad incident in the family a week before the event, but keeping a very positive attitude and keeping the incident behind her mind, braved through the 42 KM under 5 hrs. She told me she was extremely pleased having made it under 5 hrs. Congratulation Susan and well captured in your personal experience write up. At the same time our condolences to you and the bereaved family on the sad and unfortunate demise of your brother.
2. ASHOK FRANKLIN – I met him first time in the beginning of the year at Devora's run in Runda. Since then I have been keenly watching his progress and during my sickness time he kept me posted of the fun he was having at the new Swaras trails etc. I am extremely proud of you Ashok that you changed your mind to run a full instead of half at the last minute. You had trained hard and the finish was well deserved. I fully concur with Nancy that it was your cheerful mood and attitude that saw you cross the finish. Do I forget the way you shouted and cheered me whilst I was running towards the Museum Hill and you were in the opposite direction near KBC. And what an interesting article giving every one an insight on how you co-ordinated your mind and heart to make your body move. As Fran commented – well articulated write up. Keep up the spirit!!
3. LINUS: I can't believe that this tall man who used to run with me as he joined the Swaras. Linus I can't forget the incident when I had to save you from your father in law in one of the Karen runs who thought you were playing truant to his daughter with an excuse of running with the Swaras. I am really proud of you that you finally managed the 42KM leaving me way behind. I have been very reliably informed that you have a private group of runners calling themselves as NYARI RUNNERS – and indeed coming up with Lillian, our MC and yourself of having achieved your dreams of finishing the full marathons. Lillian finished the full at the Lewa this year. Congratulations.
4. EUGEINE: Mon petite coureureuse – another Swarette who used to start with this Mzee and once warmed up, "au revoir MK" and moved on . Mon chere well done and congratulations. I had to believe myself that it was actually you who was approaching the Swaras cheerleaders corner. My heartfelt congratulations on your achievement.
5. STEVENSON NGILA: Indeed it wasn't easy for you as I gathered from your experience write up but all the same Congratulations. There is always a lesson and new experience from our new adventures. Well done, keep up the spirit as you now like to join our ELITE James Waliaula.
Not forgetting our other two Swaras – FELICITA AND JOHN NGUGI – to you both Patron's personal congratulation on your great achievement and fulfilling your dreams. My apology as my six months absence doesn't jog my memory of having interacted with you. Likewise all the new Swaras who have joined since then. All the same welcome.
All this would not have been possible by the above without the Swaras Service Crew for these full marathoners at various points. A very special thanks to all of you for volunteering to "service" these awesome runners – Monica, Leif, Serah, Lillian, May, Rosemary, James Waliaula, Mugambi, Otora, Jael, Tata, Lucy, Fran, Chairman, and…………..all others whose names I can't remember, A MEGA ASANTE SANA.
Fellow Swaras, the URBAN SWARAS has now become a "breeding" club for the Full and Half Marathoners. All the Swaras start running "urban" trails and end up achieving their goals. This is the Urban Swaras Running Club.
Here it would be appropriate to mention one great name – from a humble long distance trail runner to an ELITE SWARA – none other than JAMES WALIAULA – who not only fulfilled his personal dream of finishing an International Marathon at Berlin under 3 hrs, but made the Patron very proud accepting his challenge to do the same with the incentive that a Karoga awaits him on his return. And James, you will be rewarded soon. I need not dilate on his achievements as these had been well captured by him telling us of his experiences – CHICAGO, TORONTO, LONDON, NEW YORK, PARIS, BOSTON – NEXT ONE TOKOYO – GO FOR IT
Whilst we are still in such a joyous mood celebrating our achievements, I think it would be apt to mention here, that one of our Swaras, Theo Dolan became a father second time, his wife Stephanie gave birth to a baby girl in USA whom they have named Mirielle Hope. Congratulations Stephanie and Theo.
Swaras, next month November, I end my three year term of Patron-ship. I have thoroughly enjoyed my office having made a lot of friends. Joining Swaras increased my inspiration in running and it is in these three years I have finished ten half marathons. I wish I was able to accomplish my dream of full marathon during this period. Here I would like to humbly step down as your Patron and pave way for a new Swara to take over. Thank you each and every one of you for your support with a very special thanks to the Chairman Ajaa for his training and encouragement, past MC Lucy for being my PA in Swaras, current MC Susan for being my current PA in Swaras, Mama Pesa Jael for giving me pesa account when called upon, my Senior buddy Tata for amusing me with her never ending running tales and encouragement, James Wahome always making sure I was on trails and not enjoying my warm bed, Ameet Shah making sure I was alive, Amai my travelling mate to trails outside the City, Ashok Franklin the new Swara – what can I say about you, just thank you for really supporting me in most trying times, Monica supporting this Mzee when crossing rivers on trails, our trail fox Otora making sure that there was always an alternate route for MK to avoid pipes or twig bridges (always scared to cross them) – ever wondered why at times trails were marked MK!!
Last but not least Avani Shah, who introduced me to this wonderful club. She knew my keen interest in running in Parklands Sports Club where I initiated the monthly runs – a tradition still being carried out since the last eight years. Thank you Avani.
ASANTE SANA MY FELLOW SWARAS.
RUNNING IS LIVING.
BEST REGARDS AND GOD BLESS