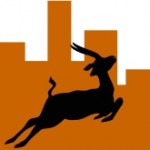 Yesterday, 1st of May, I finally managed to shake off the cobwebs on my feet and made my way to the arboretum to join the fraternity. Please be reminded that my last run was Moshi, which if you recall, was a traumatic hilly experience that saw me cross the border back to Kenya quiet, subdued and limping, as opposed to the loud papparazi that I was on the way there. That is now water under the bridge as I have since seen the hand of God in the hands of Kariakim, and my injuries have been harassed back to form. Almost.
So yesterday I battled with the sweet morning sleep, and managed to arrive at arboretum just in time not to be left behind. Considering the large number of swaras, yesterdays representation was minimal, maybe owing to the fact that most of you must have been polishing up on petitions to hand over at Uhuru park as regards Uchumi na hali ya maisha siku hizi.
I fell in step with the crowd, and instead of the warm greetings I expected, given that I had been missing in action, all I got from several people was "How many kilometres are you doing?" Just like that, without warning, I was back. Guys!!Show some love.(Thanks MK!)
Avani did not miss a beat and declared the 15k to be suitable for me, encouraging me that we would run slowly. .just for the distance. Those words sounded very Moshi-like, so I gave her a suspicious look and strolled away. I soon found myself smiling with Mutua. Henceforth the saying "From the frying pan into the fire" came true;
Mutua convinced me to join him for the 10k. Reason: Having done very minimal running since Moshi, we were both out of shape. Of course it made sense to rebuild things pole pole. With no time to decide otherwise, we were soon trotting out. My little plan was to stick with Mutua until the bridge (Remember, a man always comes in handy near any bridge) and then let him go ahead. To my consternation, after the bridge, I realized that Mutua's plan was that we were running together all the way.
As I was digesting this news, someone fell in step, and I turned to see Tata, who promptly declared that she would stick with us. Sweat trickled down my forehead-and it was not as a result of running. Tata and Mutua went ahead to tell me that I should pace and control their speed. That sounded comforting. However, what I did not realize is that these people would end up literally chasing me.
The thing is, they did not want to overtake me, so they pushed me-Not with their hands of course, but with their legs. And all the while, they were chatting!!I was panting and plugged my ear phones on to turn to the comfort of music. But it was not to be. It was like boot camp. Mutua would shout a direction, a change of pace, and Tata would comment, and they would say-"You are listening to Music! You can't even hear!" I rebelled and still kept one ear to the music, if only to draw strength from Labbi Sifre crooning "Something inside so strong, I know that I can make it.."
These people never left me. They had interesting stories which made me run without realizing I was running; they humoured me into thinking that I was so good, they harassed me, they encouraged me; Mutua even took away my water and carried it for me, though I was reluctant to hand it over thinking he wanted to drink it.
Just as we came to the roundabout at Kasuku center, Mutua issued me a stern police-like command- "We need a fast finish! Roll down. RUN!!"
All the prayers I have accumulated over the years have not been in vain. Heavens released some providence and my legs found strength from wherever God had kept it. I literally flew, and even by-passed the entrance to arboretum. I heard a whistle, looked back, and it was Mutua redirecting me, saying- "Ah!You are listening to the Music!!"
Running with some of the Swara stars was exhilarating and a good way to come back to running after a long hiatus. I am tempted to put it on my CV!
In running spirit,
Zippy