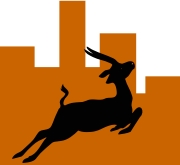 I have just walked my daughter down the aisle as she got married, as any father  who has done so  knows walking down the aisle with your daughter on your arm to give her away to another man evokes mixed feelings, it is bitter sweet. On the one hand your daughter has grown up after successfully navigating all the challenges that growing up entails and become a young woman ready to move to the next stage of her life on the other hand all those special moments and experiences you had shared together hitherto would be reduced..
As i walked down the aisle with my daughter on my arm i reflected on our experiences together since her birth, They were many and wonderful experiences and memories. One experience that  traversed the whole period of her growing up was running. I remembered when she was about 5 years old i would leave the house to go for a run on a saturday afternoon and she would follow me , i would go with her but i would only go down the road and back she would run on her little legs while i mostly would walk and wait for her.
By  the last few years of primary school i would run with her and we would enjoy a medium long run but towards the end of it she would tire. by the time she got to high school i would struggle to keep up with her but she would slow her pace so i could keep up and am the one who would tire.. she was already on the High school track team, By the time she got to Cornell University for her undergrad, and got in the track team we would run together when she would come to kenya for her summer holidays. now the roles were reversed as she would deliberately slow down so i could keep up : trying to keep up with her was no mean feat.
she would wait and run at my pace so that we would continue to talk. What was enjoyable about the runs was that we could connect as we talked about all the issues under the universe, her goals, dreams etc not only did we bond as father and daughter but also as friends It was also a chance  for me to pass on ' fatherly wisdom' about life and life issues. we would discuss the great questions of life like who am i ? why am here ? what is my purpose? why is life so unfair at times? why does God just sit and watch when bad things happen to good people? why does God allow evil to exist? etc etc
When she moved to Duquesne University for her post grad the running continued and we did the Pittsburg Marathon together but in this case i told not to go at my pace but to push herself and she did
The running continued when she enrolled in Medical School at Ohio Medical Centre in columbus Ohio., through her rotations and the medical boards exam we continue to run though the runs were fewer and far between.
The saturday before her wedding we ran a half marathon In Columbus Ohio where the wedding was going to take place, lining up at the start it struck me that this would be the last time we would run together before she became mrs somebody, but then i realised that although the wedding may change the dynamics of the relationship running will continue. I told her at the start to push herself and that i would run at my pace cause i did not want to slow her down, and that she. did and clocked 1;35 for the half. i drifted to the finish line almost 45 minutes later where i found her waiting with a big smile and a hug.
Now that she is married and started working as a doctor at the University Of Maryland Hospital , i look forward to running with her at the Baltimore Marathon In Baltimore Maryland so that our conversation can continue,.
As i walked down the aisle i realised  that running has been a medium through which i have tried to impart on my children lessons about life: setting goals ,working towards those goals, the headiness of success, the disappointment of not attaining those goals , the ability to get up and keep going when you have failed. single-mindedness, focus and discipline in pursuit of the goals.
I have learned also that the best way to impact your children and pass on good values is to get down and do things with them so they can learn from what you do not what you say
See running as a Microcosm of life.
Keep running.