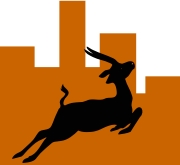 I have read a lot of stories about how people tackled the Kilimanjaro marathon and there are still many more people with untold stories about the run. I would like to share with the swaras how I ended up running the half marathon. When I made up my mind, it was on Tuesday 24th February and only 4 days to the marathon, which I had not prepared for. So I was offered a slot by the Fitness+ Running Club, since it may have been difficult to travel with Swaras since I had not made any reservations.
On February 28th, I was picked by the bus at Kitengela and joined Fitness+ Runners totaling about fourteen in number, being captained by David Thuo, a fast runner like our James Waliaula. Two of the runners were going to do the full marathon while the rest were doing half marathon. We started chatting all the way to Moshi, sharing our experiences. And as the saying in our African custom says, whoever does not travel only thinks her/his mother is the best cook. David Thuo ran his first marathon in Nairobi Standard Chartered Marathon 2014 in a time of 3.36hrs and was going for his 2nd marathon. The team has good runners and they normally run from Heron Court Hotel every Tuesday and Thursday. David completed the Kilimanjaro full marathon in a time of 3 hrs 18 mins while his wife Ann ran half marathon in 2hrs 4 min. The second person in the team to do the full marathon ran it in 3hrs 36 mins.
We arrived at Namanga border and I met other Swaras, Wahome, Loice, Githenya, Jael, Lucy and Mercy. We processed our papers and headed to Arusha where we stopped for lunch. At the hotel, someone was waiting for us with race numbers which had been picked up earlier. So our job was to reach Moshi and prepare for the run.
After checking in at the Hotel Panama in town, I went to hook with the Swaras at the Lutheran Guest House. Everyone was excited and especially the team for full marathon runners. After sharing tea together, Mugambi dropped me in my hotel where I joined my new team of great runners. We had supper and retired to bed early at 10pm. We woke and those who had to take breakfast took, and off the bus drove us to the starting going where it waited until we finished
Immediately I got to stadium, I proceeded to the full marathon start as the paparazzi to take a few photos and wish them well. After a few minutes the gun went off and they started their long journey. Then I left to the starting assembly for the half marathon. We had to wait for the wheel chair race to start and I tell you, I saw pathetic wooden wheel chairs which I doubted would complete the race. After that, the 21 kms gun went off as we stood at the back chatting. We didn't know the race had started because at the start line there was no public address system to inform the runners. So we just saw people running and joined them. As you start, the course goes up a hill till the 11kms mark, before turning into a downhill. I spent about 5 mins taking photos of the Swaras and Fitness+ Runners teams and at that point I had been passed by over 500 runners. I am so bad at uphill but when I warmed up at 7kms I started overtaking a few runners. I met an old English lady whose age I guessed was over 70years. I ran with her to almost 9 kms where I left her; I must have also seen another aged 70+ in the run as well. I started overtaking a few Swaras and after 11kms, got my momentum of running down hill. I sped like a Swara leaving other runners like Molly, Loice and some of the new runners behind; I don't know their names.
I finished the race in a time of 2hrs 12mins 52sec; I must have been the happiest Swara doing 21kms, because I had not prepared for the race. There was only one gentleman in my age category who was ahead of me by the name Han – Holland- Age 65 yrs. Time 1hr. 49 mins 04 secs. This means if there were monetary rewards, I would have won in the female category at 61 yrs, proving my prowess in road running that it may be difficult for any woman of my age who can defeat me in East & Central Africa. South Africa not mentioned because it has good runners better than me.
I have looked at the sterling performance for Swaras who were ahead of me and in the female category I was no.3 behind Jael no. 1 and Nancy kinyua no. 2 and overall no. 14 with the men's results put together.