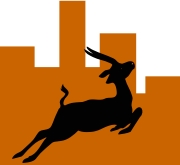 It was a Saturday late afternoon when I was catching forty winks exhausted partly because of the intensity of the morning's Swara Run, when the phone rang with Otora's name flashing across the screen. I suddenly remembered I was to host the following weekends run and sat up straight to answer it, having had a feeling I was about to embark on an important phone call.
It was indeed important, Otora had a series of thoughtful questions that we wanted to ask. At the end of it all it was agreed that we would make a trip to the Children's home and its environs the following morning. I don't think I can overstate the sacrifices Ajaa and Otora make with a good heart as far as any run is concerned i.e. making a trip to advantage of the host covering the better part of a Sunday in this case.
So as had been agreed, I met Ajaa at his house at 10.30 the following morning, the car loaded with normal supplies for the home with enough space though for Otora fit at the back, his view to the left blocked by boxes. And so we were on our way without much further ado. Our first stop was one of the view points. Ajaa wanted to satisfy his curiosity on two fronts. On one front he had been mentioning to us a remote based restaurant owned by mzungus deep in the heart of the valley which he hoped to generally spot and the second was to plot a running route from a few hundred feet up. I wonder if he sometimes wakes up with a jolt of excitement in his sleep and makes quick notes before he forgets, pen and paper at the ready before he closes his eyes to go to sleep.
The viewpoint was our one and only intended stop on the way to what I was hoping was a straight forward ride to the children's home. As we continued down the highway at a point Ajaa pointed to our right showing me where they had tortured their bodies on a previous run, pointing all the way at the top of a big hill. Eco-Lodge felt like a cake-walk compared to what I was picturing one had to go through.
I was flinching nervously as we passed Mt. Longonot to our left knowing that we were either close to the roadside signboard or I had perhaps driven past, such is my inability with directions. I sometimes confuse a simple left with a right especially when driving. We hadn't passed the signboard luckily so there was no need to turn back to look for it despite the fact that we only just saw it leading to a bit of swerve.
I had managed to successfully locate the rail tracks that I was told to expect largely aware that we would either lose our way from there before we got to the correct destination or end up somewhere else. It was all up to me at that point somewhat worryingly. As if right on cue we did end up at a wrong place, something I was half expecting. Boys driving a donkey cart came to our immediate rescue pointing us in a general direction to where it actually was. We got further assistance from one of the ladies at the home. One thing we knew for sure was that we were at the wrong place. So we set off again and one more stop later to ask for directions we were finally there.
Gaining entry to the home was simply a matter of protocol at the gate. Thereafter after some brief introductions with those at the home, a sit down that consisted of us quenching our thirst, and initial discussions regarding the upcoming run, we set off on our scouting mission.
We began driving toward the lake, with Ajaa's wishes having been that some part of the run would be adjacent to the Lake however this wasn't a certainty as private land may have restricted us from getting that far. Ajaa's keen eye for estimating distances proved to be coherent with another at the home whose estimation of the distance to the lake mirrored that of Ajaa's. They were both of the view that it was about 5 km's away.
The scouting trip itself was not without moments of laughter and smiles. Apparently cars are rarely seen being driven in the area we were in, an impression we got from some excitement we created whilst driving there, a couple of  very young looking puppies who perhaps frightened with the presence of a moving car hurried along the side of the road we were on as fast as their little legs could carry them as it appeared, before one after the other fell by the wayside to catch their breath from a safe distance away.
The best moment arguably though took place as we were driving back to the home. A naked little boy was bathing out in the open surrounded by clothed children and feeling the chills of the water temperature somewhat when he saw us approaching. Mumbling something he stopped what he was doing and began running towards us. We came to a brief stop as soon as he was next to us, he continued mumbling something after which we drove away, though he still followed us for abit, still mumbling. I assume he got a little dirty from the dust so would be requiring another wash. I get the feeling you had to be there to fully experience the moment. Nevertheless, we were all in laughter.
Back at the home we put the finishing touches to our visit and we're on our way again back to Nairobi, and as it happened it rained almost the whole way back making the journey rather slow but not boring for me with such good company. We stopped briefly to buy cooked maize on the highway, something which is becoming a bit of tradition.
The drive back was safe.
Have a good week all and hope to see you all on Saturday.