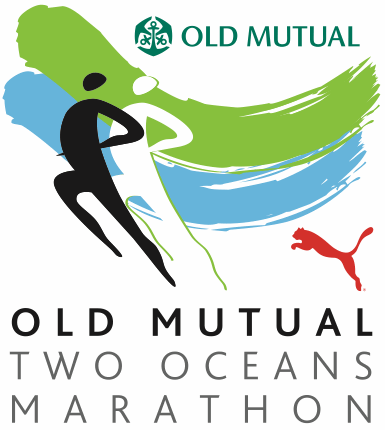 The decision to run the Old Mutual Two Oceans Marathon 2018 was arrived at as carelessly as many other endeavours of the villager. I'd only heard of it for the first time in 2017, when my friends Joseph Masika and Peter Macharia ran it. Then, I couldn't figure out how you'd fly all the way south, spending a fortune to run a race where you have the chances of a snowball in hell winning any prize money. I didn't give much thought to the undertakings of mad men! Besides, I'd only ran my debut 42k in June 2017!
The two gentlemen brought back with them captivating stories though, and these aroused my interest in the run, and I registered. A real Swara (Speed is their surname) Victor Kamau Miringu, insisted that this would be easy for me, and encouraged me to train. The cost worried me though. Spending more than 10k in a single venture gives me endless nightmares.
My qualifying race would be Standard Chartered Nairobi Marathon, where I was already on a makeshift programme I'd called 'Breaking4.' Around the same time, there was 'Breaking2', a Nike effort that possibly more people had heard of, than mine here.
Though Stanchart Marathon was severely interrupted by the politics of our nation, extending the training by over 4 weeks, #Breaking4 was a huge success, but was quickly forgotten in the wake of another local favourite, a mean bugger, Moshi Marathon. It's safe to mention that the #Breaking4 effort remains my PB, at 3.52, while Moshi is a cute second at 4.05. To me, these are a big deal, and to my faster friends, it points to where the journey began!
Other than a 5 hour flight, nothing spectacular happened between Moshi and CT. I hate heights, and flying is always a last option. Nikavumilia, but not without nightmares, and generous quantities of liquids that weren't water. Jo'burg at 8pm and CT at 11pm were all soldered into one. And I could be grossly incorrect.
When I was in college, one lecturer insisted that as an architect, you could only create as far as your cognitive map, what you knew at the basics. Going to CT, I knew it was at sea level, and I thought it'd be in all ways like Mombasa. I am still trying to figure out how a coastal town can be chilly. And foggy. Even with the sun out, and not a cloud in the skies. Wahome, seeing me at a loss, mentioned winter, something I'd never thought of, let alone been through. Running gods are great though; race day had a perfect weather.
Running an ultra marathon is unlike anything I'd ever ran, in a normal running day out. A full marathon will probably give you one brick wall, at around 34kms. Two walls if you're really unfortunate. This is your best chance to curse all those you hate. Forgiveness is assured thereafter.
56k came with so many walls, I lost count. But I probably created some myself, knowing how many 'enemies' I had. Forget about this being the most beautiful marathon in the world, or a run at sea level, for it whips hard. And tests your lineage.
At OMTOM, there're several mistakes and assumptions I made, that I hope those making a similar journey in the future could avoid. Being my first time out, I am certain I'll get off on a lesser charge.
1.  Listen
And once you have listened and learnt, assimilate your lessons into your run. Watching a video of the ultra course with James Wahome at the expo, he kept pointing out places where the incline demanded slowing down. Impatient, I at some instance pointed out to him that Urban Swaras, the running club we both called home, prepare you for just about anything, possibly even a moon landing. And it's no lie; there's a Swara who ran a full marathon wearing bathroom flippers, another won prize money and they weren't even aware of it, and still, two Swaras ran up to Lenana Peak and back down before their tea water had boiled.
Constantia Nek was to prove me wrong, and trash my confidence. Having started too quick, I wasn't ready for this killer. Maintaining the thought that walking is for the weak and dying, I couldn't cope with it either. That's where the 60 year young ones played their cards! A shame for a 43 year old geezer.
2.  Stick to your plan.
This is two fold; during training and on race day. During training, if your schedule says 30kms, stop when your timer hits 30kms. Don't run 45kms even if your body is crying for it. Don't extend even if by 1km. Take a boda if it's a Swara Run, and you're far from the finish. It's a lesson Davis Munene reminded me often. On race day, stick to your sector paces, even if everyone is passing you. There's nothing as humiliating as a 60yo passing you on a hill, on a steady pace, hopping about, and you can't do anything about it. You don't want to be cursing the running gods, with 8km of hill left. At the start, I met Michael Nawari Chemonges, a lot faster and stronger than I, and I got carried away matching his pace.
3.  Keep a high profile.
It's no longer bragging; heading to a big race, all you social friends know your paces, your strengths, and are probably walking with you in your weak points. A few days to race day, when your confidence takes a dip, it's these friends, some of whom you've never met, who hold you upright. Post your progress, because sometimes a nondescript comment can stay with you up to the end of the race. On race day, knowing that your friends are tracking you gives you a kick when you think you're gone.
4.  Don't race alone.
Take a true friend with you to the race. They could be a spectator, waiting for you at the finish, or running with you, similar pace, aiming to finish together, or as in my case, a spouse running a shorter race, looking for a PB, and later cheering you on to finish. I owe my dear wife Muthoni Wa Maina a couple of heads of cattle for coming along, and picking up many of my bills, as I pretended to be drunk black! Nothing boosts your confidence more than hearing your name called out. It transcends your pain. It restores your belief in humanity. After the race, these companions make your recovery less painful. You both share stories of accomplishment and discovery. You'll probably visit new places. You'll tackle difficulties together. The world won't be too lonely.
5.  Inspire.
Talk less of your achievements, and don't look down upon those who got less of the bread. Everyone who came out on race day is a winner. Crossing the finish line, before or after cut off time, it doesn't matter. Handing out water or shouting yourself hoarse encouraging runners, everyone is part of the win. With running, EVERYONE is a winner, and no one goes home with a long face. Go further, and encourage those 'behind you' to come aft. Run slow once in a while, to push them. Applaud their achievements, without mentioning yours. When they run better than you, they'll remember.
6.  Running is fun.
It's never too serious. If an injury holds you down during training, sit it out, without casting a long shadow. If rain holds you down when you'd felt it was a PB run, smile at the clouds. They hide the running gods! You'll run one day and the same clouds will come as a blessing. Have fun as you run. I'll always remember two beautiful placards during OMTOM; the first and my favourite, held up by even more beautiful lasses, 'You thought they said RUM, didn't you?….' And the second one, 'You'll not win this one. Be easy, try to smile' held by a cameraman's assistant. Unless you're an elite and chasing a top finish, enjoy your run. I left CT cursing the people who conjured this kind of punishment, swearing never to go back. Well, they say time is a healer; I can't wait for 2019 registration to open! I am certain other snippets will come up, and we will all enjoy making our running much better. OMTOM 2018 was indeed the most beautiful marathon I'd ever ran in