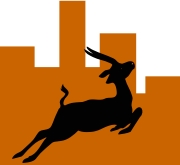 Date: September 24, 2011
By the calendar, the 24th September 2011 run was to be held at the A.P Station, some 3 Km from the Kedong Valley, the valley that is loved and dreaded by the runners in equal measure depending on their level of fitness and on whether they are running it up or down.
The MC was not going to be around for the whole week and Tata is in the fields of Tala in the Machakos County.  It therefore fell upon me to send mail to the members reminding them of the run and giving directions to the A.P camp.  The trail was on the dry side of Ngong hills, deep in the country, the intention being that the runners get to soak in some sun in the valley as they get rested from hills because the next run will be on Magadi Road which will be one long hilly run regardless of the distance that one will opt for.
Because of the location of the run, it was impossible to Google map or describe the route in writing.
Eight days before the run, Antelope and I worked on the route and the distances and he agreed to mark it the Friday before. It never crossed my mind to plan for water, an omission that would later cause a runner intending to join the club anger and frustration.
This runner was the first to arrive in a taxi with bottles of water which she handed over to Antelope to be given to the hired boda boda waterman who was to give it out on the trail.  No sooner had the runner told me her name than I forgot it.  She was in a pink breathable singlet, so I shall call her Pinky for the purpose of this write up.
The runners assembled at 7.40am and Antelope and I gave the distances and described the route.  Pinky elected to do the 32Km.  After the watches were adjusted and the whistle was blown (the whistle is the starter gun for the Swaras), Pinky charged and surged forward ahead of every runner, ahead of even the seasoned Nadine Citta.
Soon, the runners broke up in two packs depending on energy levels, pace and distances intended.  Ameet, that consummate gentleman and last bastion of civility and Amai were in the second pack, going for the 25 Km.  MK, ever cautious, slower but sure, brought up the rear as he intended to take out the 18Km.  I lay somewhere in between but nearer MK.  My distance was 18Km, a treat for my legs after they set PB's on 3rd, 10th and 17th September in Mt. Kenya, Mwea and Ndakaini.  I was later to regret my decision because my run was so short that it ended before I had warmed up.
After about 2Km, I lost site of Pinky.  Nadine remarked that either she is too good or she does not know what she is doing.  Whichever of the two, "she does not know that there is Kedong coming", I answered.  The first water point was at the second split where those doing the 18Km turned left and those doing 25Km and 32Km turned right.  I was later to gather that Pinky missed the water at this point because, guess – she was ahead of the waterman who was in a 'piki piki'.
When I turned left, Francesca was so sure that I had taken the wrong turn but I told her that it was her and not my turn that was wrong.  I kicked in some speed in order to catch up with Linus Makhulo and Gerald Mutua.  From their body language, I knew that the former might be easy prey but the later will be a tough call.  For sure, I passed Makhulo but Mutua beat me.
After taking a second left turn and hitting a gentle straight rise, I saw a pink shimmer some 700 meters ahead.  Neither Mutua who was still within my reach nor I could make out the Silhoutte which seamed to be running.  I concluded that it was one of the many Ngong runners doing a solo run.
When Gerald Mutua neared the runner, she stopped to talk to him.  Then I made her out.  She was Pinky.  What the running hell was she doing on the 18km route?  She turned left to head somewhere unknown even to her and I blew my whistle to draw her attention to me and sprinted towards her.  I asked her if she had revised her plans downwards because I have known runners, most notably Eugenie in the past and Violet Kageha to do so.  No. She had simply lost her way.  By the way, violet has been missing in action since oxygen refused to enter her brain at the Mwea Classic causing her to fall down and speak in tongues. I am hereby volunteering to teach her how to breathe on the trail and in competition. Francesca and Nadine are some of my more successful students in this regard.
Pinky told me that she intended to do the 25km route even though she had raised her hand at the starting point in response to my question "who will do the 32km?"  She was determined to go back and retrace the route but I told her that she will end up doing six extra Km because she was already about 3Km away from the 25Km split.  Besides, she could get lost again.  I promised to give her a loop in Kedong that would help her make up for the lost distance.
Mutua must have been grateful for my presence because he took off immediately I started talking to Pinky.  Makhulo simply ran past as if he did not know me.  I do not remember seeing Francesca overtake me or seeing Makhulo ahead of me but somehow, they both finished our course before me.  Is it they or me who missed the route?  Not me because I had run the route before and had plotted it with Antelope, remember?
Pinky and I ran down together past some slum structures called a primary school, through beautiful acacia trees, cattle ruts and dry water pans as we hattled down towards the base of the Kedong valley.
It got markedly hotter and I started sipping my water.  She had none but I relaxed when she told told me that she runs ultra distances and had infact organized one in Laikipia in July this year. 76Km.  When I told her that I was a Two Oceans Old Mutual Ultra Marathon veteran, we bonded immediately.  She even promised to invite our club to the second edition of the local ultra next July.  In turn, I promised to introduce her to Nderitu Wachira, the able chair of the Mwea Classic because she was looking for sponsorship.
The ultra distances runner loved the trail and even gasped in owe when she visualized the windmills in the horizon.  Then I knew why she had lost her route.  She could not balance enjoying the countryside scenaries with looking out for the route marks.
As we approached the Kedong-Kibiko road which was the point at which we were to turn left and tackle the 3Km section of the Kedong hill back to A.P camp, I figured out that we were doing about 6mpk (minutes per kilometer).  At the main road, I told her to turn right and ran for 20 minutes and then turn back and run straight up, one way to base.  This way, she would put in additional 7Ks if she maintained 6mpk, only that the first 20 minutes will be all down and as a runner, you know what that means.
There was a little problem though.  Pinky had no watch! As painful as it was and struggling to lead by example as chairman, I surrendered my old reliable casio watch to her.  Together, we saw that it was at 1:18:58 and agreed that she would turn back at 1:40:00.  Before she took it, she asked me "why the watch'? and I wondered aloud to her how she intended to know when to turn back without a watch.
As she turned right, I turned left, just in time to see Gerald Mutua for the last time on the trail disappearing on top of the hill, agonizingly pulling away from me.
Damn it! Pinky had cost me the opportunity to try and catch up with Mutua.  I saw him look back and knew that he must have smiled to himself because even though I am stronger than him on the hills, he was too far for me to catch up.
I drank my water for the last as my engine begun overheating on the up and then littered the valley with the bottle.  When I got to where I had last sited Gerald Mutua, he was nowhere to be seen.  For some stupid reason, I had expected to find him there. May be it was the effect of running the hill, watch-less.
Up the hill I trotted looking out for the water man who never showed up.  From the knowledge of the route, I knew that there was about two kilometers to the finish.  When I looked at my left wrist to work out the minutes left and my ETA (estimated time of arrival), there was no watch! You could not imagine the pain that I felt.
Then on the last straight, some 400 meters to the finish, I saw Francesca ahead of me sprinting to the finish, obviously racing against time.  I did not even attempt to "kick it" because what time would I have done without a watch?
At the end, I saw Gerald full of smiles and licking his lips like an old cat that had just  eaten a fat rat to its fill.  Why not?  He had beaten the chairman for the second time in his five or so short months of running, the first time being at Arboretum two weeks ago.  I was the fat rat.
JT, Mrs JT, Steve and the new runners, they of the 8.7Km and 13.3Km, were already rehydrated, changed and fresh, exchanging the pleasantries of the route.
Soon, Eugenie the Cameroonian Kenyan, arrived with a spring in her ran true to her vow never to do less than 15Km any more.  What time did she do?  I don't know.
I gathered all those that were present and willing and led them through some stretches.  Mrs JT came out the worst here and Francesca for some reason was fairly stiff this time round.
Then Ameet, Amai and Raoul arrived in that order in quick succession.  After they had rested, Ameet graciously offered to do a write up.  At this point, I wanted to dash to Ngong town for a quick cup of tea but decided to wait for my watch, my only running watch because Amai is yet to return the other one two long running years after borrowing it.  Some forty minutes after Raoul, Nyawira arrived, walk running, having proudly done 25km.  Yesterday when I met her in her house, she could hardly walk down the stairs.
Three runners to go. The tenacious Nadine, the unknown Kimie and Pinky, the ones training for the Soweto full, New York full (both in November 2011) and the Comrades in May next year, respectively. MK, do you know the Comrades?
After 2hrs 35minutes Pinky arrived. I blew the Swara whistle to welcome her but she did not respond.  She stormed to the camp justifiably ranting mad.  "My water, what happened to my water, they took my water but never brought it to me on the trail, who drank my water?"  Pinky was screaming using the last ounces of energy spared her by the merciless Kedong valley.
Knowing that water or lack of it can be fatal to a runner, I dashed to my car to get water for Pinky.  She shoved my watch at me (this is when I knew that she had done 2:35), turned around and headed for her hired car.  There, her driver opened a 1 litre bottle of water for her and she bottomed it up.  As I laughed ferociously, she got so angry, got into her car, put on a visibly expensive pair of shades and ordered her driver to speed off.
Ameet the scheduled writer approached her for her name but she retorted that she does not wish to be in the running group any more.
When I walked towards her car to thank her for bringing back my watch and to invite her for the Magadi road, she made as if to wave me bye as her driver drove away.  All the while, I could not help laughing.
Mr. Waterman, you may have cost the club an opportunity to run a local ultra marathon next year.
For the thirty two, Kimie clocked 4:05:30, every minute and second of it.  By her side riding slowly and urging her on was her personal outrider of the moment, the Piki Piki Waterman. He was carrying Pinky's water! If I knew her well, I would have been tempted to declare her not so ready for the New York in early November. All that you need Kimie is three more long runs with the Swaras. She was full of smiles but lamented the altitude. She responded to the whistle by dashing to the end, the outrider obediently in tow.  In her appreciation for the run and club, she formally joined us by paying up for two months (how many runners are payment compliant?) and promised to join us next weekend for the Magadi road but begged that she should be given a shorter distance.  Well, 20km she has earned. The gallant Ferrah will pace her.
Such is the nature of (running) life, you win some and lose some. Pinky out (please come back) and Kimie in.
Pinky, I know that you are reading this mail. I hereby solemnly promise to (a) know and remember your name however difficult it might be to pronounce and (b) mobilize the senior Swaras to train you for the Comrades as they train for your local Ultra if you come back to the Club and promise to invite the members to your Laikipia ultra marathon.