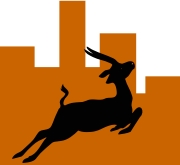 Date: Saturday May 10th, 2014
My Saturday run started with a night mare. I woke up late, I couldn't find my shoes. My watch read 6:50. I knew I wouldn't make it. I thought of other options but none came in my mind. In frustration I cursed hard and I woke up. It was just a dream on Friday! Friday night, and I rejected any dinner offer. I was afraid the dream could turn true. I went to bed at 9pm. Alarm on at 5:30am.
This time I remembered to take breakfast. I have heard several times that oats are the best. I took some and left at 6:30. I was among the first 10 to arrive.
I saw Chairman Ajaa, he was jogging and checking around. I thought he was looking for more parking for his runners. But no, he wanted to empty his bowels before the run. I told him to use the bush. But he sounded like he was more into serious business. I love peeing in the bush. It's so refreshing. I looked around and spotted a space behind a car. No one was around. The air was fresh. I was happy I didn't get in a closed room for that short moment. I stood up, relieved and ready for my run. Damn! There was someone in the car. Bummer!
Ajaa did his briefing perfectly as always. We were to run through 4 forests and past villages. The first runners took off without a word. The rest were chatting excitedly. The trail took us down to the water fall. We had to pay for the spectacular scenery by scaling over stones to cross the river. Avani was running ahead of me. I wondered why she didn't want to jump the tree roots. She stopped and took a big step instead. A couple of repeats and I'm bored of watching and waiting. I passed her and continued with my slow pace. She wanted to do 15km with me, but the idea of it gave me an instant pressure. I don't like running with fast and experienced runners. I told her I'm slow. "If you keep up that pace, you will be fine", she retorted in between hard breathing.
A well shaped runner passed me. I looked at her and knew she will have "trouble" running through the village. I think she looks sexy. Don't get it wrong… I'm straight, so straight.
Out of the first forest and the trail took us through a river. There are limited stones but enough to step on. This was followed by a "wall kind" of a hill. Most people are walking, I decided to do "tata Nduku's hill running style". Slow steps, slow steps. I made it up. We are now running in a familiar route. There is a lady who is trying hard to get me in a conversation. I love running and talking but not today. I told her I wanted to do my pace. This "I want to keep my pace" phrase was my weapon for this run. I just wanted to run and finish.
We are now running up a hill through Gataka village. Iam listening to "take it slow, and go step by step" lyrics. I caught up with the sexy runner just before getting into Gataka centre. We were literally running through homes. I felt guilty to intrude their privacy on a Saturday morning. But they looked more entertained than bothered. They are scrutinizing and discussing every runner. The kids are laughing instead of clapping. One of them shouted, "ni wanono" I laughed loud. Kids can be innocent, honest and very mean.
The sexy runner is running ahead of me, everyone in this village, men, women and kids like her nice figure. I like it too. I truly admire her "see what I got" attitude. I heard one lady say "waah, qualities kama hizo ni noma" Iam getting more entertained too. I have been listening to these lyrics by Eminem"The way she moves it, I have never seen anything like that before" This is one of my favorite running songs. For some weird reason, it gives me a lot of psyche when running. I had the moment and the lyrics. Great!
The turning marks were right after the village. They indicated 10km and "L". I followed "L". A runner caught up with me. He wanted to chat. We chatted a bit but I couldn't handle much. "I will let you go, I'm slow and want to keep my pace" I remembered my weapon. He said he also wanted to run slow. He stopped at downhill. He is clever. He wanted to save his knees. I decided to spoil mine and run alone. I kept running.
We are now running in a real village. I mean, where there are farms and healthy crops growing. Kids here are friendlier. They accompanied runners and helped them up the hill. I needed help too. But I had to get ready for a chat. They asked me where we were running from, I explained but they didn't get it. They asked what number one will get. I said some bananas and water. They laughed and left me.
I could see several runners ahead of me. This is what I like in long distance running. I mean the art of passing the runners who start off so fast. We are now approaching the last kilometers. I felt totally exhausted. The trail took us through a calm soothing forest. Songs from the birds kept my mind sane. Back to the last forest and I'm now running towards the finish. I saw some cars parked near the starting point. I ran up. "That was a drastic finish." I commented without realizing I had missed the arrow that was to take me round. That was cheating but the trail was more than 15km anyway.
There were so many runners who had finished ahead of me. They seemed very relaxed. This kind of runs make me feel very unfit. My friend Richard arrived some few minutes later. He is complaining that the marks were confusing. "How? Where?" I wondered. "There was 7km and 10km arrow immediately after the village. And there was another 7km and 15km before the forest .Why was that?" He asked. I wanted to laugh but I didn't have any energy. I decided to explain. "That was "L" for long not 7." The chairman explained that before the run. I clicked.
The breakfast lady boycotted that morning. No food meant no long stay. Most runners took off after taking some water and stretching. I followed the flow. The rest of my day was spent indoor nursing dehydration, sore muscles and light headache. Will I join the Swaras again? YES!