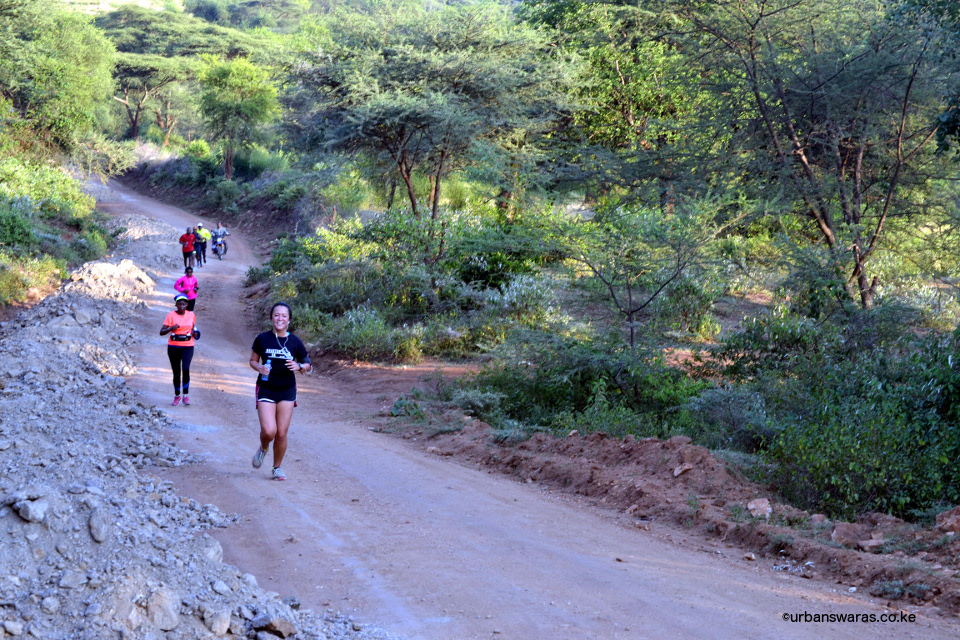 It seems like everyone has gone quiet about the Fluorspar run. I wonder why? My experience is that it was a really eventful run, on and off the trail and one not to be missed. This was my first one.
In the first place I really needed this run to build training for my marathon in October. I broke all rules to be there, but I wouldn't want to disclose those particular details!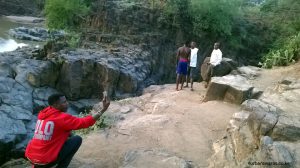 I was lucky to drive down in a group of five adventurous people, so we chose the scenic route. The views along the route are just unbelievably beautiful. There is Chebloch Gorge on Kerio River where we got to watch diving experts from the local community in action. The run itself was something special.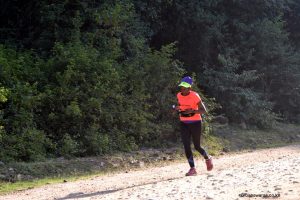 The term "gentle climb" took on a new meaning. It just went on an on. A "clever dude" whose name I will not disclose to protect my life decided to do a short cut. He shortened the distance but ended up doing a hike instead of a run. I am not sure how that makes it easier. I suspect he did it because of a bet he had with a "she". I do not believe he will repeat the same mistake.
Although the run was not a walkover, I have to admit it will help me run a better
marathon. I had to walk, run, walk at some point, but I certainly wasn't the only one. The scenery was beautiful all though. Fortunately I drove through the same trail on the way back to Nairobi so I was able to see what my eyes had missed due to fatigue (including waterfalls!). I really appreciated the cheering squad at the end who insisted I had to "touch the tarmac" . Great team spirit there! For the first time since high school, I ate bread with a bottle of Fanta, I could not believe how tasty it was.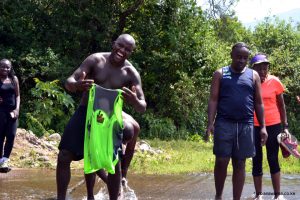 The icing on the cake was the diversion to a river for some bare foot wading, and games of sorts with lots of photography taking place. I do not know where the energy came from but we had lots of fun. We then got back to the lodge. Most of us never bothered to shower before eating the late lunch that was provided. After a shower, many retreated to their rooms to rest. I went down to the pool to watch those who decided to take a dip. An evening party of sorts with our in-house deejay James went down really well after dinner.
What a beautiful run! Tough, but the beauty outshines all that at the end of the day. Don't miss it next year; but it is best to leave Nairobi early in order to enjoy the outing.