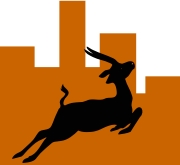 When I joined this running club 3 and half years ago, thanks to Ameet for introducing me to the Urban Swaras, running a full marathon was never in my thoughts or goals. I just wanted to run and stay fit. My first run was at Tigoni and it was grueling and means as can be (kantaria hill). Despite that I have never regretted joining this club.
Then I came to learn the Swaras running talks/language…PB's , ultras, international races etc. the people who had attempted several marathons and were not stopping at it, the brave ones who were pushing themselves to achieve new PBs. I was so jazzed by all these pleasant personalities that I kept interacting with at the swara runs. Allow me not to mention names as the list will be endless.
Whenever anyone would ask me when or whether I would attempt a full Marathon, I would tell them maybe when I grow up.
Little did I know that I had been bitten by the running bug and had grown up..so after Lewa Marathon I decided to go for my first full Marathon at Stanchart. Got a first time Marathoner training programme (thanks to Lilian Onduko for sharing this) then hit the road counting down to the D-day, did a couple of 30ks, the Kerio Valley was my endurance run before I embarked on a busy work travel month in September. I was basically out of the country every week, of course this disrupted my training programme. I remember occasionally chatting with Ajaa and Jael and they would ask me if I am running despite the travels and I would tell them yes, I am trying to clock in a few short runs but Geeez..this got me worried though I was not going to back out. I managed to put in some good mileage when I was back in October and knew I was ready to conquer it.
Fast forward to yesterday…truth be told ..I hadn't sleep well on the 25th night and of course there was an emotional low the whole week after the demise of my dear brother, however I decided to put everything behind me and go for it, after all I had trained for it.
We set off at 7am after hugs and best wishes from the Swaras who were at the assembly point/start line for the FULLs.
One thing I noticed was the silence amongst the full marathoners at the beginning. I didn't understand why but maybe people were saying silent prayers like I was  or having conversations with their body parts (Ashoks style). I engaged in some chat with Linus (whom I train with and convinced to sign up for his first full) ,then Raoul joined us and asked how I was feeling and I told him "so far so good". As we progressed into the run we started spreading out and as I normally say " the rice was being separated from the chaff". I kept spotting Patrick way ahead in the side and other Swaras Ndungu, John, Felicita, Wahome, Raoul and we would wave at each other and shout "Strong Swara". When we got to Museum Hill, approx 9kms, the elites for Half Marathon came and flew by me like I was standing still, they were fast!..then 11 kms  into the run I started seeing the Swaras led by James Waliaula, Annabel, Amai, Ajaa just to mention a few. James did the forest road loop so fast then caught up and passed me at the museum hill overpass as he uttered some encouraging words. I Proceeded on well and felt so good in the first half where I was with a couple of people as few Swaras (Annabel,Amai and Abdi) who were doing 21ks passed me as they headed for their finish line (I envied them) then we hit Mombasa road and I knew now am on my own. At Nyayo stadium roundabout, I was met by Leif, Monica and Serah and they handed me a banana, some salty drink and cheered me on….3ks on I met Lilian, May and Rosemary doing what she does best, pictures..more drinks,banana and encouragement from the 3 lovely ladies. Wow! Wasn't I over fed….as I continued listening to my every footstep and feeling each and every tiny winy bit of my body I spotted James Waliaula running towards me..and I wondered how he got here. He joins and runs with me, gives me electrolyte as he encourages me…didn't I feel special..these were his words, "Susan, whatever you do, do not walk, just keep running". Later along the course, Otora and Mugambi were there with sodas and more bananas, as Mugambi cheers me on and tells me I still look elegant…..I smiled and that gave me some extra kick as I knew I hadn't lost my cool despite the grueling imagination of another loop to go.
Loop 2 begun at 31ks…at this time, Liz Kanini who was my pacer had  caught up with me and was engaging very high gears and I wondered what she was on, so I threatened her and told her if she left me I will kill her. We ran together for a few ks then she took off but she wasn't sure of my threat, when I saw the doubt in her, I told her I had retracted my threat and that's how I saw her yellow shirt disappear way ahead…I kept speaking to inner self wondering when is this going to end and what I signed up for….at 35ks I decide to run into the first aid station for some cool freeze on my leg muscles..at this point Yach had joined and was running with me..@ Ashok that's the name of the Sudanese gentleman.The tarmac was hot, my feet were hot, my back, my ears..everything around me was just hot…"Susan you can make it, was the song in my head"….I tried running on the earth road besides the Tarmac ..nothing doing, the distance doesn't seem to be reducing..Yach did not leave my side despite all these feelings and complaints..he even took my water and my belt and carried them for me as he ran besides me…then I spotted James again waiting for me..what you need to know is that James had promised that he will specifically come to get me at 36ks…he switched places with Yach who went to run with Ashok….we ran that whole stretch together as he pumped me with glucose tabs, GU gels and electrolyte drink that I kept sipping from time to time as he encouraged me to just keep moving..then we got to Total South C  and the crazy hashers ladies are there opening a beer and offering us..I couldn't believe..by this time, the roads were open to traffic, we pass them then James steps back to them to go take the offer and catches up with me with beer in plastic cup, then he tells me he is taking beer after 12years, he takes a few sips then he says it tastes yak! And I think he spills it, at that point I could smell the finish line, so near yet so far….as he kept encouraging me..then we got to the Nyayo stadium round about, I meet this crowd of Swaras cheering me, David, Joshua, Ameet and Linus (with his 42k finishers medal). They start escorting me…didn't I feel special, then as we approached Total Madaraka there's an even bigger crowd cheering led by Jael and MK then I spotted Tata running towards me with Tyler my son….I got some sprint in me or maybe the glucose and gels from James were now working..I couldn't wait to cross the finish line which I did in 4:59. What a sense of achievement and excitement! I did it!.
I wouldn't have done it on my own without the support from all of you. My special Thanks to Jael for the time to time marathon tips, Ajaa for the eve of marathon dinner and challenging courses during training, James for literally pushing me to the finish, Yach for that extra push along Mombasa road, Nduku, David, Ameet, Joshua, Abdi and my boy Tyler for running with me to the finish line, my weekday running mates Linus, Lilian, Leonard and Nancy! All the supporters along the way, you guys did a tremendous job and to all the Swaras. I am so happy and proud to be associated with each and everyone of you.
Congratulations to each and everyone for your achievements. I know new PBs were set yesterday..Swaras were standing out in the yellow shirts, you guys are just the best!
What next..let's recover and see…once a club 42 always a club 42.