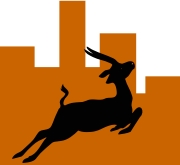 Well my experience of doing my first marathon has quite a story.
I started running this year after turning 50 (2013), only a number, actually I am much younger ;-), or you can say technically I started running during the last run on the Swara's Calender at the Flora Café last year (2013). That run was muddy, slippery and the hill was killing and I thought to myself, how did I get into this. To answer that question it was my dear friend Hector who had a motivational talk and he said "Just run with the girls of Swaras they will be much faster than you"; he was right. Before that, I did Bootcamp and was really enjoying it in the Nairobi Arboretum, till I became serious about my run with Swaras and the people and the fun that I have had in the journey has been just amazing.
Enough of the intro, let me now tell you about my Full Marathon (mind it) story.
There are two parts of my story, which helped me to achieve this goal of mine. I feel like I have won the Oscars and will have to give a Thank You speech in the end please (if you don't mind)
The 1st part is all people who helped me in the endeavour (you will understand while you read what I mean), I call it the Outside.
1.  All the super tracks discovered by Swaras help me with my endurance.
2. Training with Albert gave me technique.
3. 25th Oct 2014 : Albert and Ajaas the stretching… my body was stiff, and this helped me today (26th Oct 2014), and on the way back the speech from Albert
4. 25th Oct Albert the speech : "Just stick to your pace, don't try to be slow, be your natural self and run on a speed you feel comfortable, try to run as much as you can and avoid walking"
5.Small tips…
a.) like set two alarms : 3am in the morning for having breakfast, go back to sleep and then get up again for the run ( who was sleeping anyway, was too nervous).
b.) Wear the lightest attire and shoes possible
c.) Energy Gels : Lilian thanks a ton for offering, they were life savers, and thanks Susan for suggesting.
d.) Keep yourself as light as possible, meaning clear yourself with no disturbance with the call of nature. It happened by default with me as I was running to the loo at least 4 times (all nervousness) in the morning. Sometimes these are blessings in disguises. Imagine talking about blessing in disguise on cleaning your stomach. But trust me when running a 42km, it helps to lighten up ( I mean feel light)
The 2nd part; The Inside:-
Now, this morning I had a meeting with my self and my body parts, My CEO the Heart my COO my mind, rest of my team were all the operational parts. ( I thank the Lord all were working and were in good shape)
So I told the team, look guys, we are going to do an act today that we have never done, I need all your support and no one, yes no one can back out please, because even if one of you backs out we will not achieve our goals. So they asked me what is the goal. I told them we need to run and run 42km and that will be for over 5 hours. As soon as I told them this, the tummy was the first to react and I had to go to the loo once again. I said, see we cannot back out, I have already registered for this run. (by the way I lost my running tag yesterday but found it on time just on time to avoid all the embarrassment).
The CEO asked me do you have a plan, I said yes, the legs will take charge and lead. He will be supported with the breathing, the hands for the rhythm, the back will help the posture and each of you will keep a positive attitude. I will keep fuelling you with water and energy drinks to keep going.
My toes had a question and said I have a small injury, I told them, no worries we will cover you with a handyplast so chill.
COO said guys we have to support our Man, after all he is part of us, so let's do it. He had the will power.
The CEO as a true leader said, yes we can do it, lets go for it guys, the guy had a positive attitude
So we all were on our way to the Standard Chartered Full marathon (mind it).
Now just as the whistle was to go off, something inside me blew a whistle and said I am pressed, so instead of standing at the starting line I was standing at the toilet line. So when the whistle for the 42k went off, my run started straight from the loo.
All my body parts were screaming with excitement, lets go guys and have some fun, even though I was one of the last ones to start, it did not make a difference as my goal was to finish. There were so many Swaras, my eyes played the roll of noticing them and my voice and hands did the job of cheering them, all of us felt good (I mean my body parts).
Till 21k I was looking strong, the engineering system within me was working so well, coordinating, supporting and pushing my legs to keep going. Oh, by the way my guys noticed three beautiful young girls cheering for me and I got the energy back, jumped and felt happy 🙂 Then at 26k my legs felt a cramp, and I stopped to walk, felt uncomfortable, all my body parts showed concern, what happened they asked. My leg responded saying I have a pull or a cramp on my thighs. We all consulted who is the expert, the COO responded saying we need an expert from the outside. When I saw Otora standing there, I told him the situation, all my body parts carefully waiting for the help. Otora then told me let me give you a stretch, my leg said no no it will be painful, but the other guys told him get over with it and start the race, so Otora lifted my leg and the leg screamed but felt good after that. The inside of me screamed with excitement, we were back on track but this time was walking and running in between.
But now the leg was really tired and went to the COO and said, I am tired need some rest. I have a tough nut (COO)  who said nothing doing keep on going.
But now my other body parts were also tired and I felt the pressure from all of them. That is when the CEO took charge, and said look guys we have almost made it, just a few more kms, show your strength and let's do it.
In the mean while Otora was running with me and advising me not to stop running else the cramps will increase, my legs were not listening but the CEO was.
I later met James and my Sudanese friends, sorry I forgot his name, who also ran with me and said the same thing, just keep running.
When CEO heard  this, he put on  his positive attitude and pushed each and everyone within me and said no one will stop, we have to keep running and that is what I did.
Then I saw all the Swara cheering for me, the spirit of Swaras cheering me got each of us excited within my body part and got the extra energy to finish as per my strength – strong.
It was a amazing experience, right now even though each of us are tired, the feeling of the achievement just brings a smile in each, starting from the legs.
Now the feel of winning the Oscars and preparing the thank you note…
To start with from the outside, I would like to Thank the Lord for giving me the strength and the will power to finish smiling. Thank you Swaras for all the support. My pacers, Otora, James, and my Sudanese friend, the supporting team, Leaf and Lilian and Mary, May and the others, sorry I don't know all the names. The cheering team in the end and the start and the Swaras constitution.
From the inside, my legs, my heart, my mind, my stomach not being upset with me during the race and all my body parts for supporting me in this race.
I just told these guys let the pain get over and we will plan the next 42k, guess what… the pain in my body just went up 🙂
Happy Running.