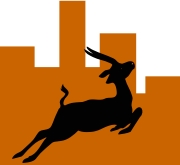 Date: Saturday November 9, 2013
Last Saturday's run took place at the U.N Recreation Centre and also happened to be the first Swara run after this year's Stanchart Nairobi Marathon. We had a large number of Swaras who ran in some capacity including Peter; who ran his maiden full marathon at Stanchart in about 4hrs 35 mins and who I'm looking forward to seeing, Patrick; who did do a P.B. of I think 3hrs 25 min, Farah; who it appears just needs to hear about a full marathon taking place and knows exactly what to do, and Ferrah who's reputation keeps growing, among others.
As far as the Naivasha relay was concerned, amongst all that I was impressed with was a somewhat newbie Abigail; who came a fighting 2nd at least once I think, Ashley who I also think came 2nd at least once, Mitch who despite not being fully fit produced impressive performances, the feisty Nadine who may have forgotten she had crossed the finish line and kept going for a bit, Otora who conquered all he was paired with (unfortunately for him and us, he couldn't do the last leg), Nduku who not only put in a fighting effort on the trail, but also entertained us with her singing, dancing and interview skills. She also enjoyed a drink of Cider. Legend.
Circumstances meant that the routes could not be marked, so before and during the think tank getting together to brainstorm, there was an analysis of the just gone Naivasha relay that was taking place. It was widely agreed that though we had performed better than the year before, we still needed to go back to the drawing board, though not necessarily one as big as we would have needed after last years relay.
After a few minutes of deliberation, it was decided that there would be two distances attempted i.e. 10k and 15k. It was also decided that the two to lead either group would be Mike leading the 15k's and James leading the 10k's. I cant say much about the 10k route except I later heard that it was fairly straightforward and perhaps the reason why Lucy chose that distance was because she would be playing hockey that afternoon.
The 15k group began their run quite close together, but as the kilometres wore on, the pack began to stretch and an exasperated Mike could be heard shouting every now and then; "Right, i said right!, Left, go left!", and "You've gone too far! come back!". We Swaras, have this unique ability to recognize human speak, so as a result of listening and obliging, we somehow managed to cover the intended route. Not surprisingly there was some water to jump over, surprisingly though, we had to trample over a pile of thorns. As I had thought, those were not intended to be part of the run, judging by Mike's expression.
It was a unique run in other ways, in that there were occasional stops along the way as it needed ensuring that the frequent turns didn't lead runners astray. I also learned later on that Theo was that weekend participating in a Triathlon and unfortunately ran over a chicken on the bicycle stage. What was it doing crossing the road?
Taking into consideration the route wasn't marked, i wasn't surprised that we ended up doing about 19ks in total.
Back at base, Nduku was her normal boisterous self whilst busy collecting and justifying payments. Whilst doing so and eyes on the book in front of her, she wondered aloud where we were going to have tea, to which Ajaa suggested Savannah right there, and off we went to enjoy ourselves some more, until we departed at leisure.
Nyambura joined us for her first run, and whilst in conversation, I gathered she's also a fitness junkie.
See you next Saturday at S.S.D.