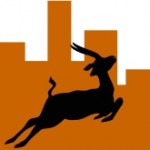 Date: March 8, 2014
Last Saturday's run took place at Amboseli Gardens, our second run from there and a very nice venue in a nice running base. I was the first to arrive, closely followed by Aubrey; another Swara whose running achievements are commendable and one of our speedsters. I think we'd make a lot of money if we chronicled our running experiences in a book and put it up for sale. Also there was Ajaa; who used his experience to lead his relative through her first half marathon last weekend in an impressive time of 2hrs 8 mins. Wachira; an expert at Public Relations and someone whom I thought I'd identified as a marker last weekend but simply couldn't keep up overall. He did a sub 1;50 I think. Also there was Samuel Nyingi; whom I'm told hit a wall and stayed there after 33km's during last year's stanchart (I stand to be corrected) but was the first among an impressive group of Swaras last weekend doing the full marathon. Inspirational! There was also birthday gal Liz (How old are you now?), whom I hope left a running mark on her birthday.
The briefing began shortly before 7 with Ajaa with everyone facing Ajaa at his behest. A blast of the whistle followed shortly after but as has been happening quite frequently recently, my GPS was yet to take effect, leaving me standing there alone, leaving me standing there alone. The opening of the run was on gently sloping tarmac which led me to think that it was going to be a relatively flat run. How wrong I was! I was wrong because our next section cutting across dense settlements included climbs and drops right from top to bottom. Though I occasionally sighed Mike's name in desperation, I made it through nonetheless. Toward the end of that section I saw the aforementioned Wachira, who has his own running style ala Wahome. I wanted to catch up with him and probe him to get running stories. Wachira has been running since 98' and this is what he attributes to his young looks. The next arrow we saw pointed to 25k's and neither of us wanted to do that, so we improvised a little by carrying on off the course.
As Wachira needed to be somewhere by 9, he headed straight back to Amboseli whilst I decided to do abit of the bypass of James Gichuru in order to complete the 20k's I'd set out to do. During this section I saw a bemused Mercy wondering what I was doing running there as she drove back, Lena was also there running, so I hope she can resume her Swara runs soonest. Another road user was Amai who greeted me with his Mercedes Horn followed by a smile. Next and on my way back, I got nostalgic and went and did a lap around the Jaffery's pitch. On, On and back to Amboseli after that, where a nice buffet was awaiting. The crowd was fairly sparse so I guessed some had already left whilst some we're yet to arrive, as I sat down to refill.
I left shortly thereafter.
Have a great week all and keep running!