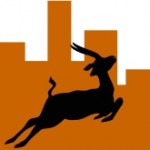 Running with Urban Swaras is something you will always look forward to. I was given a ride to Maanzoni Lodge by my namesake Loice and also on board was Ferrah, great strong runners. The road was so foggy  and this  slowed down motorists at that early hour.
We arrived on time and the turnout was awesome, it was a huge group with many faces that I could not recognize meaning I have been away for too long. Anyways the Chairman briefed us on some few things and in no time the whistle was brown. A great change that I noticed was that we used to wait for people and then end up starting the run one hour later or so, but not anymore; you catch up with people if you are late. The weather was great, it was cool and still foggy, and we all started following the arrows. I was very psyched to run as far as my legs could carry me, something I had missed to do.  I run a few paces with Susan the Secretary and at some point I realized she is too fast for me and I decided to go at my own pace.
After running about 4 km I caught up with Ashok and another guy, Ashok asked me how many km am running and I told him I am thinking of running about 15 or 20, not sure, and with vigor he said let's do 20km and I agreed. We reached that first branch for those running 10km and longer, and we faithfully followed the longer one.  Ashok a great guy kept us going with a great story of animal migration, an ideal place to talk about animals since we were in the park.
We reached the second branching for those aiming for 15km and longer; Ashok and I took the turn for the longer and slightly ahead was Susan who had missed the turning point and had to retrace back with the help of Wahome. After branching Ashok increased pace and at this point I was on my own.
The sky had cleared and it was starting to warm up and by the time I was hitting the rough road it was hot. Liz caught up with me and left me in my pole pole pace.  Along the road I also met with Patrick Mutua who was running in the opposite direction. We exchanged few words and on I kept going.
I must appreciate the team that marks the route Otara, Chairman and the committee, the markings were easy to follow.  The scenery was also beautiful. I came across one wildebeest which was running and jumping I wished I could borrow some energy from it.
I kept going and I knew at this point I had run around 15km, but when I saw the hill which was not a surprise, my legs and brain locked at once and at that point I started walking. I hardly look behind when am running but I looked back and at least there was one guy who was a few meters away from me. At this point it was already too hot. I think the hill was so tough on him he had removed his T-shirt, and I wished I could do the same; anyway I crawled up the hill walking and after reaching the top and running downhill, I started thinking about water and voila! Ferrah was there faithfully waiting and I gladly grabbed the water and kept on.
Just at the last 2 kms, I stumbled on a stone and went flying like a tree that has been cut and landed on the ground with a thunder. I just sat down; I did not have strength to rise; the guy a few meters away from me came and gave me a hand and off we went again on the last leg. Apparently I was not hurt, only my hands got a few bruises. I caught up with Ashok and we walked all the way back to Maanzoni Lodge happy to have accomplished the feeling that every runner gets when they hit the finishing line.