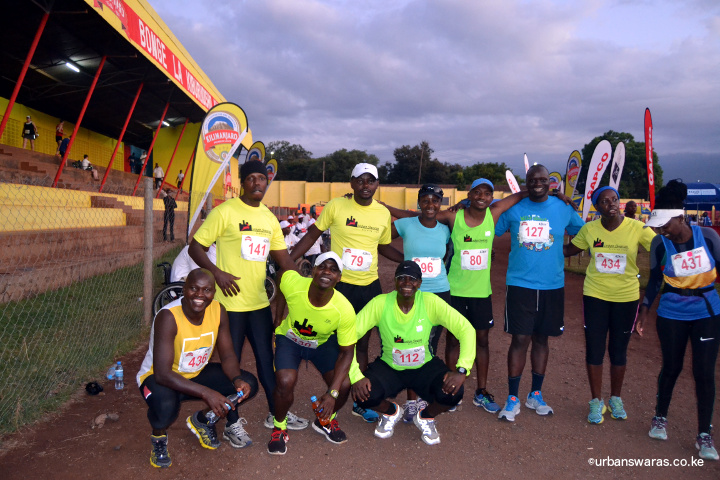 How to describe the just concluded Kilimanjaro Marathon? Two words come to mind: nasty, long and brutal. OK, I'm sure some will have figured out where that is stolen from even if corrupted, and yes I know those are not two words either but my brain is fried and I can't quite count properly just now…
One can think of a few more words too: punishing, unforgiving, searing heat, hot sweaty affair, intractably exhausting, difficult terrain, testing the limits of one's endurance, pure unadulterated insanity, so on and so forth. But all those are mere negatives that do not even take away from what is otherwise a wonderful run.
Enjoyable? Yes, you can say that once you get over the shock to the system that it certainly delivers in very high voltages! Even beautiful actually in hindsight once the arduous run is done and you look back with a well-earned sense of accomplishment. Yet another testimony of what the body can do when pushed to extreme levels of endurance.
Anyway, for a run that is named after Africa's tallest mountain whose name actually derives from a corruption of "difficult/impossible mountain", the Kilimanjaro run is indeed at a so much higher difficulty level than many runs and it certainly lived up to its billing once more.
It wasn't my first run in Moshi having done it last year, but back then I only did the half which is itself already challenging enough indeed. So this year, buoyed by a false sense of confidence, I decided to go for the full marathon returning a time of 4:36 and thus improved on my previous PB of 5:05 in a competitive run. And I have with me my hard-earned medal though it can hardly testify to the experience here today.
To say I was knackered at the finish would be a major understatement. It is no exaggeration to say that I nearly swore by all that is holy never to attempt a full marathon again, but you all know that we'll be looking forward to the next one too. Suffice it to say that I am right pleased with my performance even if I say so myself.
I salute all Swaras who showed up for this year's run in sizable numbers and would like to congratulate each one of them for their various achievements whether in terms of improving on their previous times for Kilimanjaro, setting PBs or even just finishing strong. You deserve all the plaudits for a job well done.
To all I say onwards and upwards, keep running!