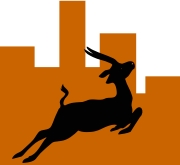 True to form, a sizeable number of swaras (13 I hear), myself included were able to attend the Ingo marathon on 28th November 2015. I was a bit unsure of participating having attempted the ultra just a week before.
Allow me a word on the ultra before we get to Kakamega.
Mt Kenya Ultra; Mini-Brief
This is a run that I totally outdid myself. I showed up with an open mind with a cautious 'run till I drop' goal. Finishing would be a bonus.
There seemed to be a few other bonuses in the bag; the excellent trail, good mountain air, rain, rain and more rain.
I must credit my completion to Sam, he managed to run the slowest he's ever done in his born days and as a result we completed the whole distance together. At some points he was clearly struggling to maintain the pedestrian pace I was subjecting him to. It is almost unreal that I could actually sprint with him the last few hundred metres to the finish (I only believe it because I saw it)…coming home in a little over 6 hrs.
Other notable parts of the run was the mud, specifically after Ndung'u mentioned that the roads had been graded so no mud… well, we ran through a few 'mud farms'. One can only conclude that Chairman and Ndung'u couldn't stand a mudless trail and therefore created 'man-made' stretches probably the day before, they even managed to throw in a river to be waded across.
Then there was a long lonely stretch where we were totally out of energy and kept looking out for a kiosk for around 7 kms (probably between the 46th to 53rd kms)… an opportunity for any enterprising swara out there; picture the amount of monies you'd make selling sodas and related stuff to ultra runners…
Ultimately, the great Ultra outing encouraged me to sign up for Kakamega, especially after I suffered no notable hangovers.
The Kakamega Forest Marathon
Ingo Marathon is the competitive run I've entered with the least pressure on expectations and preparations. I probably treated it like a normal swara run.
The main aim was to conquer myself- finish a full marathon. Especially after my DNF at the Stanchart; the account of which I shared in these pages eliciting well meant messages of 'condolences' from concerned swaras.
Marathon Expectations
Being the inaugural marathon and coupled with its location, I didn't have any illusions on the level of organization. TV adverts mentioned a start time of 8 am, when I registered on Thursday the marathon brochure indicated a skeptical start time of 6.30 am.
I would also have been sufficiently surprised if the aid stations were up to speed and roads closed (the brochure indicated road closures to private motorists). So no surprises on the late start time and lack of water.
The only thing the organizers would have done better was on the rain, there was no rain whatsoever, even clouds were conspicuously missing, and this being el-nino season.
The course lived up to expectations. It was excellent, through the forest twice, tea plantations and friendly backcountry.
Personal expectations
Coming a week after the ultra and with no knowledge of the course, I couldn't burden myself with a time target, although there is that small voice that gives a time considered reasonable.
Also, the Ultra had given me such a feeling of invincibility that in a case of mental inertia, I donated blood the Monday after. Reasoning that five days would be sufficient to replenish the pint… Google later informed me that my performance would probably be slightly affected; it (Google) was surprisingly not very knowledgeable on subject though.
So there, just finish the run.
Preparations
After the Ultra, I resolved not to run at all, just recover, next run being at Kakamega.
The Run
That danceathon mentioned by Beatrice was a super preamble for the run.
In my books, Luhya tunes are by far the most danceable in Kenya, so it was not surprising that enough swaras (Susan, Suzie, a bit of Victor and Myself ) plus the local populace were carried away shaking legs and shoulders… the smart swaras entertained their eyes from the sidelines and preserved their energies for the challenge ahead.
The 42 k start line was an elite affair. As far as I could tell, the only non-elite part of the pack was Brendan, myself and another fella. The 21Km swara crowd soon join us after missing out on transport to their starting point.
Gun goes off, the elites speed off. Brendan Is also going curiously fast, I catch up with him and the earphones explain his speed… he's on performance enhancing Music, those are probably still legal…
Its clear this is going to be one lonely run. Not a bother…this too was expected.
At around the 3rd Km, something odd happens. A little boy of like negative height whizzes past me; I shake my head and look again; it's real. I dog him for 2 kms. The first aid station comes up. There would be only two other more in the course of my run.
After a few kms of forest, Victor shows up out of nowhere. This is one of those fast Swaras. He slows down to my pace and we run together for more than 10 kms. He is 'doing 21 kms plus 5' (beats me why he couldn't just say 26kms…). He selflessly shares some of his water with me.
Further on we meet Wahome fighting the good fight as we tackle a rocky downhill… I am quite sure the lead car(s) were overtaken by the elite pack at such sections… vehicles could only be driven through here at considerably slow speed.
Victor finally pulls away at around 4 kms to the 21 k finish line.
Having studied the run route from the marathon's website, I knew (or thought) that at around this section the 42 k's and 21 k's were to part ways. I get to the junction that separates the two distances, ask a fellow holding the 42 km 'sign post', he says that all runners take the same route. I suspect that he is directing me the 21 km way because the last full marathon runners probably went by more than an hour before, but he insists.
I therefore take his direction. A km later, I meet Beatrice heading the wrong way. I am thoroughly impressed that she's completed her run and is walking back. Not so fast; she clarifies that she lost her way…
Presently the finish line shows up. I already feel worn out and the run is getting confusing. I decide to run past the finish line and do probably another few kms then call it a day. Two hundred metres later, I find a 42 k sign; I can still run the full distance after all.
I've probably covered 26 kms at this point. And here ladies, gentlemen and others, is where the real marathon begins. My body is shutting down; I am alarmed because this is too early. I've done better enough times before. But fortunately quitting doesn't cross my mind; it's not an option. Not after the StanChart…
My enemy would be walking, knowing only too well that once I stopped running there would be no rebound. So I push on, my feet hardly co-operating.
I am now conspicuously all alone till the end. A pleasant surprise awaits me at around 29 km; an aid station with actual water, they are probably waiting for transport to ferry them back to the marathon village. This is the last I see of water- the bottled kind. I have enough sense to keep the bottle which I get to refill at a roadside stream. Otora's chalk marks give direction for the rest of the distance.
By now, I am drawing (much to my chagrin) sympathy from residents hanging out by the roadside;
"kasaneko tu kichana yangu, utafika"… ('push on dude…') a lady encourages…and similar comments…
I conclude I must be looking like a wuss. Unacceptable, so henceforth- whenever I spot people, I adopt a running pose complete with facial settings that say,…' look here, running this slow is absolutely out of choice, I'm still strong…' the concerned looks and sympathies keep coming.
One helpful guy offers to show me a shortcut, I decline, he insists, I decline. He asks 'am I sure', I nod vigorously. He catches his breath, then gives it another go… I tell him, 'fine, but I won't take it'…
Soon after, a GSU lorry, the 'straggler bus', shows up, the aid station people are in it. The driver asks me to get in. 'No thanks' I tell him, 'I'll finish this thing'. You should have seen the look of annoyance on his face…
The lorry falls behind me and I understand his attitude, he probably is supposed to come in after the last runner… the 'bus' follows me for like 3 kilometres then gives up and speeds ahead…
The straggler bus incident makes me suspect I could be the last person on the road. It curiously makes me feel good; 'Last man standing!'
The last 5 kms is possibly the truest test of endurance in my running career. I finally crawl over the finish line -for the second time- in 4 hrs 34, doubting the distance covered.
Note the confusion on the actual and expected routes for the full marathon… (forgive my artistic shortcomings…)
The aftermath
I crash into one of those first aid tents (a first). The two nice looking ladies smile and prep me for aid, then they mercilessly tear at my muscles. I beat a hasty retreat and spread-eagle on the ground somewhere.
Two runners from my hood find me. One did 2.24 (has a PB 2:10) and the other 2.28 (PB 2:14). They both missed the top 10. I ask whether that was really 42kms, they are non-committal… 'Doesn't really matter as long as everyone did the same distance…'.
It's now four days later. I still walk around with a slight stylish limp; a massive improvement from the hobbling of Saturday, and limping on both feet of Sunday.
I must say I attempted to write this on Sunday, but aborted… was writing with too much feeling. Now my 'feelings' too have recovered.
So, mission accomplished. A full marathon conquered and my physical and psyche limits stretched to the fullest in the process.
The trail comes highly recommended, you should try it….