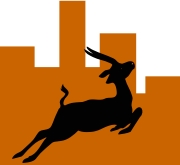 Date: August 31, 2011
What a day and what a run!
Who would have thought that in the middle of the week, when a new month is about to begin, when most of the Urban Swaras (URB) have lots of end month reports to write, that, these Urban Swaras would be able to wake up at the required hour and turn up for the run. But turn up they did. Running is truly addictive and runs deep in the URB blood.
I don't know about the others but I had a difficult time waking up that day. I just wanted to sleep in and enjoy the holiday…and hopefully get some Id-ul-Fitr (IDD) treats from my Muslim friends but that was not to be. Somehow, and with supernatural strength I managed to be at the venue and well before time.
I was shocked at the turn out. We were at least 40 or more URB's all bursting with energy and ready to tackle the well-known route. The chairman had made it abundantly clear on email that its important to listen to the route instructions to avoid getting lost as some are in the habit of doing. I must mention that its men that got lost last time and I do believe we have those of the male species who have challenges reading maps and following clearly marked paths – hic!
We all begun slowly talking on the way and generally unconcerned about the exertion the run would eventually have on us once our bodies warmed up. But, don't be deceived some of those antelopes soon left us behind and we but caught a waft of their trail when bending corners.
Mention must be made of Tata who said she must have the URB whistle and determinedly set out to get it from the fast paced antelopes running ahead. And get it she did. And she thus set forth to guide the wayward antelopes with the whistle which acted as the shepherds rod. And to her credit no one got lost this time.
Having battled weeks of turbulent flights, flu, non stop coughs, bad sore throat, etc there was no way I was going to run more than 6km. Knowing this I was all set to complete the course in good time – sick or not. And I knew the best way to heal a blocked chest is to run.
Those were my dreams and aspirations but it was not to be. Half way through the trail when I was feeling good with myself and glad it was almost over I met a URB who told me to accompany someone who was doing the 12km run. Note that's double the run I had intended to do. Ohhhhhhh mmmmmyyyy I wish I had listened to the stories people gave on how the run had been the previous time we run because I was so unprepared for what I encountered.
Dear Swara, please note that when the chairman says you are running 12kms and it's a flat course with a few hills that you will end up running more than that and that's for sure with proper hills and valleys. And this run was no different. I discovered parts of Nairobi that I never knew existed. Hills, valleys, forests, dark alleys & dirt roads.
That descent into the valley near upper/lower Kabete was treacherous. Not to mention the forest that was dark and foreboding.
We ended up doing about 15kms and by the end of it I was dead, and I mean D-E-A-D! Legs couldn't move, arms hang limp, throat was dry coz remember I carried no water as I dint intend to run for that long and my head was throbbing. Nevertheless it was a good run and I was so glad I came for the company was fantastic. I wished for the umpteenth time that I had carried my camera for the scenery was breathtaking.
Most of the crowd of URB's had arrived when I reached albeit half dead and I was happy to see a table laden with fruit and water and plus there was the normal mandazis and chai/ coffee.
I guess Avani and Niraj read our minds as they came with a free distribution of joint supplements for all the URB's. Bravo! No excuses for the URB's not to appear for the Mt Kenya run
Teatime was spent discussing the run and the effects it had on all of us. I was happy to see I was not the only one suffering from what the chairman called 'an easy run.' We also discussed other runs and the success this runs have when the URB's go for competitions coz majority of them win their races. So, chairman I guess all that torture you advocate for is necessary.
It was an IDD holiday morning well spent.
Congratulations Urban Swaras for the discipline and total commitment to running.