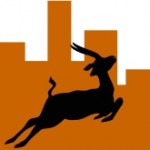 Date: May 5, 2012
It was the morning of the 5th of May, still drizzling but the sky was clearing up. We were originally meant to meet up in Ngong, but the forces of nature meant a change of location to the equally worthy Arboretum.
Frantic efforts were made to inform the Swaras of this the night before, resulting in good numbers, i thought. Sorry to those who were unaware.
Apart from the regulars, it was nice to see Leah (Mummy to a sweet baby Girl), Nyawira (who could have won a Marathon that day), Coach Amai (whose Hockey team made it to the Semis of a National Hockey Tourney), Lawrence ( the tallest Swara I've seen), Ida (Who may not be with the Swaras for much longer, but great company), Tito (a long time member, I'm told), Brian (who may not have been expecting what happened later) and always smiling, Abdi (wish you could join us more often).
Anyway, with the water having been distributed and educated directions from Jael, we prepared to set off. Since the Swara Whistle had taken a breather, Nduku (who defied conventional thinking once again, by doing the Full in Moshi) used her Fingers and Lips to signal the Start.
I soon found myself with Brian, Abdi and Amai, making our way through. Nothing to mention until, we saw a river which had burst its banks and so to get to the other side, we had to take a detour. This detour led us to one of those Pipes. Brian, Abdi and Amai crossed it seamlessly. Now, it was my turn. I got the chance for some extra observation on how to do it, by a man coming towards us and crossing it as well. You'd have thought all this would have put me at ease, but i just wanted to lie down, instead.
Eventually i tried to start, by creating grip with the Shoes and placing one foot in front of the other, but still wasn't sure and retreated. Brian sensing my distress, kindly offered a hand which i gratefully accepted and began walking across. Almost done, i decided to test the strength and depth of the water, but needed a second opinion, so i pulled Brian in with me.
Once inside and holding strong, my thoughts turned to the Coast. I wish i was in a Hotel Pool, sipping drinks and enjoying the sights. Upon pinching myself, i realized i wasn't, got out and carried on.
It was comparatively boring after that. Nearing the Arboretum, Abdi engaged in mind games, by humming tunes of distress, before he clicked into 6th Gear and was only seen again at the Arboretum, posing for a photo and looking very pleased with himself.
Whilst drinking tea and having some bread, there arrived two of our leading ladies Jael and Nadine having done the longest distance of the morning.
I left shortly after.
Regards and Have a Great Week,