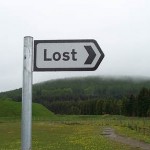 Date August 25, 2012
On Saturday, Ajaa and I found ourselves guests of the state, and we were temporarily housed at Karen Police Station, but I am way ahead of myself. Let me start at the beginning:
I woke up early as usual, had a small breakfast, bid my time, and left for Ocean Pub. I arrived shortly after 7.00 a.m.  Almost immediately, Ajaa in a car full of people arrived and promptly said "let us go". Ajaa, Vera [I hope this is how her name is spelt] and I were attempting the 40 kms.   I quickly removed the warm clothing I was wearing and took off after them. Two steps into the run and Ajaa asked "have you carried money"? I promptly went back, got my wallet, grabbed a few notes, stuffed them in my pocket and took off again after them.
I caught up, and we settled on a steady, easy run.  At regular intervals Ajaa would inform us of the kms covered, to which I would think, I really do not want to know how many kms we have covered, but I kept my thoughts to myself.  We seemed to be going uphill a lot and my thoughts were 'surely Chairman couldn't have chosen a terrain this tough for the long run" but there we were.  At one point I simply could not run uphill and opted to "power walk" or my version of it. Ajaa in his usual cheerful self, kept prompting me on saying "strong Loise, you can make it" which did a lot for my spirit but nothing for my stamina.  I was promptly left behind but caught up again when the ground levelled.  And this became the sequence to how the run would be run.
With 16 kms to go, the going got tough and we had to stop and buy sodas, and seeing as I was the only one "monied", the onus was on me to purchase the sodas.  I gratefully bought the sodas and shortly we were on our way again.  A few minutes into the run my thigh muscles started to "shake" or "vibrate" and I thought this is my excuse to get on a "boda boda" and head straight for Ocean Pub.  I did not want to be seen to quit, so I hoped Ajaa would make the decision for me, but alas he suggested we stretch, which we did and we continued with the run and caught up with Vera.
After a few more kms, Vera lagged behind.  After we had run a few more kms, Ajaa promptly announced that we had 7 more  kms to go and I asked him how many kms we had covered so far. He informed me 40kms  and I almost stopped!  We came upon a "by-pass" which for the life of me I cannot remember what it was called and lo and behold there was another hill.  As usual Ajaa went ahead and I trudged along and my only thought then was just "one step at a time."  Half way up the incline I was "escorted" by four boys who were between six and eight year and they kept in step with me and for that reason alone, I did not walk but "ran".  At the end of the "hill" I found Ajaa running in circles waiting ….. and again we went, following the marks.
We ran, cross over a stream and we had to climb another "hill" and all I could think of … "not another one"!  Ajaa in his usual cheerful self, kept prompting me with his "strong" utterances.  Even if I wanted to run up I couldn't, I simply did not have the strength.  Upon clearing the small incline I saw Ajaa talking to a man in army fatigues and I thought he was just making conversation while waiting for me.  When I got close I heard the Army Officer say that we were trespassing.
Let me state here that there was no fence, no markings whatsoever and no warning about "trespassers being prosecuted or worse shot".
He called his Superior who came cross over a distance of less than 400m in a vehicle! Go figure!  I actually thought that once we told our story to the officer, he would allow us to "cut across" the compound and in that way, reduce the distance! Talk of being naive.
The "Commanding officer" informed us that we were in a military compound and we were to be charged with trespass.  Every officer who came asked us the same questions, "What are you doing here?" and Ajaa kept giving them the same response.  All I could think of was "why don't you all come at the same time, ask the question and get an answer all at once." The "Commanding Officer" told his "officer" to arm themselves to escort us to the Police Station, like we were known and wanted criminal.  Talk of "overkill".
We were made to provide our personal details, including the names of Chiefs from our "home" areas meaning "shags".  Thereafter we were "bundled" into a military "mariam" and taken to Karen Police Station.  One of the Military officers escorting us actually had an "uzi"!
We were handed over to Officer Kajuju at Karen.  We were booked and were almost taken to the cells.  But Ajaa requested Officer Kajuju to allow us to sit in the "courtyard" as we were starting to shiver from the cold clothes.  Officer Kajuju also allowed Ajaa to use her cell phone to make a few calls.  As we were waiting for Ajaa's wife to come bail us out, Ajaa asked me, "you do not want to call anyone"? I informed him that I do not want to worry anyone. My assumption was whoever came would bail both of us out.
Officer Kajuju asked us whether we wanted to be included in their lunch and Ajaa promptly said yes.  All I could think of was "have you seen the kind of diet the maabusus are fed?"  But again I kept my thoughts to myself.  To say I was pleasantly surprised when the meal of Ugali, sukuma and "kayama" because my plate had only ONE piece of meat, is to put it mildly.  The meal was actually good and we cleared our plates.  We then requested Officer Kajuju to "buy" for us sodas, with me providing the cash, and a newspaper to while away the hours as we waited to be bailed out.
When the OCS finally arrived, Ajaa's wife could not post "cash bail" for us, because according to the OCS "the matter was military and the decision on how we were handled was the military's".  Thereafter a flurry of telephone calls ensued and shortly we were ushered into a room, given plain papers and told to write our "statements" from the moment we woke up.  In about five minutes I was through and I had not even filled a page, and there was Ajaa writing and writing.  After we had given our written statement we were ushered into the OCS's office and informed that our very own Mutua, had vouched for us and we were being released.  Apparently Mutua had heard of the "arrest" but he did not think it was the Swaras.
And that is how we found ourselves guests of the state for a short while.
Ajaa had severally asked how someone can get lost while the route is clearly marked, I guess now he knows.
My heartfelt gratitude to Officer Kajuju, who exercised personal discretion and who is also an officer with a heart.  Thank you Officer Kajuju.
See you all on Saturday.