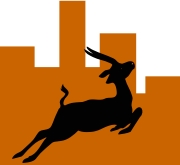 Date August 13, 2011
Saturday 13 August, 13TH AUGUST? 13TH? Any one having qualm about 13th? MZEE KIJANA was born on 13th! In MZEE'S SIKHISM, all dates and days have no distinction – one day gone and the next one starts – so those Swaras who did not turn up for the run, really missed good one!
Chairman Ajaa had taken time and trouble to set the FOUR distances to accommodate all the categories- 6KM, 13KM, 22KM AND 26KM. His efficiency and to sensitize the SWARAS – had in the morning of Tuesday 9 August, emailed them the routes of these various distances and later, by the evening he had emailed the routes on Google maps! Well done Chairman!
The day of the run, SATUTDAY 13 AUGUST was a very cold morning, and MZEE KIJANA reached the venue around 7.15AM. Flora Café is a small local eating place at the end of the Total Petrol Station situated after passing Kengemi Bridge and at the entrance of Mountain View Estate.  The Chairman and some regular runners were outside the Café. MZEE greeted them and went inside the café and guess whom he meets? MADAM CORDINATOR – She must have heeded to advice of VICEROY and MZEE and gone for lubrication service. MZEE welcomed her and she indeed confirmed that she had gone for the MAJOR SERVICE and had now come for the ' RUNNING IN RUN ' of her lubricated knees ball joints and hence was going to run 6KM. WELL DONE MADAM at least you made a come back.
At 7.35AM, there were about seventeen of us and the Chairman briefed the SWARAS of various routes. Everybody set their watches and on the blow of Chairman's famous whistle, the run started. After a little straight patch, an immediate left turn was Thiong'o Road. This was a murram road, rolling down nicely all the way, and after crossing a wide all weather bridge, turned right and now upwards all the way, until hitting the tarmac, and on to Naivasha Road. Turned right again and now the real ascend started for about 2KM(MZEE'S ESTIMATE) towards ILRI . Lucky for MZEE was that Wahome accompanied him all the way just before hitting the tarmac and later caught up his pace and went ahead. MZEE also not to lose the sight of Wahome, tried his best to run at a good pace to Wahome in his sight as his pacer, but eventually lost him! (HILLS ARE MZEE'S BIGGEST WEAKNESS). MZEE, eventually reaching on the top of the hill, saw markings on the route. There were two spots on the left but no third on for the continuation for whilst there were SIX spots turning towards the right.
NUMBER 13!
Now now, no matter what the SWARAS think, because of this date 13, MZEE was unlucky, or was it a bad Omen, or . . . . . . . . . . whatever conclusions one can draw!!!!!!!!!!!!!!!!!!!! MZEE followed the markings of the six spots which led him to U.O.N Kabete Campus gate. Here the route was well marked, and MZEE faithfully following the marks realized that this was the 6KM route because he hit WAIYAKI WAY. MZEE was very disappointed with himself and more so with the Chairman (as he had marked the route) who had not distinguished the routes at the top of the ILRI HILL! However, in all modesty, Ajaa accepted the error that there should have been distinction in the different route markings.
Once on WAIYAKI WAY, MZEE decided to run the reverse of 22KM. So he gathered his pace and was nicely running towards the NAIROBI SCHOOL, the last turning of the longer runs, suddenly finds MADAM CORDINATOR running besides him and smilingly exclaiming "SEE SURINDER, I HAVE CAUGHT UP WITH YOU". "WELL DONE" MZEE retorted, thinking to himself what makes her think that MZEE was going for the 'RUNNING IN RUN'. He let her pass him and continued running now in the middle of the divider separating the dual of WAIYAKI WAY. Having passed the Flora Café, TOTAL petrol station, SHELL, MZEE noticed return markings for the 13KM runners. He changed his mind and now followed the 13KM markings in reverse knowing that he would able to hit Lower Kabete Road and catch up on the 22KM route. So all the way through the tarmac road, with nice construction going on both the sides, being greeted the laborers at the construction sites, "MZEE POA! POA! KIMBIA! KIMBIA! And so on, just before passing the coffee plantation met MULINGE, who wondered why, was MZEE running in the reverse direction. MZEE cleared his doubt even before the question was posed to him and passed through the plantation and reached top of tarmac Loresho Road. Following the marking and rolling down the other side of the road, he met WALK – RUN – WALK LASS with another runner LASS walking up the hilly section, and on seeing MZEE started running, not realizing that MZEE had already noticed them walking and MADE THEM AWARE of the same.
MZEE continued with is hunt to hit the LOWER KABETE ROAD, but wapi, hunkana markings and ended up in the servants' quarters of a private residence. The servant politely told MZEE "NO THROUGH WAY".MZEE obliged and returned upwards and now decided to hit the main LORESHO ROAD and follow it to KYUNA CLOSE AND THE BYPASS!( FOR MZEE ALL THIS HAPPENED NOT BECAUSE OF NUMBER 13, BUT WAS MEANT TO HAPPEN THAT WAY!) So there he began is running journey again, passed Lions Hill Hospital, Loresho shopping center, Kenol, and on left MUTUA'S famous LORESHO CRESCENT first turning, MEXICO EMBASSY, carrying on now on KYUNA ROAD. He reached right turn from the main road which was not marked wondering if that was KYUNA CLOSE.
AJAA'S FAMOUS KYUNA BYPASS
MZEE enquired from a security guard about the KYUNA CLOSE who directed him to the same un- named right turn! MZEE rolled down the road only to reach KYUNA CRESCENT. O MAN O MAN! Started running upward and turned right hoping he would reach KYUNA CLOSE. Not deterred by all this confusion, proceeded and after about half a kilometer, arrived at AJAA'S FAMOUS KYUNA BYPASS which was so distinctly marked that MZEE now was assured that he had finally reached the right route. Once again all the way down but now to climb the upward road, 'SMALL STEPS, HAND BY YOU SIDE, PUSH YOUR SELF FORWARD AND KEEP GOING' were the AJAA'S WORDS ringing in MZEE'S ears, so pole pole continued his descent to the top and turning right to GRIVELLEA ROAD, instead of coming to a flat road, the road was upward gradient of forty five degrees paka GITUMBA LANE and now another hilly section till after passing the BANGLADESH HIGH COMMISSION RESIDENCE all the way to another murram track which was now parallel to the rear of NAIROBI SCHOOL  and continued till turning right again going  parallel to the SCHOOL up to WAIYAKI WAY.
With all those hill climbs, MZEE'S calf muscles were screaming and wanted to walk, but just heard a voice sounded like AJAA'S "MZEE KIJANA KEEP GOING". MZEE picking up his courage continued running at a slower pace and suddenly heard "STRONG, STRONG KEEP MOVING". NADINE very gently and with all the agility passed MZEE leaving MZEE dazed the pace at which ran as within five minutes she was out of his sight. "CARRY ON MZEE" (not a new movie) was the call from within him. Now once again running in the middle of WAIYAKI WAY, and about a kilometer to the destination, another SWARA coming closer and humming "ON ON, ON ON" and just over took MZEE who now wondered how VICEROY could do that to him. He could have at least finished the run with him the way he started. NEVER THE MIND!
Finally, MZEE crossed the WAIYAKI WAY and just as he was reaching the FINISHING LINE, Chairman AJAA who was already there (did he run or fly) blew his famous whistle and welcomed MZEE who finished the TOTAL COURSE OF HIS OWN PART ROUTE IN 3:22:52. When MZEE discussed all the confusion and the route he ran with AJAA, who after some mental calculations, consoled MZEE that he had in fact covered just about 22KM. NOT BAD AFTER ALL MZEE!
NDUKU immediately handed a bottle of water to MZEE which he badly needed, and helped himself to some bananas left by MADAM CORDINATOR who had disappeared by the time MZEE finished. It was nice to see ROSEMARY, NADINE, MULINGE, CAROL, WAHOME, and FERRA AND INDEED AJAA still waiting and discussing the ACTUAL route. MZEE shut his mouth and listened to them. It appeared from their discussions that after crossing LOWER KABETE ROAD, the route for both 22 AND 26KM was really tough and grueling with at least three down and up hills all the way until AJAA'S KYUNA BYPASS, of which MZEE has already given an account.
MZEE therefore requests any one from those who went through the actual routes of the two long distance runs; please add your own experiences. It would be nice to know.
A very regular notable absentee – AMIT – where are you? When MZEE enquired, he was told that AMIT has ENGAGEMENTS every weekend. WOW! Those are THREE ENGAGEMENTS ALREADY! Who are these three lucky girls so far? Can you post their photos? The long figure arriving in his broad HUMMER is being missed by the fore runners. Hope you will be with the SWARAS at TIGONI NEXT WEEK! And don't forget to bring sweets in three separate boxes to celebrate your THREE ENGAGEMENTS!
AVANI must be busy lubricating her joints with JOINTACE and recouping her energy with WELLWOMEN 50+, after having escaped to Mombasa and running back to Nairobi. See Madam Coordinator, how medical runners escape the tractor grease!
WAHOME will be missed at TIGONI RUN next week as he will be participating in HALF MARATHON in MALINDI organized by the ROTARY CLUB for some charities. He will be joined by CAROL ONGERI from Mombasa whom I met for the first time at this FLORA CAFÉ RUN.
NDUKU TATA has temporarily appointed NADINE TATA 2 to assist her with accounts as she will be busy with some seminars at the KENYA ILLETRATE EDUCATIONISTS (KIE NGARA), for about six weeks!
FINALLY, if you MISS seeing MZEE at the TIGONI RUN, he would be at a SIKH CONGREGARTION IN KERICHO AT SIKH TEMPLE to be blessed FOR SPRITUAL SPIRITS AND POWERS for future runs! SOMEONE PLEASE STAND IN FOR HIM FOR THE WRITE UP!
REMEMBER TO BE AT TIGONI STORES ON SATURDAY 20 AUGUST AT 7.30PM SHARP CLADDED IN YOUR WINTER CLOTHING FOR THE RUN. IT CAN TURN OUT TO BE VERY COLD! BUT AJAA AND AMAI, JUST COME IN YOUR ALL WEATHER ATTIRE.
HAVE A LOVELY WEEK AHEAD!
 MZEE KIJANA