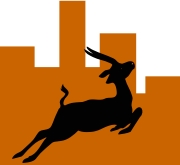 Date: September 4, 2011
There was one other Swara event that took place at the weekend, courtesy of our Ausie Swara, Josephine.
Josephine is a Triathlon athlete and last year introduced the Swara's to this gruelling and challenging event. Last Sunday was the first triathlon event of this year and although a small turn out went extremely well.
Having had a 3 week rest from running I resumed last week Wednesday with a short run, a visit to the gym, Thursday and Friday and a 14k run on Saturday. So I was up and ready at 6am for a further variety to my comeback training. And of course it being Triathlon, Brian and Alexander were up, filled with excitement and ready, with me. Ever supportive of young athletes Josephine organises a junior triathlon as well.
So we kicked off, or rather swam off at about 8am with the three junior competitors, Brian, Alexander and Mercy's nephew Sean. 4 widths of the pool, one ¾ km lap on the bike and then a further lap running. Coming out of the pool, they were all even and on to their bikes. Going up the thin, bumpy  path was challenging and Sean and Brian stretched out from Alexander who, on meeting his Mum at the corner, picked up a new energy and not to be defeated, sped off in hot pursuit! As I waited for the third leg, I caught sight of Sean and Brian running up the path, panting for dear life. Brian took the lead off the corner as Sean struggled to find his legs. I ran alongside him for a few yards encouraging him to take small even steps until he could get his breath and find his legs. When I ran back to see him at the finish he was looking really good and much stronger with an even pace. But his legs weren't enough for young Brian who came in, a very proud winner. Alexander had a very strong bike lap and then decided he wasn't up for the run!! (well, we always say, .listen to your body! ) He figured enough is enough!!
So moving on to the adult event, which is a quarter Triathlon. That is 300metre swim, 10K bike and then 2.5 Km run.
As we don't all do all disciplines we had three teams:
Team 1. Lucy swimming, Mercy on the Bike, Lucy Running.
Team 2. Amai's daughter swimming, Amai on the bike, Nyawera Running
Team 3. Francesca.

Now how crazy is that!
Anyway so off we go. In to the freezing cold pool which takes your breath away. But as the kids had already done it we had to look tough and go for it. Anyway 24 lengths later we splutter out, struggle into our running leggings, as no way am I going to run around Kilimani with my little swimming gear on! Trying to get dressed whilst soaking wet and shivering is ridiculous but we managed and off to get our bikes from the "transition area". You have to walk/run with the bike until you get to the gate and then off you go. Riding the bike is quite good fun and once I got going and used to the gears I was whizzing along! Four laps of the loop which is Dennis Pritt, up to Lenana road, round at Casablanca and back to Dennis Pritt. Still being competitive in my old age, I put all my energy in to tearing down the road in top gear and at the change over to the run I was still in the lead. But oh deary me, when you get off the bike and try and run, strange things happen! You absolutely have no legs!!
I literally hobbled up the path that cuts through to Lenana and round Casablanca and back to Dennis Pritt. It was a real struggle and I felt tired, wobbly, sick, wanted to give up etc etc! Anyway the second loop was slightly easier, I could feel my running legs coming back. As I started my 2nd leg I saw Lucy up ahead kicking off her run. Keeping my pace, I hobbled past her, uttered some inaudible words of encouragement and by the third and final lap I actually felt normal again. I was still very tired but it was so nice to be tired on "running" legs as opposed to those funny wobbly legs from the bike ride that I had started with!
Lucy came in nice and strong followed close on her heels by Nyawera who also had a great running lap. But it was a Mother and Son Triathlon day as I was the winner for the adults. However Josephine was wonderful as we ALL go prizes!  See what you missed out on Swaras! Even Ajaa got a prize for being the last to arrive, after we had all finished!! But it was great to have his support and hear the Mt Kenya story.
It was a fantastic way to spend a Sunday morning, we had a great time. Thanks Josephine!
So the next Triathlon is early October, Josephine will confirm the date. It will be in Karen and we will be trying for a half Triathlon, which will be 600metre swim, 20 km bike ride and then 5k run. This is another level of fitness guys! It is really tough and I have the utmost respect for Josephine and all the Triathlon athletes. But come on let's go for it! We are trying to get a group of us to go for the half Triathlon in Mombasa in November. So if you have finished your long runs for this year, let's do some cross training and develop our diversity as athletes.