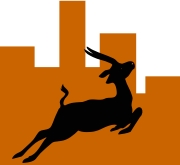 This man Otora is either a genius or a sadist, or both! (Mensa & BDSM Anonymous, anyone?) Loved and loathed by Swaras in about equal measure: usually loved before the start of a run and perhaps during the early stages when all is smooth, then loathed when the going gets tough usually way into the run when the end is nowhere in sight and support is faltering, and then loved some minutes after the run when each person's equilibrium has been restored.
Yesterday's run was no exception that followed the usual script; but oddly enough, it was simply to die for! It was staged at the nondescript Classic Villa Resort -that is neither classic nor a resort of any sort- on Lower Kabete road. When it was announced earlier in the week, I was a little blase about it since it had been featured on the calendar earlier in the year and I thought that I had it all figured out
Back then in mid February it had been scheduled a week before Kilimanjaro Marathon that features many Swaras so few people went beyond the 20km mark then. As we weren't on the Moshi trip, Yasin and I whether by some misplaced bravado or sheer foolhardiness dared to do the longest marked distance that came to 33km or so. And we were made to pay for all our trouble as it was a hot day and support petered out towards the end of the run.
This time round not surprisingly I planned to play it safe and for good reason too. Not only because I had been deserted by my comrade in arms who was just concluding Ramadhan, but more because I was not in the best of form. Whatever little confidence I had soon started to dissipate even before the flag-off when we realized that there was no water to carry as we started off.
In gambling they say that the house never loses; and in running the trail also never loses. And that is where Otora the resident trail-fox comes in. Not only is he as wily as the creature he is aptly named after, but he simply never ceases to amaze with his ingenuity. For you see no sooner had we started than I realized that he had tweaked the route in such a way that though we were basically running in the same area, it was nearly unrecognizable. This time though he had thrown in some gentle but steady uphills that got most of us seriously winded, and caught me completely by surprise!
The jury is still out as to whether the plot this time was more wicked than the last time. Suffice it to say that the sight of clearly beaten Swaras homing in on the staging area at the finish told eloquent stories of hard-fought battles with the trail and it was pretty obvious that the only thing that saved the day was the bugle calling off the day's engagement with neither party prevailing.
How did yours truly fare, you ask? Well, I would rather not talk about it as I was badly chastened. To my shame, I could only manage a measly 10km out of the possible 30km I had set out for. As I hinted earlier I have as many explanations as one could possibly conjure, in fact probably a list as long as your arm. But if the truth be said those are all mere excuses; I failed miserably in my quest to come off better than the last outing.
So yes, admittedly it was a clean and clear victory to the trail once again. My one consolation is that I will live to do battle with the trail another day. Hopefully I will be better prepared so as to prevail next time round!
Until then, keep running!
PS:
It would be remiss of me not to recognize recent achievements of two Swaras: Davis Gitari & Ngatia Maina, who successfully debuted in Vic Falls & Lewa full marathons respectively. And all done in style too; both with PBs of 3:23:31 and 4:18:58 respectively. Kudos chaps, hats off!