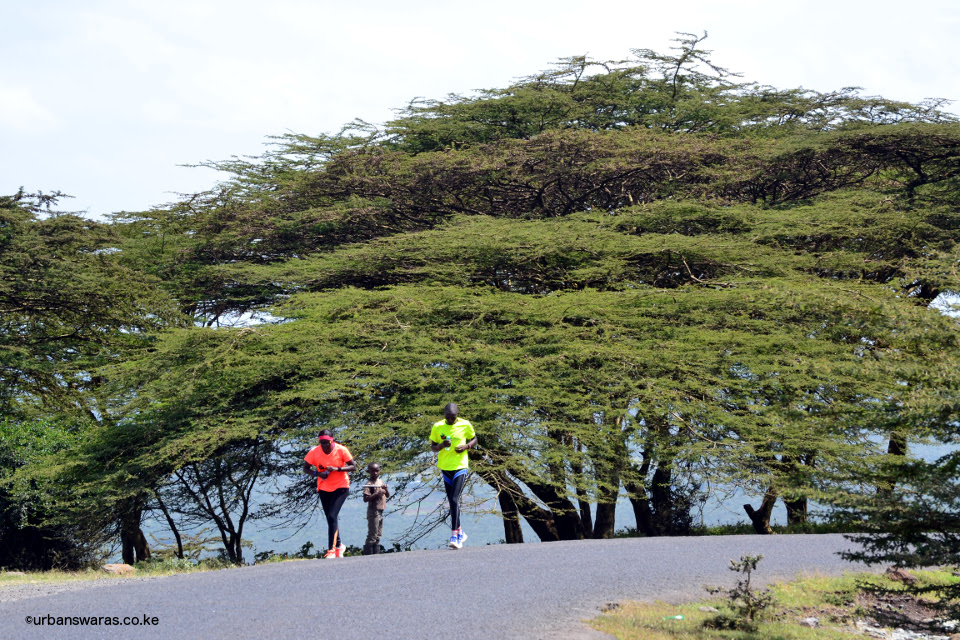 Yesterday Chairman's run lived up to its expectations of being one of the most difficult runs in the Swara Calendar.  It used to be the most difficult but that top spot has been taken by the Illovoto Run.
Swaras came with the intent of conquering the Magadi…. some were humbled and others conquered…. Some came seeking to redeem themselves after Illovoto and redeem themselves they did.   It is at this run last year that Naibei fell ill while attempting  a 40 km.  Yesterday, he was back and he completed the full 40 km. Way to go Naibei.
I wish to thank Wahome, Davis and Chairman for offering their vehicles to support the run.  Wahome, please pass our thanks to Githenya and the other driver, I do not remember his name.  Also,  not forgotten is Lyma for securing the venue and organizing the breakfast and for sacrificing her run to ensure that the runners were nourished after the punishing run and to the Treasurer, Peter for all his help in ensuring that the run went smoothly.
Special thanks to Davis for volunteering his time, the whole day practically, to support the run.  Thank you Davis.
Have a great week and see you all on Saturday, when we do this all over again…..