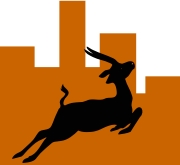 I was afflicted with a serious infection in my system and now it has spread all over my mind and body. I have had to change my entire style of living. I try and restrict myself with my eating habits and daily routine. Being an Indian where Eating is Living, I had to change all that due to this serious infection.
This happened in the beginning of 2014. The infection is called Running. Now it is Running is Living. This happened when I joined this group of people who consider themselves to be doing something great and special getting up early every Saturday, starting the weekend after a long hard week and hard work…yes, can you guys imagine, to just run!!.
When I mentioned this to some of my friends and family, they looked at me and said "Are you serious? These bunch of …(you name it) spoil your weekend sleep and your Friday night party time as well, so you get up early just to run?". I told them "Yes! … and I tell you, what a bunch!". They said "Ha, what a bunch". I said "Ya, what a Bunch. Wow! They are the best, they are called Urban Swaras".
These guys rule every Saturday morning at 7am. The best part is that each of them has a PB, and run for themselves as individuals, but are together, not competing but supporting the runs and the runners. Running with them is infectious.
So friends since then my infection is getting serious and am loving it.
Now it is 2015, which is a New Year. Ya, Happy New Year,… ohhh I got so involved in telling you about my infection I forgot to you wish you all a fabulous new year.
I have found a cure to my infection, and i.e. in 2015 I will continue to get medically treated by the Urban Swaras. Take their subscribed prescription 7am Saturday mornings. Visit a Gym, train to strengthen myself over the week whenever I have the time so I can better myself. By the way this is not my resolution. It is my Medical Insurance, or some may call it my Life Insurance :).
Most Important by the way, this group makes you feel like being human and doing something good while you run for a purpose or cause supporting mankind in some way. This also gives you a mental satisfaction, while the run gives you both physical and mental satisfaction.
Yes my friends I am talking of each member of this group who are all wonderful people. Thank you for being part of my life in 2014 and hope this journey (running trails) continues in 2015 making it a better place for us all, and continue doing something for society .
Happy Running. Running is living.