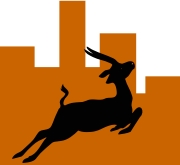 Date: July 30, 2011
Saturday, 30 July was such a lovely warm day for the run, but what happened to all the regular Swaras? Admittedly, that there was G4S Karura Forest Challenge run, but I am sure not all of the regular Swaras participated in that run! Wahome had sent his apology and so did Nduku.
Hmmmm! May be they all got scared when they read the route sketch map sent by Chairman Ajaa who was the trail master for this run. Surely they must have got more scared when the Google route map was sent a day before the run, especially seeing the 22km circuit! But it was really a great idea if only the Google route could have been sent about three days earlier! The 15KM and the 22KM circuits looked extremely great with all the red arrows, but did not show the by passes mentioned in the sketches.
About ten of us gathered at the Arboretum entrance, (it was extremely nice to see NADINE AND LINUX who had disappeared after the LEWA MARATHON!) and here we were briefed in details of the three runs of 7KM, 15KM AND 22KM. Only new comer, ROBERT was going for the 7KM whilst some opted for 15Km, notably MUTUA, suppose he had to rush for official duty after the run.
MZEE KIJANA as usual, opted to do the 22KM. Set your time watches, was the call from the Chairman, and off we set for the run starting with a 3KM LOOP in the ARBORETUM itself. LINUX, returning after long absence started running MZEE KIJANA, and vowed that he would accompany him through out the run. After finishing one third of the loop, Nature called MZEE KIJANA to water a 100 years old BUTANI TREE with human nutrients. He obliged the call, whilst LINUX seeing what was happening, selfishly left MZEE on his own.
Existing by the lower entrance to Arboretum at Arboretum Road and Kileleshwa Junction saw the marks guiding the route! HOW NICE was the reaction of MZEE, that the route was actually marked! This now lead us to the first by pass and ran all the way UPWARDS!FIRST HILL and was to turn right somewhere , to reach NYERI ROAD and down to another by pass ending up at OLENGURUONE ROAD. Now there were no marks and MZEE carried own for quite some distance, still on by pass, until hr realized he must have over run the by pass! Eventually found a right turn and hit the end of MUKENI ROAD joining OTHAYA ROAD. MZEE rolled down the road until he reached the by pass and eventually hit the top of OLENGURUONE ROAD. Guess what? Road marked directing the 15km and 22km!
SAWA! MZEE turned to MUGOMO ROAD till MUTHANGARI, followed the marks to JACARANDA, RAMISI, CROSSED JAMES GICHURU TO CONENT DRIVE, KWAWISHA, ISSAC GHANTHUNJU, CHALBI DRIVE, and then turn left into a little murram path and turn right again! What a path! Would remind one of Hasher's Running Path as there was a Sewer passing and had to run parallel to this Sewer river until marks showed to turn left and running on a cleaner murram track till one reached the bottom of a foot bridge and then! CLIMB ALL THE WAY UP THE KABASARIAN AVENUE AND REACH WAIYAKI WAY! Approximately 2KM hill climb as if one was running the NDAKAINI RUN. Turned right to Waiyaki way and immediately passing the newly constructed Delloite offices, turned right again to EAST MANYANI ROAD until JAMES GHICHURU ROAD, roll down and up to Mazima Springs Road and had to take immediate left on a murram road running parallel to STRATHMORE SCHOOL.
Here the road was marked with the arrows as if it was an airport landing strip! MZEE thinking about the river he would encounter later and crossing it over a drain pipe, and should there be a river turbulence, and being without life jacket in case his foot would slip and fall into the river, took a very painful decision of piloting himself straight and then turned left, down and up  Mazima Spring Lane to hit RIVERSIDE DRIVE and ran moja pamoja until Chiromo Lane and rolled down to the rear entrance of ARBORETUM and climbed up the murram track to the main entrance of the ARBORETUM.
Chairman AJAA, FERRAH, and GERALD were waiting for the tail Enders like MZEE. Thank you all. The others had left.
The trail was very well selected and apt for hill training, as most of the route was hilly. After OLENGURUONE, the entire route was well marked up to the air landing strip near the Strathmore School as MZEE did not follow that route. According to The Chair, MZEE KIJANA still ran 22KM as Riverside was parallel to Rhapta Road and the fact he ran from Mukeni road to the by pass.
One thing MZEE KIJANA has been noticing in the last three runs, a RUN-WALK SWARA LASS, always wearing a purple T-shirt marked REZ CREW at the back, black bottoms and red shoes! Why that name? She run a little distance and then walks. MZEE KIJANA is always running regardless whether hills, plains or rolling down! So this RUN–WALK SWARA LASS the moment she sees MZEE catching up with her, she runs again and starts walking leaving MZEE behind, but this time, after crossing the thrash and sewer murram track after Chalbi drive, she could not catch up with MZEE as the Kabasarian Avenue was too steep but MZEE kept running pole pole.  She was always trying to keep with MZEE, but this time MZEE proved stronger.
A big thank you to all the swaras who participated regardless of the distance ran!
Well chairman ajaa, a very good, enjoyable and well marked run!
Our Swaras, who participated in the G4S KARURA CHALLENGE RUN, also did well. FRANCESCA completed the 16KM challenge in 1.35hr and AMEET in 2.22hr. CONGRATULATIONS AND WELL DONE!
NEXT WEEK SATURDAY 6 AUGUST, THE KAROGA RUN FROM WAHOME'S RESIDENCE.
SEE YOU THEN!
MZEE KIJANA