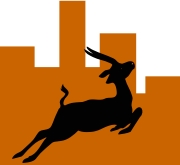 Susan's email in the third week of March 2015 took us to the leafy paradise that is Tigoni. Tigoni was my first chastening experience as a Swara personally, but for some reason I never contemplated sitting in front of the T.V on a Saturday morning where you can't feel lost at least geographically.
The party I was in arrived at the Gulf Petrol Station at about 20 minutes to 7, but there were already a couple of cars there and faces that weren't immediately recognizable being a fairly regular attendee of the runs, so I suppose it shows the quality of the club in terms of attracting more people.
With me was Susan Amoko and her friend Belinda, although I'm certain I've gotten her name wrong. Sorry about that. It'll grow on me I'm sure. It was a laugh a minute as we made our way to the Running base. I had shared my chastening experience with Susan and our newbie which was met with a chorus of laughter. Some things get funnier over time I suppose.
It wasn't long before Cars began streaming in with the drivers looking for every inch of space available, which wouldn't disrupt the normal operations of the place we were in as we were gone. Amongst those who were there was one of our International Superstars and one whom the Swara's are very proud to be associated with I say with confidence; James Walilula, Abdi who always offers a tranquil place of rest, relaxation and group scheming whenever there are runs beginning in the environs of Nyayo Stadium, Susan who's done and dusted with the full marathon in Kili and who seems to be refueling before her next full marathon assault, and Loise Mbarire; part of those who will be very shortly doing the 56k at the Two Oceans Marathon. It seems a formality to me that she amongst the others will do it.
The pre-race briefing was done by Susan M.C who also announced the other roles she would be adopting that day; Chairman (or Chairwoman), Treasurer etc., so it was going to be a one-stop shop for anyone who approached Susan. An entertaining prelude to the race followed which included her warning those doing the 15k that they would be doing a bit more. I remember having heard her say 18 and a half k was the potential actual distance. There was also some sad news that our Trail Fox a.k.a. Mike Otora had been involved in an accident whilst travelling back from marking the route. I spoke to him later and am happy to say that despite having suffered some injuries he is on his feet.
As there was no whistle, we began on Susan's release. The first part of the run was a downhill stretch along the tarmac of about 5k's and as always seems to happen whenever we use that stretch, kids began greeting us from the very same spot. How are you?…………How are you?, in those sweet little voices.
The early morning chills were lifting and the sun was peeking just a bit but it remained pleasant. The run went as expected until I came up to Abdi well into the climbs, I'd also managed to stay on my feet which is always a concern and a relief when it happens. Whilst we were close together I heard a kid shout from behind me Mzungu Moja!, after which another kid corrected him or her and shouted Wazungu Wawili. Some light relief as I tackled the inclines of Tigoni. Still with Abdi, at one point after that he asked me how much we had done, to which I replied 17.8. Shock, horror, he had set out to do 10!, and was running without a watch. "No wonder", he said out aloud. He was tiring at that point.
Back on to the tarmac I noticed I was barely 300 m to completing my intended distance of 20km, with the split yet to come. As I approached the split, I estimated that running straight to the station which was in sight would have been almost sufficient to cover the 20 k's, and so I told Benjamin Chikani No way!, as I approached the split where he was standing in response to him telling me to branch off. I gave him my unopened bottle of water instead and continued straight. I suppose the good thing with these multiple distances is when you get to a split and you have data on you, you can judge for yourself and make your own decision.
As Susan had said earlier, those who were doing the longer distances would have been reasonably close to the Station to be able to replenish before heading out again. Mbarire and Ndichu, though they may have been others, took up this advice, stopping by to get replenishments before continuing, and possibly ignoring the comforts of home. That's real determination I thought to myself, when I saw them doing that.
Not only were the staff so very pleasant at the cafeteria but breakfast felt like a steal. For me I had a sausage, a very big Mandazi and a very big Samosa washed down with 2 cups of tea for only 200 bob. Wow!
There was the usual catching up going on everywhere and shared tales about the run and people left at leisure.
Have a great week all and I hope it runs smoothly (weak pun intended.)