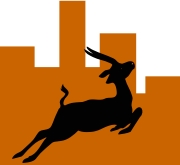 December 6th 2014 was the date for the hopefully inaugural Naivasha Children's Village Run. First things first, it was to be held in a dry area and away from the rainy part of the day. I'm led to believe it always rains at some point in the afternoon there. It's always helpful when its dry as opposed to wet though the latter has never resulted in a poor turnout historically.
I drove down together with Patrick Daoust, who despite being soft spoken is a fantastic athlete who has done jaw dropping endurance events. Also with me was Lilian Onduko who not only has achieved every runners dream I imagine of doing a full marathon (in Lewa of all places), but also has a passion for cycling and life in general as I see it. Driving down, I was at ease until we got to the section of the dual carriage way, after which my thoughts went back to one of the previous Saturdays where I missed a turning after Sigona Golf Club and ended up driving the entire length of the concrete barrier once again and in the process making the runners in my car on that day late.
My anxiety was reaching crisis levels then I saw the Bata sign pointing to the left after which I breathed a sigh of relief. Since Patrick who was sitting in front with me wasn't very familiar with that route, we could have driven down to Nakuru and he would have been none the wiser I felt, would have probably fallen asleep I reckon, having just gotten back into the country the night before. I knew for certain it was a left at the immediate T Junction thereafter having been corrected the weekend before by Ajaa. Since I was sure of that, I wasn't surprised to see the familiar Rift Valley bit a few kilometers later on our left. Stunning views and a taste of what was to come during our run, albeit from ground level.
Anxiety returned once again after we had passed Mt. Longonot on our left because I knew locating the correct turnoff was touch and go after that, and I began having visions that every other driver heading to the home apart from me, the one who was supposed to be most familiar with the route there, would have located it and branched off correctly. Luckily perhaps a temporary sign had been mounted off the road displaying the name Children's Village.
I was careful enough to branch off at that point and thereafter was able to get to the home without having to stop and take any u-turns. There was one more moment of slight alarm though when we came across a pool of water in front of us, inside a dip. We were prepared to test the depth of the water to see if it was passable. My two passengers stepped out and carried out their own tests. Lilian threw in what might have been a pebble or a rock I can't remember, perhaps looking for signs from the splash it would create. Patrick picked up a tall blade of grass and inserted it straight down right to the bottom, I think and it didn't get fully wet, so that was our cue that it was passable. Mission accomplished a few seconds later and not long after that we were waiting outside the Children's Home. The air was quiet.
We were the first to the gate, followed by amongst others Wachira and his partner (Wachira a veteran runner with his wife who may have caught the running bug from him or perhaps someone with the attitude 'if you can't beat them run with them'. Some others to arrive was Kevin; another powerful runner who made a very young running buddy whilst there and took a selfie with him, Mugambi who it can be argued never sweats even when running (seriously Mugambi!?!), Ferrah for whom in 2015 its largely onwards and upwards at least as far as running is concerned where she plans to breach the 56k mark, and M.C Susan for whom it has been a remarkable running year having done the full at Stanchart in under five hours from very humble running beginnings a relatively short time ago.
We were standing in cool air as we gathered for the pre-run briefing accompanied by some of the kids who would be running with us. I tried to picture what they were thinking at that moment but came to my own conclusion that kids know no nerves. A short brief followed and we were off, and just before we reached the main gate on the way out, we could already see to our left kids playing on the playground, their holidays had started. Less than 2k's into the run we came across more cars with people still making their way to the home, part of whom was Samuel Nyingi, who unsurprisingly seemingly coasted past people as the run wore on, including myself.
It seemed as  if some of the kids had found adult running partners, for example I saw Patrick with one, a strong and enthusiastic little runner. Whilst running with one of the kids myself, my watch made a familiar sound signaling the end of a kilometer. I noticed we had covered 3 k's at that point, something I let my running partner know about, before I came to the realization that these little runners had already done 3 kilometers of running. I found that impressive.
Apart from the fact that the run was nice and easy in terms of general gradient, I must say the views were amazing. We were either facing plains against the backdrop of lovely sky, Mt. Longonot or the lake in the distance. As I approached the 10 k split, I could see Ajaa infront of me, in front of whom was one of the kids who looked disappointed when Ajaa advised him to take the 10k route instead. He wanted to follow us. Talk about energy and enthusiasm.  One of the best things about the run for me was very few cars to have to contend with. I felt it was a perfect end of the year run and something I wish we can do annually.
I decided to follow the 20k route which ended up being 18k exact. Not bad I thought considering the nature of our runs.
Albert was leading a warm down which was enthusiastically being replicated. I gave it a go, eventually, but was struggling to do exactly the same.
Breakfast was awaiting us inside which I enjoyed, coupled with metal mugs from which to drink from. Metal being a very good insulator of heat, the handles became too hot to handle very quickly, literally speaking. And so it wasn't unusual to see people picking up a serviette on the way to the tables in order to hold the handle with. From what I can recall, Ashok, Samuel, and Patrick did the maximum distance though I'm certain there were others too.
A formal part followed, which included a brief speech by Ajaa, Susan MC, and of the social workers Agnes. They were all lovely speeches. Pledges were also made to sponsor children for a year, both from those that were present and those who perhaps hadn't been able to make it. The sense of giving was incredible.
Something else about the run that amazed me but I forgot to mention earlier was that I saw a lady perhaps in her early teens, running in jeans and running rather well I might add. That was a first for me. Almost like army training.
After we had finished with the activities inside, we were given a tour of the place, green houses growing vegetables including Sukuma Wiki. Loise Mbarire mentioned that just two leaves out of an entire plant would have left her well fed If I can remember. We passed by a lone cow, looking very healthy and a chicken roost.  The final part of our tour was inside one of a like for like accommodation structures. Each structure housed a certain number of children, had a housekeeper who would cook meals for her 'household,' washroom and bathing facilities, rooms and a notice board where various accomplishments by the children had been pinned up.
One of the children had been awarded a certificate for his or her performance over a 10k run. It was good to see that shared there is a passion for running just like we have.
People said their hearty good byes after that and we left one after the other thereafter.
Have a great week all.