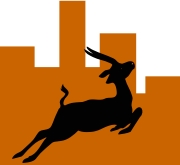 On May 2nd 2015, the Swara Run took place from near the border of Kenya if certain people's perception that Ongata Rongai is actually another country that one wouldn't find no matter how closely they looked on a map, is true. The venue was Masai Lodge from where the running Superstar James once hosted.
I was almost shivering and perspiring at the wheel as I drove there as intentionally behind me was Lillian whom perhaps I'd convinced the evening before that I knew the directions to the place. A dead end, a chancy turn later we arrived with a few minutes to spare. I felt I had outdone myself. Already there amongst others Loise the conqueror of the 56k two oceans and within Ajaa's desired time, Brian the first swara I've seen arriving to a run riding a piki-piki (not a boda-boda I don't think) quite swanky I thought as I looked at it and by the way even with his helmet on Ajaa knew immediately who it was whose face was under it, and Sean who is not only a runner from another sphere it seems but a also a top class bloke.
The run began a few minutes late as MC Susan had made a request to Ajaa to postpone the start until her quickly moving car reached the venue. We were told that Otora not for the first time was in the process of remarking a running route due to the rain that had fallen overnight. So after a brief description of the scenery that lay ahead of us we were off on command of Ajaa's whistle. (Can anybody think of a nickname we can give his whistle?) Answers please if anybody wishes to send a reply back to this account I'll be sending via email once I'm done typing it out.
There was a familiar sight at the beginning of a breakaway at the front but at a slower pace than usual I got the feeling. I was running with Peter Macharia for a while (the man who can run a full marathon in around 4 hrs (Cool man!) and also settle for short distances when not in training I suspect. The early stages of the run were relatively dry and I was able to get a consistent pace going, but which changed quite dramatically but 6k's into the run when we got of the main roads and onto the inside areas. Not long after that I had settled for walking most of the time and attempting to enjoy the sound of the shoes sinking into the wet mud. Ajaa came running past me on the same surface and I looked on in both bewilderment and envy. He just loves running he does.
I had attempted to pass my time during which my personal time taken as far as the passing kilometers were concerned was becoming laughable. I had almost expected a question mark to appear on the face of the watch as the kilometers passed painfully slowly. Attempted interactions with the locals weren't bearing much fruit. They may either have been wondering why we had chosen to do this, or were cursing the overnight rains themselves.
The terrain became dry again on the road back to the Lodge, but not before I had to make a somewhat tricky decision on whether to go left or right at a point as there were arrows pointing in both directions. My guess proved correct and ended up following the straight road back to the Lodge which was not the case with some as I was told, who had gone the other way and only realized they were running in a different direction from the camp when they saw a barrier all would have used when coming but coming from the other direction.
Interestingly I saw small group of Swaras on the way back, each of whom were of the faster cadre of runners (Albert, Benjamin, Dennis et al.)  The breakfast did not disappoint as there was plentiful supply of both food and drink and the breakfast took place under a lovely and cool shade mixed with nice conversation everywhere.People left at leisure thereafter.