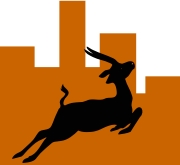 Date: Saturday November 30, 2013
Last Saturday's run took place at Amboseli gardens, Lavington, a wet morning, but to date I don't recall any Swara run being cancelled because of rain, including this one, with there being significant attendance once again.
In attendance amongst others was Jael, who has been running more regularly now with the Swaras so hopefully she can concentrate on building up her training and do a full marathon to begin with. I remember her being asked what she had been up to, to which she replied "running"; great to hear. There was also Mukuria, whose shared quotes and articles I thoroughly enjoy and always find time well spent reading them. Then there was Susan, who doesn't always join us unfortunately but I recall still finds time to run at some point during the weekend, which shows me a passion for running. Also there was Mitch, who I might not have seen since the relay, but who put in a great performance there, I particularly remember him leading a strong pack when we had to stop mid-leg. Patrick was there too, he who sends wonderful albums and seems to run effortlessly. I'd love to see him in full flight.
Ajaa's greeting to most of us was through the shrill and clear blast of his whistle, to which we all almost immediately fell silent, ready for his briefing. It's working Ajaa. Perhaps mindful that we were short of time, he quickly but accurately went about describing the route whilst also adding that Trail Fox was already on the course, setting up the directions.
Very soon his whistle went again and off we went. Just then the rain started getting heavier, Murphy's Law I recall Alan describing it as. The one thing we wouldn't have to worry about almost the whole way through was rehydration as it was in plenty and pure as it gets. One of the early parts of the run took us through trail, which despite the rain was fairly passable I think, and in dry normal conditions would have been even better.
During this part, we were made to do mini rock climbing as I saw it, and as I got to one of those, began wondering how to go about it without slipping. In front of me were two ladies in high heels, who did it effortlessly. It didn't give me any clues but I felt that comparatively, it was definitely possible and so it turned out to be.
Later we got on to one of the bypasses, where I saw Tito running in the opposite direction. Though perhaps he can't join us very often unfortunately, it was still nice to see him running, and we exchanged waves and hellos. Further up the bypass, we were to cross the road using zebra crossings, which felt nice and added more variety to the run.
At some point during the run, I was running side by side with Ajaa, when I recalled what he had predicted his finishing time would be at the MTN Marathon and how close he was to it at the finish (a difference of under two minutes I think). To me, it shows a runner who did systematic training for the run and a mature runner as well. Larger distances beckon.
The rest of the run was very pleasant, as it had now stopped raining and was very cool, save for the chaffing on my chest. Tape next time I think, especially when wet.
As I got back, it was lovely to see a buffet table laid out with a variety of food and drink plus a very nice enclosure where we sat and socialized. It was then that Susan informed us that Ashley might be running away from the course due to a missed turn somewhere. As it turned out, at one stage she was on Riverside, as told by her when she got back. People seemed unsure whether to laugh or sympathize. I recall seeing mixed reactions, but she was in good spirits.
Swaras continued to leave at leisure.
Have a great week all and hope to see you at next weekends run and A.G.M.