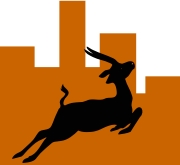 Date August 13, 2011
Saturday 13 August, 13TH AUGUST? 13TH? Any one having qualm about 13th? MZEE KIJANA was born on 13th! In MZEE'S SIKHISM, all dates and days have no distinction – one day gone and the next one starts – so those Swaras who did not turn up for the run, really missed good one!
Chairman Ajaa had taken time and trouble to set the FOUR distances to accommodate all the categories- 6KM, 13KM, 22KM AND 26KM. His efficiency and to sensitize the SWARAS – had in the morning of Tuesday 9 August, emailed them the routes of these various distances and later, by the evening he had emailed the routes on Google maps! Well done Chairman!