10th Anniversary Run – 10th August 2019.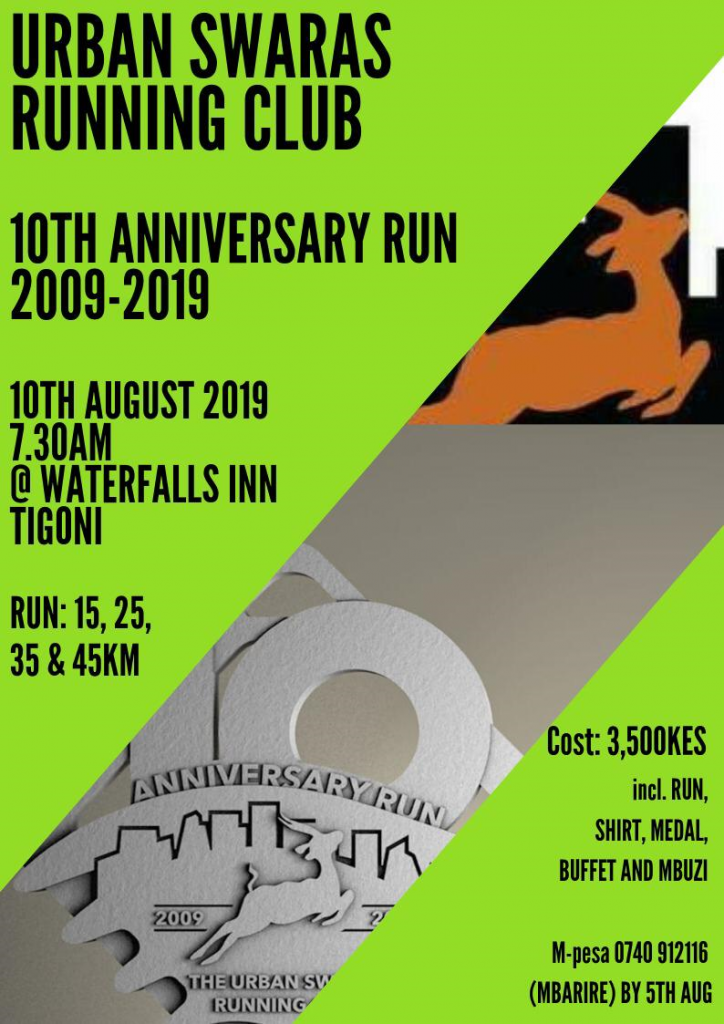 Location
This beautiful run will take place at Waterfalls Inn, Tigoni. The run will take us through the famous tea plantations, and the venue is located next to a series of natural waterfalls.
Google Maps pin here.
Distances
15, 25, 35 & 45km.
Timings
The event will open at 0630 for T-shirt collection. The run will be flagged off at 0730.
Special features
Medals for all runners, acknowledging the distance run. Technical running singlets for all runners. Breakfast and brunch included. Roast mbuzi and DJ into the evening.
Registration
Please register online using this form (click here). Make your M-Pesa payment of 3,500/- to 0740 916116 by using the Send Money option in the M-Pesa menu, then input the M-Pesa confirmation number onto the registration form. The M-Pesa confirmation message will give the name Mbarire.
The deadline for registration is Monday 5th August 2019.
NEXT EVENT: The 6th Annual Mt Kenya Ultra Marathon – 28th September 2019
More details on this coming soon. Expect mega distances.