6th Mt Kenya Ultra – 28th September 2019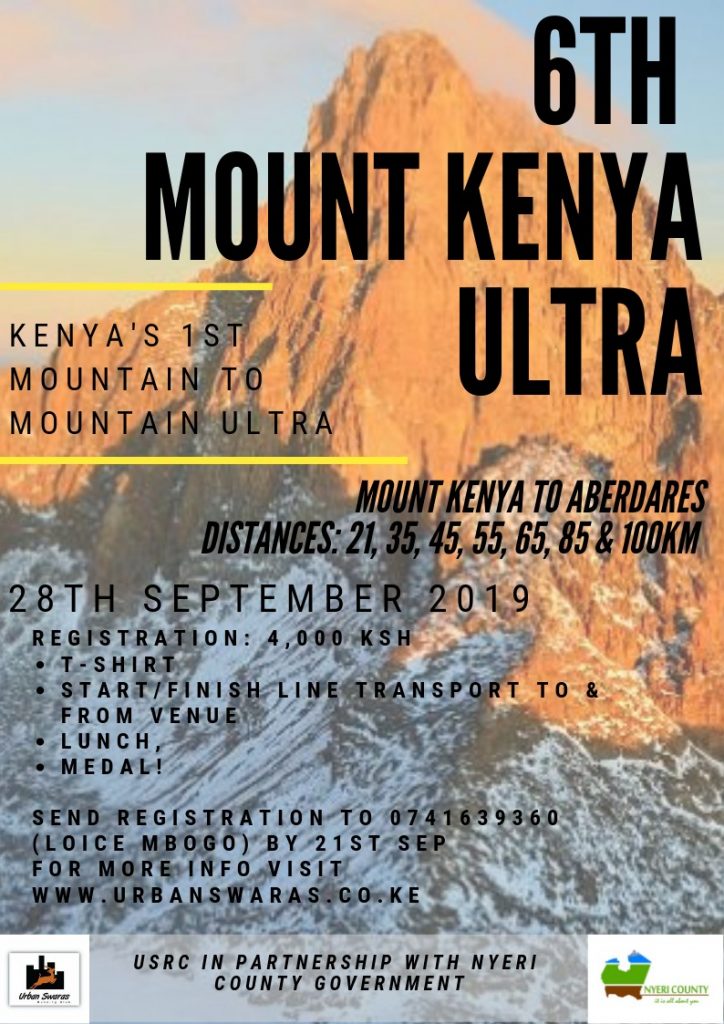 This year is the 6th Mt Kenya Ultra, taking place on the 28th September 2019. Run 100km from Mt Kenya to The Aberdares.
Location
The start location is Mt Kenya National Park Naromoru Gate. Those running 100km will finish at Aberdare National Park Wandere Gate. Shorter distances will have intermediate finish points and be returned by bus to the start location.
Distances
21, 35, 45, 55, 65, 85 & 100km.
Route description
Road, trail, hills.
Registration
Register by sending 4,000/- by M-Pesa to 0741 639360 (Loice Mbogo). This cost includes transport during the event, support, lunch, T-shirt and medal.